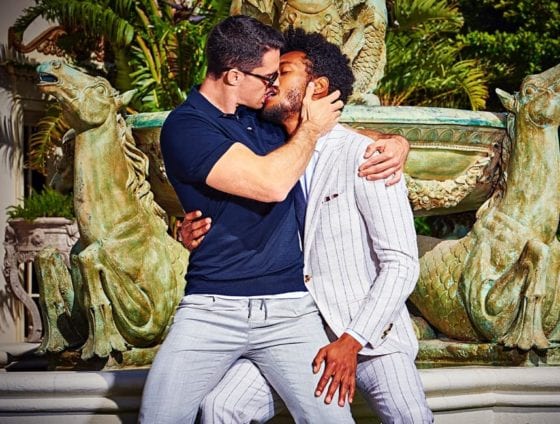 SuitSupply Under Fire
Suitsupply is our hero… and someone else's worse nightmare.
Last week, news hit that the male clothing brand had released its new Spring and Summer clothing line.
The line includes different pieces of clothing that emphasize and celebrate the warmer season of the year. This includes light jackets like bombers and checked jackets, lighter and softer material like linen cotton blends on many of the suits, and, of course, light colors to match.
But what really surprised, and in some cases shocked, people was the ad campaign that went with the company's new line.
The Amsterdam-born and internationally recognized clothing company by Fokke de Jong decided to celebrate gay love with its marketing campaign, titled "Find Your Perfect Fit," which is full of men in intimate poses.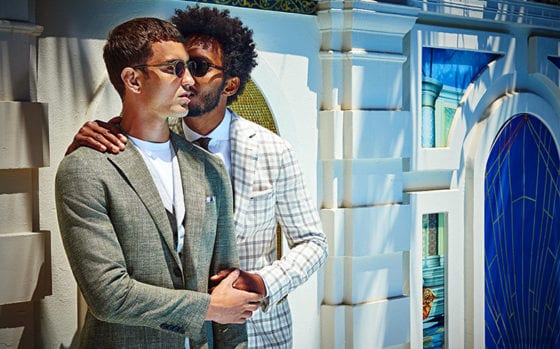 As Jong said at the release of the campaign:
"The attraction between people is an important part of fashion advertising. A campaign featuring the attraction between men was long overdue and particularly relevant for our brand."
Problem is, not everyone saw this campaign as something to celebrate. In fact, a lot of people saw it as something to be mad about.
While Fokke de Jong admitted at the campaign's drop that there would undoubtedly be a drop in sales and social media follows, he also said that he would still go ahead with putting up the campaign pictures in many of the 100 stores that the company owns.
Seems he was right as many are not embracing this new ad campaign and the message behind it. In fact, Suitsupply has now lost thousands of followers on social media. It's Instagram page has already lost 12,000 and counting followers.
On top of that, their Facebook page is full of people sharing their opinions on the campaign, good and bad.
"I was buying your suits for a local pastor I know. Not sure that I can continue to do that," said one commenter, "Especially if you have this hanging up in your store. Congratulations on your beliefs but are you selling homosexuality or clothing?"

Another added, "You have taken it waaay too far with your lately controversial and sexual campaigns. This will only make me not want to get anything from you."

But we agree with another commenter who said, "Great advertisement, lets see how many people feel offended by this. You don't want them as your customers anyway."
All that said, this controversy doesn't take away from the fact that this campaign is an important one. In fact, it only emphasizes that fact.