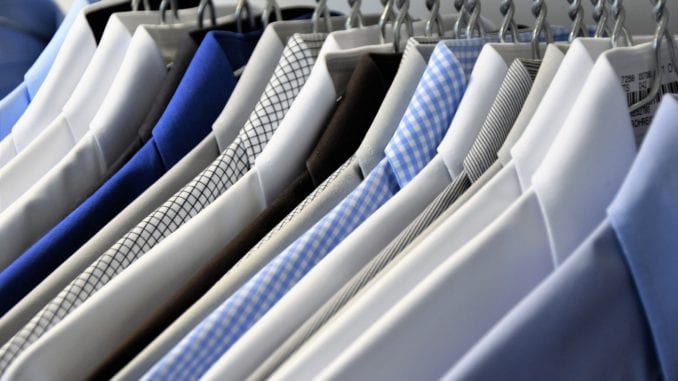 Folding & Hanging Tips?
Did you know, there are rules and tricks with storing your clothing? It's makes sense in hindsight. After all, certain fabrics and clothes can be affected by the ways that you push and pull them. As such, it makes sense that folding one type of clothing is better than hanging it (and vice versa). But what exactly are these tips and tricks that clothing experts know that we everyday men don't? Well, here's the info below.
Folding
First, it's important to know that your sweaters SHOULD NOT be hanging in your closet. Get them out of there, NOW! But why? Well, it's like we said earlier. Sweaters can be pulled completely out of shape by constant hanging. Gravity, man. It gets everyone.
"In general, sweaters should be stored folded, rather than hung," Lauren Duckworth, of the materials and development team at Marine Layer, told Ask Men.  "Hanging a sweater will stretch it out in length and distort the shoulder shaping."
But gravity's not the only factor to consider, you should also be aware of the sun's effect on clothing. Yes, the sun! Certain natural fabrics like organic cotton should not be stored in direct sunlight. So keep those in the closet and away from that one chair you use to store clothes that aren't dirty enough to go in the hamper.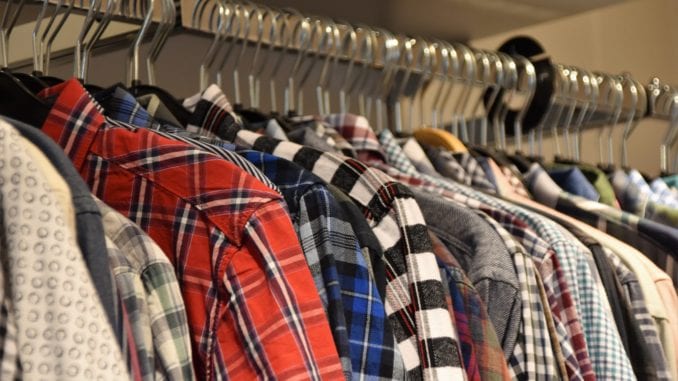 Hanging
Moving onto hanging, we should also be careful about the clothes that keep in this section of the closet. For starters, formalwear like nice suit jackets and dress shirts should be hanged. That way, they can stay wrinkle-free before you wear them out to your next big engagement. You should also consider getting a garment bag in order to ensure that these clothes are protected from moths and moisture. Plus, the bags can then be used for travel.
"High maintenance items that are prone to wrinkling (like button-up shirts) should always be on hangers," Strasen added.
Speaking of moisture, it's a good idea to be mindful of moisture and mold when storing your winter clothing. When you hang your winter jackets or waterproof apparel away, you should check that it's as dry as possible. After all, the number one problem for these products is mold and mildew, according to Marmot Director of Brand Chris Harges. Ultimately, you want to give these types of hanging clothing time to breathe and dry before they get stored away for several months. Otherwise, you might find a few surprises when you come back to them later.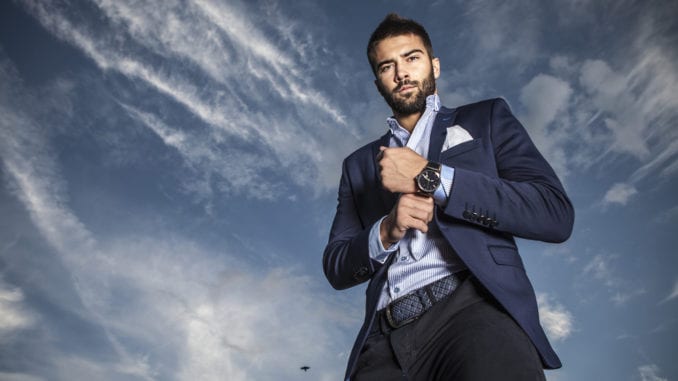 Tips & Tricks
That's it for this article of fundamental tips and advice on storing your clothing. Do you know any tips and tricks we forgot? If so, let us know down in the comments below.
h/t: Ask Men