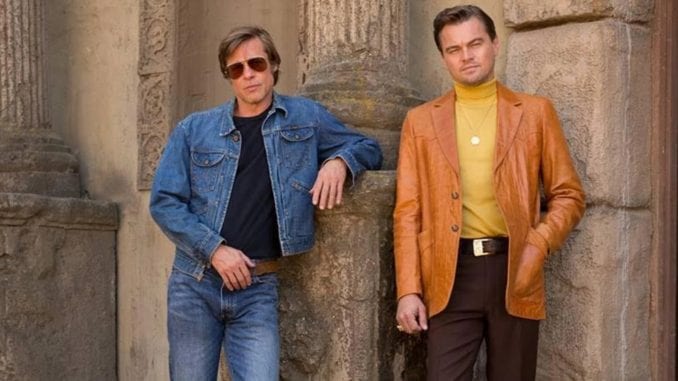 Film is making some take issue
The release of Quentin Tarantino's latest film is still months away, and it's already triggering controversy.
The trailer for "Once Upon a Time In Hollywood" hit Wednesday morning, but it's the posters that are causing people to react negatively.
The film, which stars a large ensemble of Hollywood heavyweights including Leonardo DiCaprio, Brad Pitt and Margot Robbie, released two posters for the film and the online community was less than impressed.
Many people responded saying that the poster was heavily photoshopped and unimaginative. They also questioned the strange position of the actors, as if they were leaning on thin air.
Some creative Interneters even went as far as altering the poster. Many redesigns centered about how the artwork already appeared to look like a romantic comedy.
Amateur poster artists changed the poster by adding actors ranging from Matthew McConaughey and Kate Hudson to Adam Sandler and Kevin James. The often-comic effects quickly took off on social media.
A second poster featuring Robbie as actress and Manson family murder victim Sharon Tate was also released online. It featured a similar style to the Pitt and DiCaprio poster but didn't receive as much disdain.
"Once Upon A Time in Hollywood" is the 9th film by the award winning Tarantino, and is rumored to be the second to last he will direct. However, the filmmaker has walked back his imminent self-imposed retirement, leaving film fans in the dark as to his future.
The film gained notoriety even before it went before the cameras as the #MeToo movement grew and producer Harvey Weinstein fell from grace. His companies Miramax and The Weinstein Company had been the homes for Tarantino's films going back decades to his first film "Reservoir Dogs."
However, the writer-director left Miramax and there was a bidding war for the new film, which eventually landed at Sony with an estimated $100 million production budget.
Tarantino later claimed that he was owed $4.5 million in back royalties for his work with Weinstein and his company. The filmmaker filed a lawsuit and the case is pending.
"Once Upon A Time in Hollywood" is set in 1969 against the backdrop of the fading golden age of Hollywood and the Manson Family Murders. It also stars Dakota Fanning, Lena Dunham, James Marsden, Al Pacino and the late Luke Perry.
The film is scheduled for release July 26, 2019.