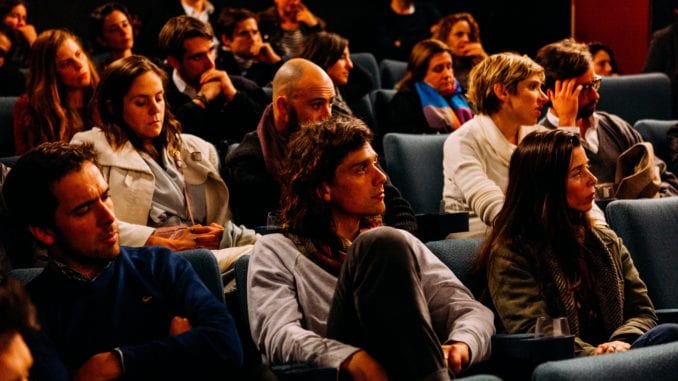 Teachers Are Looking For Sugar Daddies
Earlier this week, we shared with you the fact that college men are resorting to becoming sugar babies in order to afford their education. But apparently, the ones giving the lessons are doing the same.
According to Yahoo, there's an increase of teachers looking for sugar daddies to help them afford life and work. Ask Men then writes about an Arizona professor whom they've referred to as Lisa (for the sake of personal privacy). Lisa explains that she had a starting salary of $33,000 for her teaching job, which she surmises as "nothing." In order to help pay the bills, Lisa took up a second job as a bartender. It was through coworkers at that second gig that Lisa learned of dating sites where people can find sugar daddies/mammas and vice versa.
"I was afraid that it was like prostitution," she explained.
That said, Lisa met respectable men through online services and ended up pursuing a long-term relationship. Of course, the money didn't hurt either.
"They all had money… and they were just like, 'I want to share what I have," Lisa said.
Alexis Germany, the public relations manager of one such site called SeekingArrangements, told Business Insider that these relationships shouldn't be considered prostitution but a "lifestyle choice."
"The financial aspect of the relationship is something that can be brought up once a level of trust has been built. Anyone asking for money upfront is treating the situation as a job, and Sugar dating is not a job, it's a lifestyle choice," said Germany.
A Nevada teacher named Nolah shares that she also has become a sugar baby in order to support her finances. That said, Nolah commits only to one-off dates and not long-term relationships. She too mentions that she has a second job as a cocktail waitress and many of her coworkers do the same.
"I have my own personal minimum that I will take for my time, and that's just me personally because that's not worth it for me to get my hair all pretty and put clothes on and leave my house for a hundred bucks," Nolah said. "I'm not doing that… So, I've been gifted anywhere from $300 to $10,000. So, it just depends on what our arrangement is and what we're doing."
Educators' Financial Crisis
And Lisa is not alone. Again, being a sugar baby isn't just a thing for women. There are plenty of college men who are engaging in relationships and arrangements built around money. And it seems some of their male professors are doing the same.
And honestly, who can blame them? Last year, Time Magazine released thirteen stories of American teachers and their struggles with money. The magazine also released a series of cover photos with teachers and quotes about their financial problems.
One cover read, "I have 20 years of experience, but I can't afford to fix my car, see a doctor for headaches, or save for my child's future. I'm a teacher in America."
"I have a master's degree, 16 years of experience, work two extra jobs, and donate blood plasma to pay the bills. I'm a teacher in America," read another.
And then a third cover stated, "My child and I share a bed in a small apartment. I spend $1,000 on supplies and I've been laid off three times due to budget cuts. I'm a teacher in America."
So it seems that with the ongoing dilemma around money and education, teachers are seeking different jobs and lifestyle choices to stay afloat. And honestly, who can blame them?
h/t: Yahoo, Ask Men, Business Insider