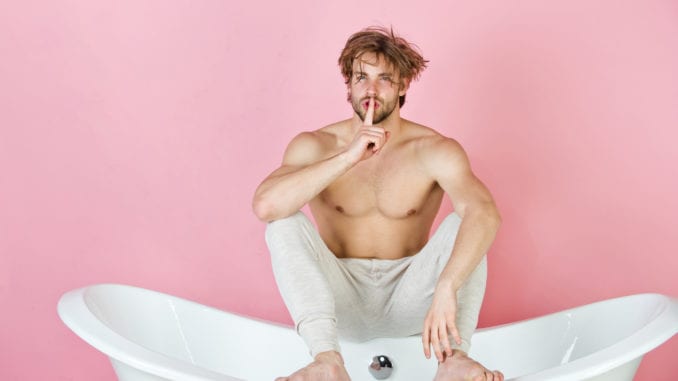 male sugar babies: A closer look
Young college men, desperate to pay tuition and other costs associated with school, appear to be turning to sugar daddies more and more.
According to numerous online reports, including a piece that ran in Fusion, college guys are hitting up specific websites to snag generous men that are willing to help them avoid debt.
In fact, a recent survey conducted by the popular website Seeking Arrangement (SA) shows the number of college students signing up for the service in Canada alone has risen to a whopping 206,000. That's up from 150,000 in 2015 (37%) rise.
According to data appearing on SA, Nevada and New York are hold the highest concentrations of "sugar daddy" activity. And the average age of a U.S. Sugar Daddy is 40 years old.
And we know from company released data that around 10% of that site's membership consists of gay men. But college boys looking for generous sugar daddies don't just have SA to turn to.
That's right – there's a full-on gay version that's been around since 2008 called Gay Arrangement. This web portal boasts thousands of users made up of men who identify as "Daddies" and others (of legal age) who call themselves "boys".
MV, on the condition of anonymity, spoke to several men who offer and buy Sugar Daddy services about what motivates them.
You think McDonald's is going to cut it?
Mikey*, a 21-year old student at New York State University, shared with us that he doesn't think of himself as a prostitute. "Many of the guys that hire me are just looking for someone to hang out with.
Sometimes we hook up and sometimes we don't. Either way, they get their needs met and so do I. What's wrong with that?"
He shared with us that several nights each month, he provides "overnight companionship" at a rate of $1000.00.
"For a three-credit course, I'm paying around $4,700.00. That's a lot of money. You think working at McDonald's is going to cut it? For a night or two a week, I can sell my services and at the end of the month know my tuition is paid." And then he adds, "I'm not going to be one of those guys who graduates and is loaded with student debt!"
Related: Gay for pay really happens
In recent years, researchers who study the sex economy have recorded a significant rise in gay men who sell companion services while attending school.
Kevin Walby, a Professor of Criminal Justice at Winnipeg University and author of the book, Touching Encounters: Sex Work and Male for Male Escorting, shares the following:
"Previously, men had to go to an outdoor venue, work for an agency, or advertise in the back pages of magazines and phone books to sell sex, now they can do it right from their phone."
The rise in college students who turn to gay sugar daddies is in part due to the explosive growth of social media apps. Additionally, rising tuition costs make affording a higher education difficult.
A quick check of the website Student Load Hero reveals that the average student debt a college graduate carried in 2018 was an unbelievable $30,000.00. On average, monthly payments hover around $400.00
Byron*, a mid-forties executive in Chicago, explained to us his motivations for hiring male "sugar babies".
"My job requires that I work upwards of 80 hours per week. That doesn't leave room for much else. I barely have time to eat, let alone exercise.
The services these young men provide are invaluable. Everyone needs companionship. They need the money. I've got the resources. What's the problem?"
When we asked Byron about how some people might consider what he's doing as "exploitive", he responded by saying the following.
"What's exploitive is the tuition some of these colleges charge. One guy I work with who attends U of C [University of Chicago] is paying nearly $75,000 a year for tuition. By the time he graduates, he will owe over $300,000 in student debt.
You tell me who's being exploitive?"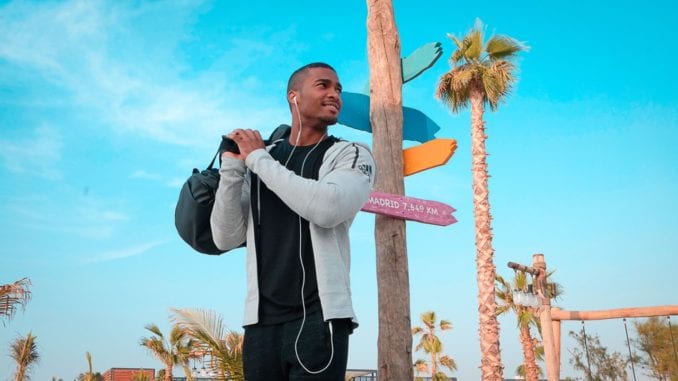 I Won't Be Some Broke B!
Contrell*, a college student enrolled in an English degree program at a school in the Los Angeles area offered the following to MV.
"I don't come from a family with money. In fact, my parents didn't graduate from school and neither did my grandparents. I could have saddled myself up with tons of student debt but I'm not playing it like that."
He then adds.
"I can earn $350.00 an hour and more if I overnight. And because I've got certain assets, I get a lot of repeat clients. At least when I'm done with my degree, I won't be some broke bitch!"
Joe*, an early 50's executive who resides in Los Angeles County, explained why he hires college boys off sites like Rent.Men and Gay Arrangement.
"You know exactly what you are getting. In my case, I really just want someone attractive around to spend time with. In a strange way, I also get to mentor some of these college guys. Believe it or not, a few of them do it for more than just the money."
Why the rise among gay college men?
There are a number of reasons why sex work among gay college students appears to be on the rise. Research suggests it may be a combination of increasing tuition, coupled with less fear around HIV in the age of PREP.
Obviously, there are legitimate concerns about physical danger, according to Mikey – the sugar baby attending NYU.
"Unless I really know the daddy, I'm careful. I try to screen my clients as best I can. And that means when I overnight at his place the first time, I sleep with one eye open. It is what it is and I fully accept the risk."
Male Sugar Babies and Private Lives
When we asked Mikey and Contrell if they had boyfriends, both of them said no. Although Contrell did mention he had recently started dating someone who also is a male sugar baby.
We know from previous interviews with male escorts that some men turn to this line of work as a matter of survival.
For example, a long term couple shared how running an unlicensed massage service helped keep them from becoming homeless.
None of the men we spoke with who purchase or provide companionship expressed any feelings of shame. And they didn't seem all that worried about stereotypes.
"Do you think I give a flying rat's a** about people judging me? I'm not shouting it with a megaphone but people close to me know," says Michael.
"Do you know how many cops, attorneys and judges have hired me? You'd be surprised. I've even offered companionship to monsignors.
Contrell expressed gratitude for the work, sprinkled with a touch of pride.
"I provide a very real service to men. There's no shame in that. My calendar is full and so far, I'm college debt free. And the best part is I'm making the daddies who hire me happy.
He paused and then added:
"You're paying for it one way or another, rather you think you are or not. At least what I do is clear cut."
News-note: It's not just gay college males who are jumping on the sugar daddy bandwagon. There's an across the board increase, including straight males and females, according to a report in USA Today.
—
*Name changed on request