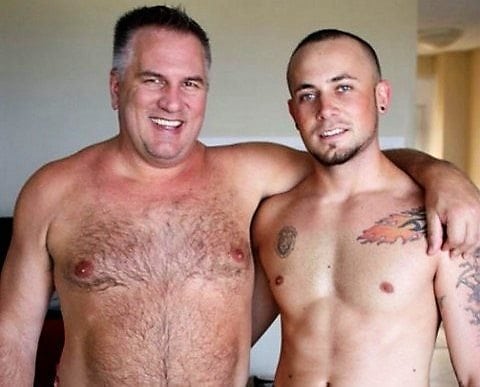 There is a rising trend of Sugar Daddy and Sugar Baby relationships in both straight and gay communities, and this rising trend has now inspired a summit.
That's right, there is now going to be a conference/summit that will center all around how to start and keep a Sugar Daddy/Baby relationship.
Specifically, this summit will be called the Sugar Baby Summit and will be hosted in London this May.
Seeking Arrangement, the website all about connecting over 10 million Sugar Daddies (and Mommas) with Sugar Babies around the globe, is leading the summit.
With the growing rate of Sugar Babies in the gay community alone, Seeking Arrangement saw a great opportunity to share knowledge with other Sugar Babies. Their idea behind the event is to host a conference where Sugar Babies can get together to share stories, experience, and advice on how to acquire and nurture their relationships.
The event description on Eventbrite explains further:
"Becoming a Sugar Baby just got easier," the event reads. "SeekingArrangement.com's Sugar Baby Summit is a meeting of Sugar Babies that features progressive courses on how to succeed in Sugar. This Summit is aimed at providing a skill set unlike any other."
"The event features experienced Sugar Baby coaches, as well as a roster of financial, career, and relationship experts. Each course provides valuable knowledge about Sugaring, but is also designed to improve your life overall."
More: 8 reasons to date an older man
In addition, there's also plenty of information including the list below with some of the honored guests, speakers, and the courses that will be offered.
Speakers
Vik Singh – Cyber Security Consultant
Vik is a digital security expert who has worked with UK Government and FTSE 100 companies in protecting their corporate data. He assists high wealth individuals in safeguarding their privacy online, and has advised famous Sugar Daddies and Sugar Babies in managing their digital footprint.
Edward Oliver – Fashion Stylist
Edward is a London native who graduated with a degree in marketing. He's passionate about fashion, design and meditation. A former Sugar Baby and former model, Edward helps his clients understand the importance of first impressions and appearances.
Jessie Sim – Personal Finance Researcher
Jessie is a final year doctoral student at the University of Oxford, where she researches personal finance. She's presented her findings at several conferences, and in 2012 she won the award for "Best Presenter" by the British Federation of Women Graduates. Jessie also has qualifications in accounting and teaching.
Brandon Wade – CEO and Founder of SeekingArrangement
In 2006, Brandon launched SeekingArrangement, and still functions as the CEO. He attended the MIT, earning a Bachelor's in Physics and Electrical Engineering and a Master's from the Sloan School of Management. With nearly 20 years of experience building startups, his passions for technology and solving personal dilemmas have lead to a multi-million dollar empire.
Ilham Chocolat – Sugar Baby Extraordinaire
Ilham is a 24 year old student of African studies who lives in Italy and models part time. She is active in philanthropy, working to supply rural Africa with washing machines. Her Sugar Daddies make it possible to focus on her passions, and one even bought her a bar which she owns and operates for extra income.
Brook Urick – Master of Ceremonies
Brook is a spokesperson and event manager for SeekingArrangement, and brand manager for Let's Talk Sugar. Her goals are to cultivate and educate Sugar seekers through community engagement. She also leads the Lifestyle Coaching department, a personal mentor program offered through Let's Talk Sugar.
Courses
Profiles and Messaging – Emma Gammer
This is all about how to build the perfect profile. From selecting the right default picture, to the content you provide, your profile should work as an advertisement for you. Then she discusses messaging, including how to send the first message, responding to common questions, and securing dates with Sugar Daddies.
Online Safety – Vik Sokhi
Meeting someone online always poses a risk, but following our advice will lower that risk and provide some additional security. Our cyber security expert provides an interactive course on controlling your digital footprint, maintaining discretion, and preserving your privacy.
First Dates and Fashion – Edward Oliver
Once you have and messaging and safety basics down, you're ready for your first date. Edward discusses appropriate date behavior, fashion, and faux pas. He also covers whether to expect or ask for gifts on a first date.
Allowances – Simone Toon
Talking to a Sugar Daddy about an allowance can be tedious, and this course was designed to help you break the ice. First Simone covers deserving an allowance, then she'll discuss how to bring up money, and when to ask for more.
Spending and Saving – Jessie Sim
This course breaks down how to spend, save, and invest your Sugar funds, coupled with data about how most people spend money. We'll also cover legal and tax information pertaining to money from Sugar Daddies.
Again, you can buy tickets to the event on Eventbrite. Early Bird tickets are going for $90. And don't forget to look into the after party.