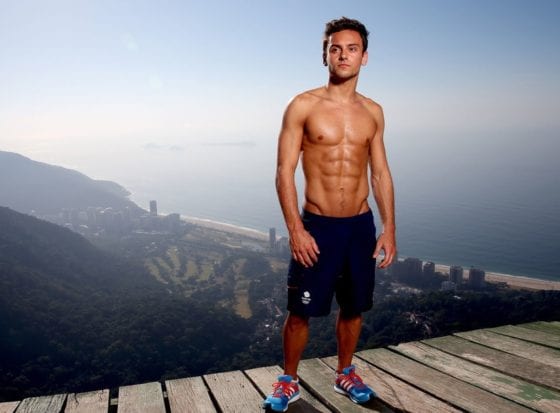 Once you click send, anyone can potentially see your pictures
Recently, Olympic athlete Tom Daley shared with the public that he was personally anguished over leaked photographs appearing of him in a compromising position.
The pictures (selfies) apparently snapped by Mr. Daley, were taken back in 2016 during a time when he was on break from his then boyfriend and now husband, Lance Bass.
As reported in the British Tabloid, The Sun, his legal team is exploring options for removing the images from the Internet.
Since the time of the initial leak, focus on the pictures received new attention when underwear maker Andrew Christian apparently used the photos as part of an e-mail marketing campaign.
As the scandal continues to unfold, GPB decided to speak with attorney Ruth Carter, an Arizona based social media lawyer to better understand the complexities of electronic photo sharing.
"When it comes to sending selfies, once you send an image, you don't control where it will end up or who will see it. You may have repercussions under your state's privacy laws, "revenge porn" laws, and/or the Copyright Act, but it doesn't erase the memories of anyone who saw your image," Carter says.
Carter, who is also author of the book, The Legal Side of Blogging: How Not to get Sued, Fired, Arrested, or Killed, urges people to think before sharing images online.
"Whenever you send a selfie, you have to be prepared for the possibility that it could be widely shared and posted online where anyone with an internet connection could see it – including your friends, your enemies, your boss, and your mother," said Carter.
In 2016, GPB shared the findings of an Indiana University study that revealed that one in four people who receive selfies from others share them with friends – without obtaining permission from the sender.
Carter suggests the following.
"For anyone who sending selfies, I recommend that they do so thoughtfully. Share these images with people who have already demonstrated that they act with integrity and can be trusted to respect your privacy and honor the trust you protect your privacy."