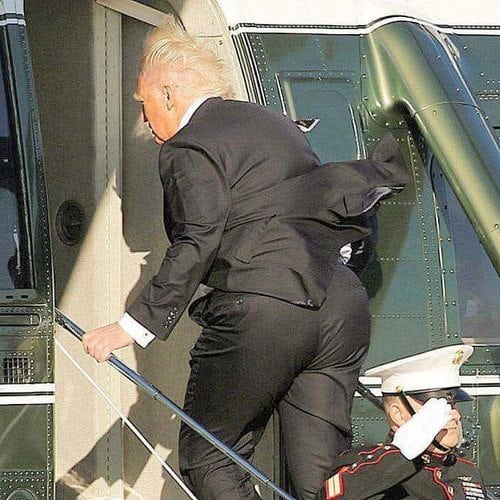 Troubling appointment to NSC
As the nation tries to grip with the mess Donald Trump has made with immigration policy, he has quietly named a man with a reputation for being anti-gay, anti-Muslim and misogynistic to his National Security team.
Many view this move as dangerous and reckless and a continuation of on the assault of the United States intelligence community. Mr. Trump reshuffled his National Security Council Saturday, dumping his Director of National Intelligence.
Related: 7 LGBT protections Trump can wipe out quickly
He also kicked out the Chairmen of the Joint Chiefs of Staff from his full time NSC status, the highest ranking military member of the military.
And he has apparently replaced him with Steve Bannon, according to numerous reports, including the Washington Post.
Remember, this is the same Steve Bannon who during a radio interview back in 2011 who used an anti-gay slur to describe women with progressive views.
Here's a direct quote, as reported in the Washington Blade:
"These women cut to the heart of the progressive narrative," he explained. "That's one of the unintended consequences of the women's liberation movement — that, in fact, the women that would lead this country would be feminine, they would be pro-family, they would have husbands, they would love their children. They wouldn't be a bunch of dykes that came from the Seven Sisters schools up in New England."
The Palmer Report says the following about Mr. Bannon:
"Steve Bannon has deep roots in white supremacist and anti-semitism movements, previously ran the conservative fake news site Breitbart, and has allegedly been violent toward his wife. He's so deeply unpopular with mainstream Americans that he's routinely referred to as "the Nazi" across social media. And yet he's swiftly become Trump's right hand man.
Bannon is already the White House Chief Strategist, and as of today he'll gain immense power over the Executive Branch via his addition to the National Security Council. But while the American public will be instantly outraged at Bannon's promotion, U.S. military leadership may be just as likely to revolt over the removal of the Chairman of Joint Chiefs from the Council."
It is hard to believe that someone like Mr. Bannon could possibly hold a seat at one of our nation's top posts but that is what's going on. It is fair to say that as one of Mr. Trumps Chief Strategy gurus – and now his major role on the NSC, Mr. Bannon has a tight grip on the White House.
How tight?
As reported by CNN:
"Steve Bannon, a senior adviser to President Donald Trump, personally overruled a decision by the Department of Homeland Security not to include green card holders in the president's temporary ban on travel from Muslim countries."
Bannon has so much power now that he can literally run rough shot over the Department of Homeland security. And apparently, he doesn't want to be questioned. He recently called the New York Times and informed the paper and the media at large to: "Keep its mouth shut".
Mr. Trump's spokesman Shawn Spicer tried to defend the pick today in an interview on ABC's This Week, stating: "He's got a tremendous understanding of the world and the geopolitical landscape that we have now," he said.
The former NSA to President Obama, Susan Rice, shared on Twitter this weekend that the changes to the NSC were "stone cold crazy."