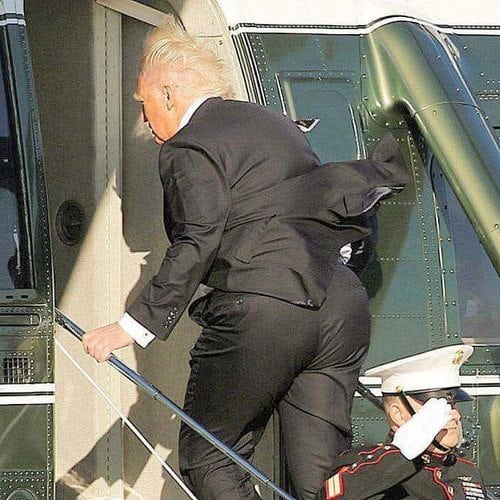 It appears that Mr. Trump and his associates have been very busy gutting important protections for LGBTQ persons. On Monday, Mr. Trump signed an executive allowing federal contractors to discriminate against LGBT employees.
Trump's order revokes three previous orders signed by Barack Obama, including Executive Order 13673, the "Fair Pay and Safe Workplaces Order".
Those now appear to be gone.
"This administration has made it extremely difficult to enforce these federal laws as applied to federal contractors," Camilla Taylor, Lambda Legal attorney, shared with Keen News Service. "It's sending a message to these companies that the federal government simply doesn't care whether or not they violate the law."
Additionally, Federal contractors will no longer have to prove compliance with the Americans with Disabilities Act and the Rehabilitation Act. Until Mr. Trump's revocation,  the previous executive order prohibited discrimination based on HIV status and other disabilities.

Disturbing. #LGBTQ #WeObject #Resisthttps://t.co/0Yh0fcGzSs

— Lambda Legal (@LambdaLegal) March 28, 2017
As you may already know, Title VII of the Civil Rights Act, which banned discrimination based on sex in employment, has suffered the same fate. The Obama administration had previously argued that Title VII's prohibition on sex discrimination includes sexual orientation and gender identity.
More from Keen News Service:
"Of greatest concern to LGBT people, President Trump's executive order revoked Executive Order 13673, signed by President Obama in 2014. That order, the Fair Pay and Safe Workplaces order, required that companies receiving large federal contracts be able to demonstrate that they have complied for at least three years with 14 federal laws, several of which prohibit discrimination based on sexual orientation, gender stereotyping, or gender identity."
There appears to be a shard of light, according to Taylor with Lambda "the substance of the laws are still there" and that Lambda Legal will fight to ensure employers recognize their obligation to not discriminate against their employees.
In early 2017, GPB published a post advising the in the blink of an eye, Mr. Trump can strip LGBT persons of important rights. Already, his administration has erased LGBT people from the 2020 census. Now, federal protections have apparently been gutted.
We wonder what else Mr. Trump will do to be a "Friend to Gays"?