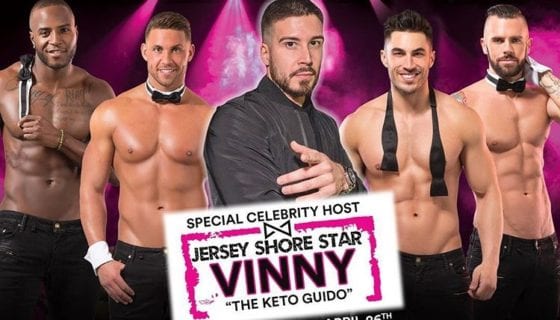 Vinny Is Joining Chippendales
Chippendales and Jersey Shore combined?
While Magic Mike might be getting all of the attention lately, Chippendales is still a celebrated show full of sexy stripping men. And now, they've added their a celebrity name to their roster (though, not as big a name as Channing Tatum's).
Vinny Guadagnino from classic and trashy reality show Jersey Shore will be joining the Chippendales family. Vinny will be joining as a celebrity host to entertain and pump up the crowd while the performers strip down. He'll be there starting April 26 and will stick around for five weeks.
Vinny isn't the first celebrity to take on the role of host for the Las Vegas male strip show. He joins the ranks of other stars like Tyson Beckford, 902190 star Ian Ziering, and deaf model/activist Nyle DiMarco. Just to name a few.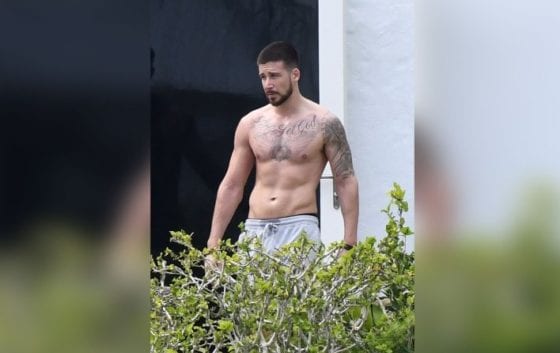 The Last Vegas strip show keeps a routing door of celebrities to help sell tickets. After all, guests will be kept on their feet over which male celebrities will appear. Plus, ticket prices can be increased thanks to the celebs just standing around and being present. It helps the celebs with an extra paycheck, as well.
Of course, the Chippendales show happens nightly at the Rio Hotel & Casino in Las Vegas. There are even two performances on Friday and Saturday nights. That's just how famous the strip show is.
Just like the ever expanding Magic Mike, which has taken some plays from Chippendale's playbook, the older strip show has several other performances across the world. This includes a tour called "Let's Misbehave" that travels across North America and Europe.
Now the only question that remains is, can we get Vinny to take off his shirt (or more) at least once? Here's hoping.
h/t: Hornet