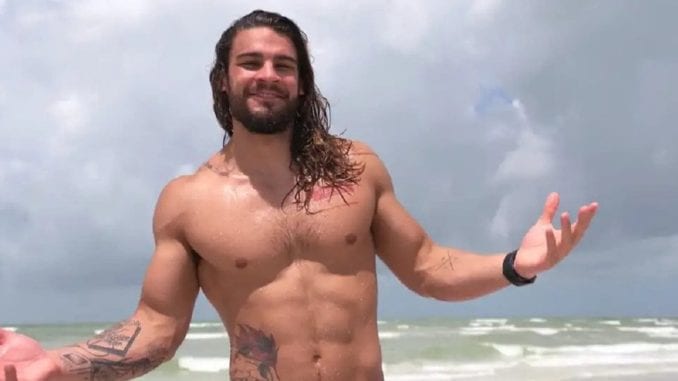 Get Jack Matthews Off Big Brother
Be careful what you say on national television and international live streaming. We didn't know anyone had to be taught this lesson, but Jack Matthews certainly didn't learn it.
If you're a fan of reality tv, you've probably heard of Big Brother before. The international property has versions in several different countries but they all follow a similar format. A group of strangers are invited to live in a house for several months. They then play social and physical games of power before voting one house guest off every week. The last guest standing then gets a cash prize.
But, it looks like it's the US show's viewers who may be voting out one of the houseguests this year. Big Brother fans have launched a petition to have houseguest Jack Matthews removed from the competition. Over 2,500 people have signed the petition to have Jack pack his bags and exit the door unceremoniously.
Is that #BBJack or… ? 😍 #BB21 pic.twitter.com/02BET2vRjt

— Big Brother (@CBSBigBrother) June 26, 2019
Related: Big Brother's JC Mounduix Accused Of Sexual Harassment
What'd Jack Do?
But why are fans so angry at the Florida man (and yes, he's from Florida) after only two weeks in the house? According to Men's Health, he's been making misogynistic and racist comments the entire time.
Fans first complain that the fitness trainer from Tampa, Florida is too into himself. Viewers have seen him act conceited to the point of even harboring misogynistic thoughts. For instance, Jack said that he only flirts with fellow guest Jess to make her feel good about herself.
But its Jack's constant racist remarks that are making him hated by the show's audience. To Jess, who is Puerto Rican, Jack has called her "Consuela." Literally meaning "consolation," the word is most known in mainstream minds as the name of a Hispanic maid character in the tv show Family Guy. In addition, Jack was recorded blatantly calling houseguest Ovi Kabir "blue flame" and then "brown flame" as an insult.
But Jack's biggest offenses seem to be focused on black houseguest Kemi. For some reason, Jack has chosen to zero her out for insults such as "bi***" and maggot.
https://twitter.com/wheat_brooklyn/status/1145420612992667649
https://twitter.com/wheat_brooklyn/status/1145686029288038400
While Big Brother has chosen to edit out Jack's comments from the mainstream cut of the show, he didn't go unnoticed. Hardcore fans of Big Brother can watch unedited live footage of the household 24/7. Because of this, many of Jack's aggressive or misogynistic commentary has been seen by thousands and saved by thousands more.
And it looks like fans of the show aren't the only ones angry at Jack. The live stream also revealed a conversation hinting at the fact that Jack has been given a warning by the show's producers.
"I just need to be careful what I say," said Jack to friend Tommy before adding, "They saw. It's not a big deal. It was production."
Jack- I just need to be careful what I say. Tommy- Someone must have told them (production) that they were uncomfortable? Jack- They saw. It's not a big deal. It was production #BB21

— Big Brother Daily (@BB_Updates) July 1, 2019
On Thin Ice
It looks like Jack Matthews is on thin ice with Big Brother fans and producers. In just a matter of two weeks, the man went from being considered the hottest contestant of the season to the most hated one.
So will the petition get Jack Matthews off Big Brother, or will his mouth cause the producers to cut the string? Or, maybe the other houseguests will stop being bystanders to Jack's toxic behavior. We'll see in due time.