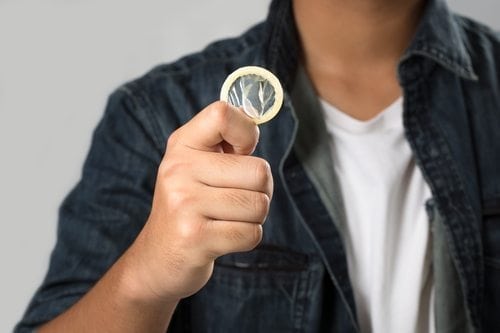 Washington Is Offering Free Condoms
Free condoms in Washington State? Count Washington residents as blessed.
State politicians have recently seen the fruit of their labors come to life. Safe sex advocates everywhere, and especially in the state of Washington, are celebrating.
The Reproductive Parity Act was passed last year, and now it has gone into effect. On January 1st, 2019, citizens of the state with state-regulated health insurance, like Medicaid, can get condoms for free.
Washington state signs the Reproductive Parity Act into law, requiring all insurance plans in the state that cover maternity care to also cover abortions. 👏🏿👏🏽👏🏻https://t.co/YDi7woz3Nj pic.twitter.com/gfQL0VIkcV

— Planned Parenthood Action (@PPact) March 22, 2018
That's not all though, all over-the-counter contraceptives at in-network pharmacies are available. That includes some day after pills as well.
According to official information provided by the Office of the Insurance Commissioner of Washington State, the act will make some "condoms, spermicides, emergency contraceptives, and sponges," available for free to Washington's citizens.
Over on social media, several people celebrated the installment of this law.
Reproductive health care is health care. Pleased that the Reproductive Parity Act went into law this month https://t.co/IQJpQRqgH9

— Jay Inslee (@JayInslee) January 10, 2019
https://twitter.com/historygal517/status/1083882856915431425
Love my Democratic majority in all three branches of Washington State! As of Jan 1, 2019, Free Birth Control. Not even Copays. https://t.co/YVoxwIHYHk

— cmomgo (@CathyGolik) January 11, 2019
About to go in for surgery to get my tubes removed – yay permanent birth control and boo – they tried to collect a $50 copay 🙁
I tried to educate them about the ACA preventive benefit and the WA reproductive parity act but the front desk people had no clue – I didn't pay

— rebeccastob (@rebeccastob) January 9, 2019
While this law was primarily made in mind of straight sex and the reproductive system, it will also greatly benefit gay men. Benefits from the law are available to all citizens (with state-regulated health insurance). That means gay men have access to free condoms too.
Of course, there may be some concern about the quality of items that will be available. Anyone who has gotten a free condom from a safe sex seminar will understand. There are some pretty poor quality condoms and contraceptives out there. On top of that, men of varying lengths also might have something to worry about.
But all of that are kinks in the system that have to be worked out as Washington moves along.
In addition, Washington may not be the only state with a Reproductive Parity Act soon. The state of Connecticut is drafting up a similar bill to vote on in the future.
L👀ks like Connecticut is working to pass their own version of the Reproductive Parity Act! And there is proposed legislation to ban fake clinics, the first of its kind in the nation. 👏🏿👏🏾👏🏽👏🏼👏🏻 @ProChoiceCT https://t.co/TSkusVBknF

— NARAL Pro-Choice WA (@ProChoiceWA) January 8, 2019
h/t: Office of the Insurance Commissioner of Washington State, Gay Star News