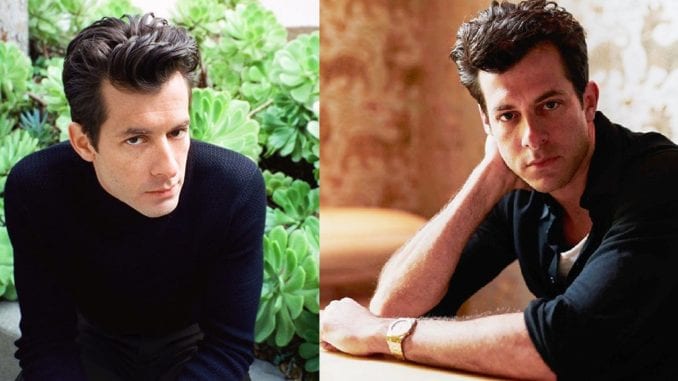 Mark Ronson's Sapiosexual?
British music producer Mark Ronson has come out as an "out and proud" sapiosexual. But what does that mean?
The creator of the 2014 hit "Uptown Funk" recently made this revelation while on the tv program "Good Morning Britain." Host Kate Garraway spoke to viewers about an ongoing debate between her and co-host Ben Shepard about sapiosexuality. This is when Ronson made his reveal (through answering a question).
"Now we know you are single … You are identifying as a man who likes intellect?" Garraway asked the artist who won an Academy Award anda Grammy for A Star is Born's "Shallow."
He responded: "Yeah, I didn't know that there was a word for it. I was really enjoying that segment — we were all arguing backstage in the dressing room with a couple of your producers. And yeah I feel like I am identifying as sapiosexual."
The morning tv show's segment then moved on to covering the producers' recent album Late Night Feelings, which features the voices of several notable artists like Miley Cyrus, Yebba, Camila Cabello, and Lykke Li.
What Is Sapiosexuality?
But what exactly is sapiosexuality? Is it the same as homosexuality and bisexuality? Meaning, is it defined as an attraction to a certain gender or sex? No. It's more about personality.
Sapiosexuality is the attraction to intelligence, wit, and cleverness in potential love interests. Someone who's sapiosexual is turned on by those who are brilliant, insightful, and creative.
When it comes to Ronson, this makes sense considering his romantic past. According to AskMen, the producer has dated French actor and singer Josephine de La Baume. He then also dated Parks and Recreation and Black-ish star Rashida Jones.
But is this special or just a word for the ordinary? After all, not many people are interested in someone who's dumb. It's a pretty common thing for people to be attracted to someone who challenges and meets them on an intellectual level. Of course, there can also be people who are especially interested in dating someone who amazes them with their brilliance.
As Gilles Gignac, a senior lecturer at the University of Western Australia told PsyPost:
"We found that sapiosexuality can be measured psychometrically and that between 1% and 8% of relatively young people (18 to 35) may be sapiosexuals. However, interestingly, how intelligent a person is (measured with an actual IQ test) does not appear to predict the degree to which people identify themselves as a sapiosexual."
So it appears that true sapiosexuality is something that can be unique felt and acquired. And that's pretty cool.
So, thank you to Mark Ronson for making us more aware of this sexuality (both its existence and its meaning). It was a fun history lesson and new addition to our world perspective on men, dating, and life as a whole.
h/t: AskMen