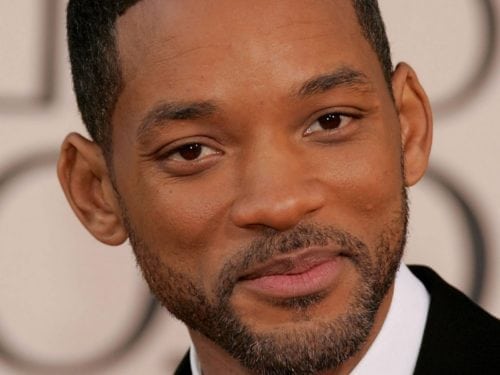 Will Smith gay rumors start up again after tabloid story
Apparently, there's a rumor flying around that Will Smith had a secret gay lover and that he paid two million dollars in "hush money" to keep their relationship under wraps. This line of gossip came from the website, Radar Online, which screamed the following headlines:
"It's a humiliating bombshell that could destroy Will Smith's fractured marriage," the lead paragraph reads. "The Suicide Squad actor has been drawn into a secret hush money and cover-up scandal with his rumored gay lover!"
Melisa Cronin, the blogger who authored the piece for Radar included the following in her post:
"The explosive allegations about Smith's scheme with actor and longtime friend Duane Martin were uncovered in scandalous court documents obtained by RadarOnline.com."
The rumored "hush money" of two million bucks was described this way by Radar:
"In late 2014, the Debtors orchestrated a short sale with their mortgage lender whereby a newly created LLC known as Roxe, LLC," owned by his brother, Michael Martin, and his tax guy Derek Folk "took title to the property," the trustee claimed."
What's unfortunate about this piece in Radar is the tone in which the online gossip site framed the story. Some gay focused blogs, such as Queerty, LGBTQ Nation and Wicked Gay Blog, feel like Radar is essentially "outing" the megawatt celebrity and in a very homophobic way.
$2M Cover-Up Scandal! https://t.co/5jXaXWJEhq

— Radar Online (@radar_online) August 23, 2016
As we read the "scandal" on the Radar site, it does seem to contain language that can be seen as gay-shaming. After all, revelations that a person might be gay are hardly "humiliating".
That's because as a nation, we've changed by leaps and bounds about how we perceive and experience LGBTQ people. For example, stars like Colton Haynes and Charlie Carver came out earlier this year to much support, celebration and fanfare.
Related: Colton Haynes officially out
In any event, the Radar piece informs readers that they recently got ahold of Martin's Chapter 7 bankruptcy court papers. Inside, the material apparently reveals that Will Smith is $15 million in debt.
The same documents cited by Radar suggest that Smith loaned Martin some money to protect his assets.
Information about this "secret deal" as the blog post describes it, was stored on Martin's computer; something the actor has not been willing to surrender to the bankruptcy court because it supposedly contains private information.
The list of alleged items includes personal emails, videos and photographs that Martin doesn't want made available to the public.
This is the so called "proof" that Will Smith is, OMG … gay!
"Both men have always insisted that they are just friends," blogger Cronin shares, "but the outrageous possibility that they are gay lovers has persisted on social media and urban blogs for years."
The other so called items of "proof" that Will Smith is gay, as shared by Radar, border on ridiculous.
Related: Top 10 reasons "gay rumors" start on a male celeb
Examples include statements that suggest both Smith and Martin have an "unusual friendship" and that they've been seen hanging out together without their wives at an "all-male crew until 4 a.m."
Hardly unusual [or shocking] to be honest.
There is a difference between asking questions about why gay rumors exist about someone versus trying to "out" them. As an aside, there's nothing "scandalous" or "humiliating" about sexual orientation.
h/t: LGBTQ Nation, Queerty and Wicked Gay Blog