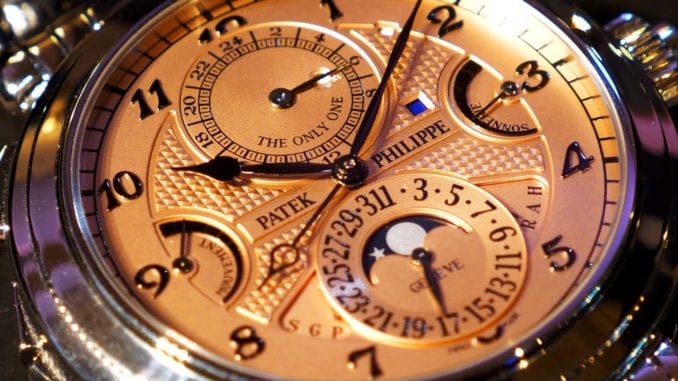 A Watch Worth HOW MUCH?!
Is a single, but premium watch really worth spending millions, and we mean millions, of dollars? This is a question that many watch enthusiasts, collectors, and rich people with too much time on their hands asked themselves recently.
According to AskMen, a recent auction saw the sale of a watch for $31 million. As AskMen writes:
"The crown jewel of the collection at the Only Watch auction in Geneva on November 9, was on offer as part of Lot 28. Although the Patek Philippe Grandmaster Chime was expected to go for a high price, speculation was running rampant that the timepiece may not exceed the previous sales record set by the auction of the Rolex Daytona which had been owned by the iconic Paul Newman. That Rolex Daytona sold for $17.7 million just two years ago, in New York."
As is the status quo with hotly contested auction items, the watch soon saw its price skyrocket way beyond the original offer. In the end, the Ref. 6300A-010 Patek Philippe Grandmaster Chime sold for the record-breaking number. The sale beat the previous record, set by the sale of a Daytona Rolex watch once owned by Paul Newman, which sold for $17.8m in 2017. GQ covered every second of the auction with a narrative flair. Feel free to head over there for more details.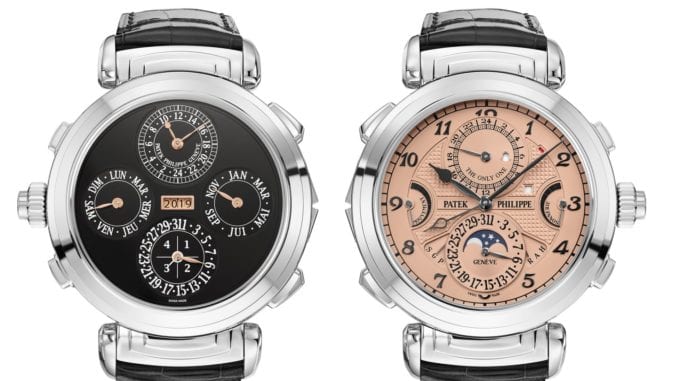 Related: Why This Bell and Ross Laughing Skull Watch Rocks
"Breaking records is obviously a source of pride and happiness," said Luc Pettavino, the Only Watch charity auction founder. "What matters most today is the difference we are going to be able to make in research against muscular dystrophies and for hundreds of thousands of patients and families around the world for their lives to get better."
But why was this watch so important to several millionaires? Well, as the auction house's website explains, the wristwatch is made of stainless steel in its frame and has "two dials in rose gold and black ebony." On top of that, the watch also has a special reversing system.
"This exceptional grand complication features 20 complications in its stainless steel case, including no fewer than five chiming modes, two of which are patented world firsts: an acoustic alarm that strikes the preselected time and a date repeater sounding the date on demand."
But that's not all, those not invested in this field of accessories and technology would also be surprised to hear that the watch is a technological marvel. After all, the Grandmaster Chime is, apparently, created with skills only held by the best of the best in the world of clock and watchmaking. This technical skill attached to the model, on top of its top-quality materials, made it worth $31 million to some millionaire/billionaire out there.
Good for him/her, we suppose. But for those who can't afford to spend a couple million, there are plenty of great watches at a much smaller price.
h/t: AskMen, GQ, The Guardian