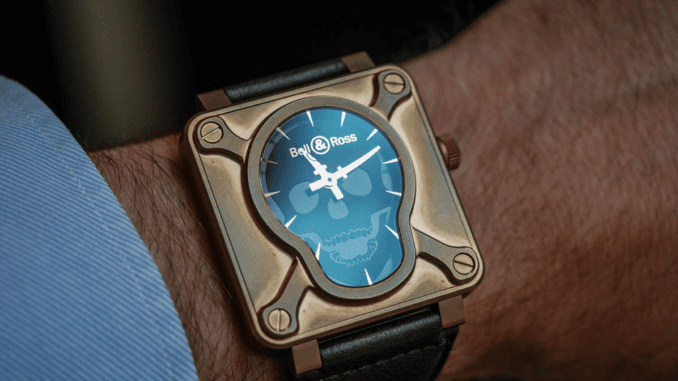 This Bell and Ross watch really impressed me
Do you like men's watches? I sure do. In fact, the more unique the timepiece, the more I'm drawn to it. Chalk it up to a silly passion I suppose.
At any rate, let me tell you a quick story about a watch I recently saw that rocked my world. Specifically, I'm talking about the Bell and Ross Laughing Skull.
You see recently, I had the chance to check this baby out while attending a friend's cocktail party. The guy who was wearing it is named Mike and he's the type of dude who dresses to the nines, if you know what I mean. He's been this way ever since I've known him, which was during my time in college to be exact.
And so there we were, talking about the latest sports news, when Mike went to scratch his beard. That's when I saw the gold colored "Skull Watch" from the corner of my eye. To keep it real, it was kind of hard to miss.
The face had clearly defined skull and crossbones (but sort of looked like a pirate). The hands were gold and the casing appeared aged.
And did I mention the skull looks like it's laughing? Yeah, it does.
Now I've seen lots of timepieces in my life, but I've never seen anything like this one. Curious, I asked Mike to tell me about the watch.
"It's a Bell and Ross 'Skull Watch'. I bought it a few years ago when they first came out. You won't see me wearing it often because I don't want to get it scratched up," he explained.
Mike already knew about my timepiece interests. Shoot, everyone around me does because I scope out whatever they have on their wrists.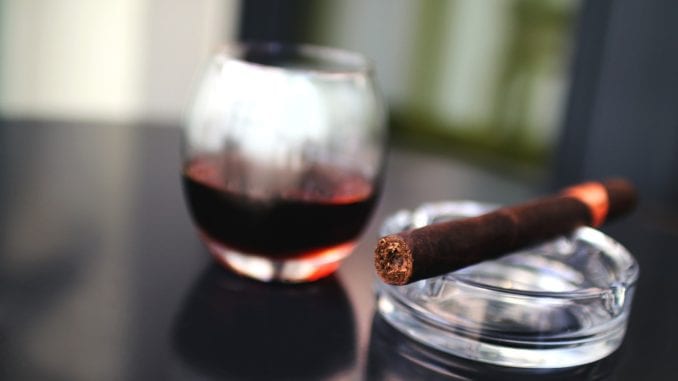 Being the cool gent that he is, he took off his watch and handed it to me. "Check it out Rico – what do you think? Do you like it?" he asked.
Indeed, I did. There was something about the weight and feel of the thing – plus the way it looked – that mesmerized me. And while I didn't put it on, I did imagine what it might be like to wear.
After giving him back the watch and offering my thanks, we moved on to other topics. What the conversations were about, I can't recall. That kind of happens after a few whiskeys, you know?
Fast forward to the next day.
While I don't recall much from that party, I do remember Mike's watch. That's when I hit the Internet and did some research. Here's what I found out:
The Bell and Ross Laughing Skull Watch comes in different metals, colors, and patterns (See their PR release).
Depending on what you get, it takes on a patina pattern over time.
It's water resistant up to 100m.
Comes with a brown, aged calfskin band.
It 46 mm in diameter with a screw-down crown.
Honestly, this timepiece is beautiful but is well beyond my financial grasp. I even spotted one version of this watch online, but the price made me gulp (See Amazon).
Is it something I would buy if I had several thousand dollars to spare? Who knows, with enough drinks in me I might. But I will say this was one of the coolest things I've seen in men's wristwear in a long time.
Well, there you have it. My impressions of the Bell and Ross Laughing Skull watch. Call me a nerd if you like. That's OK. I really liked this timepiece.
Do you own a Bell and Ross watch? If so, share your impressions below.