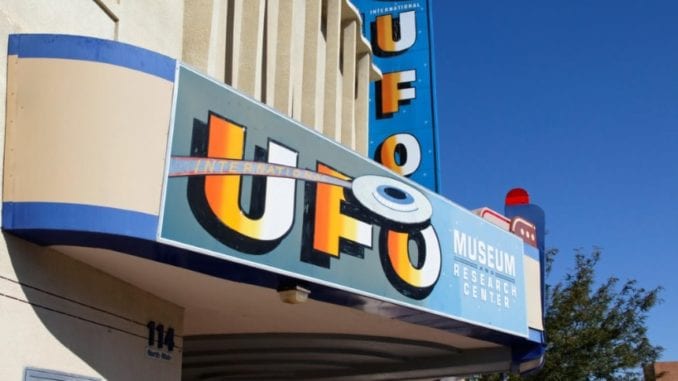 Are You Into Museums?
You might think museums are just stuffy old buildings with ancient fossils and pottery or snooty homes to highbrow paintings and art.
But there are actually museums out there devoted to everything under the sun and most of them have gift shops that are just as bizarre.
So if mysterious animals, toilet seats and giant breasts are more your thing, then check out these 11 strange museums from around the world. You will never look at learning the same way again!
1.International Banana Museum
Located in Mecca, California near the Salton Sea, the International Banana Museum features over 20,000 banana related items. Bananas made from stone, glass, plastic, alabaster, wood, metal and even jade.
The museum also features exhibits ranging from toys, candles and kitchen items to jewelry, clothing and even a banana record player!
2. Museo Subacuático de Arte (Cancun Underwater Museum)
Created in 2009 in Cancun, Mexico, the Museo Subacuático de Arte consists of 500 underwater sculptures from a variety of artists.MUSA bills itself as "one of the largest and most ambitious underwater artificial art attractions in the world." Artwork includes statues of people and objects including homes and scenes from everyday life, as well as more abstract and avant-garde submerged creations.
There are two areas for visitors to discover and you can view the art from a glass-bottomed boat, by donning SCUBA gear or by snorkeling.
3.International Cryptozoology Museum
If mysterious creatures are more your interest, the International Cryptozoology Museum in Portland, Maine might be right up your scientific alley.
Dedicated to cryptozoology (the study of animals not proven to exist) the museum contains exhibits on Bigfoot, Yetis and other cryptids.
Related: How to buy an island
The museum also features a large artwork collection of not only mysterious creatures but the scientists who have dedicated their lives to proving the animals' existence.
The museum is open six days a week and closed on Tuesdays.
4. The Mummy Museum
Featuring over a hundred mummies from the local area, The Mummy Museum is not for the squeamish.
Originally an oddity display connected to the local cemetery in Guanajuato, Mexico, word spread and tourists flocked to see the mummified remains. An official museum was created and the mummies were transported to their new resting place.
The mummies were formed naturally due to the local arid climate and altitude. Scientists also believe the wooden coffins they were buried in drew out the corpses' moisture like a humidor, adding to the mummification process.
The museum also boasts the smallest mummy in the world, a fetus, as well as other child and adult corpses. Many of the exhibits are still wearing clothing from the time period, adding to the strangeness of the exhibits.
5. The Mütter Museum
This Philadelphia located Mütter Museum is a medical history museum, which in itself is very interesting but probably not considered to be strange.
It's the museum's large collection of medical oddities that's sure to catch your attention if not turn your stomach.
Visitors can check out collections of skulls, preserved body parts and medical instruments as well as a portion of Albert Einstein's brain, a woman's corpse encased in a soap like substance and the liver and death casts of famous conjoined twins Chang and Eng.
Related: Cool roadside attractions USA
The macabre continues in the museum's gift shop with anatomical themed jewelry and clothing as well as coloring books of biological oddities.
6 & 7. Sulabh International Museum of Toilets and Barney Smith's Toilet Seat Art Museum
If toilets are your thing, then we have not one but two museums for you! The Sulabh International Museum of Toilets in New Delhi features  exhibits and artifacts on toilets reaching back to 2,500 BC. It also presents information on ancient sewage and waste disposal systems.
In addition, the museum features modern takes on toilets with featured toys, comics and ultra modern toilets never dreamed by the ancients.
For something a bit closer to home, Barney Smith's Toilet Seat Art Museum features over 1,300 decorated toilet seats. Creator Smith has been turning toilet seats into art for most of his life and is now well into his 90s.
Toilet seats are adorned with whatever caught Smith's artistic eye, ranging from dental molds to shredded cash from the Federal Reserve. Smith even keeps track of his own family tree… on a toilet seat, of course.
Originally located in San Antonio, it is currently moving to its new home in Colony, Texas.
8. International UFO Museum
Whether or not you believe "The Truth is Out There," the International UFO Museum in Roswell, New Mexico will give you something to think about as you look to the skies.
The museum not only contains exhibits about the claim of a 1947 UFO crash in the area, but the history of sightings and alien abductions around the world.
The museum features exhibits displaying alien visits, medical experiments and artifacts (and recreations) from the crash that made the town of Roswell famous.
The museum also has a large gift shop with all types of imaginable UFO, alien and sci-fi items to satisfy your inner Mulder or Scully.
9. Idaho Potato Museum
Dedicated to the potato industry that has become synonymous with the state, the Idaho Potato Museum showcases the history of the agricultural industry of spuds.
Located in Blackfoot, Idaho, the museum features historic farming implements, exhibits on the history of potatoes and even short films on the food.
Plus, the world's largest collection of potato mashers and the story of Luther Burbank's blight resistant Russet potatoes, which changed the course of tuber history!
And yes, of course there is a potato gift shop!
10. The Cupnoodles Ramen Museum
If you survived on ramen during your poverty stricken college years, you can relive the experience in Osaka, Japan at the Cupnoodles Ramen Museum!
Visit a recreation of the building where Chicken Ramen was first invented, view multimedia presentations on the history of the food and even make your own ramen flavors and design the container!
There is also a tasting room where you can try all the different flavors from around the world. And don't forget the gift shop for ramen inspired merchandise like clothing and toys!