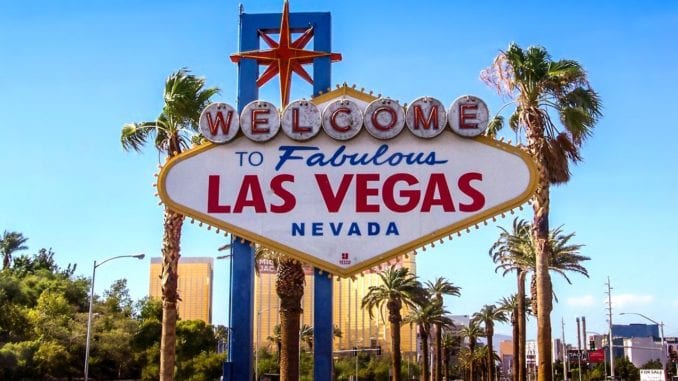 Looking for something different to do in Las Vegas?
Who doesn't love Vegas? But other than the casinos, restaurants and shows, what is there to do? The truth is there's a lot.
Beyond the gambling and the lights of The Strip, there are great things to experience in Vegas you've never even thought of.
Las Vegas has its own culture and style and it's definitely worth checking out.
1. Heavy Duty Weaponry
If you want to try some serious firepower, Las Vegas has several large gun ranges. Machine Guns Vegas offers you the chance to test full automatic and semi-automatic guns as well as pistols and shotguns.
Battlefield Vegas features a large arsenal of weaponry including submachine guns and grenade launchers, but also gives you the opportunity to crush a car with a M1A1 Abrams tank.
If you are a bit more old school in your arsenal, check out The Axehole on Fremont Street. You can learn to throw axes as well as spears, ninja stars, tomahawks, shovels and more.
And to make it an even better experience, you can do all this while drinking a frosty brew.
2. Sing With The Adult Film Stars
Once a staple of the San Fernando Valley in Los Angeles, the porn industry has moved its operations to Sin City.
But even porn stars like to go out and have a good time and you can join them.
Occurring once a month, Karaoke XXX hosts an evening of singing, giveaways and fun at The Jackpot Bar and Grill.
More: 7 fun summer camp options for men
Each month a different adult film star plays host to the festivities, all organized by porn star Rebecca Love and her friends.
3. Exotic Car Track
If you are looking to fulfill your need for speed, you can get behind the wheel of a supercar and take it out for a spin. Dream Racing at the Las Vegas Motor Speedway gives you a chance to test out a large variety of amazing vehicles, including actual racecars.
With over 60 cars to choose from and two tracks just outside of the city, Exotics Racing will help scratch your speed itch. And if supercars are a bit too much for you, they also offer souped-up go-karts.
4. Art Scene
Vegas has an exciting art scene with a vast array of different styles. Popular galleries and spaces such as Emergency Arts and The Arts Factory feature vibrant local artists in a variety of mediums.
The city also has an exciting public art and mural scene by well-known local artists like Jerry Misko, Sush Machida and J.W. Caldwell.
DTLV Artwalk offers guided walking tours of many of the city's public art installations.
First Friday is an immensely popular event when the art community comes out in force with a large public display and fair in the downtown area. It features art, food and entertainment and occurs on the first Friday of every month.
5. Go Off-Roading
If you like your adventure a bit dirty, you can take to the desert in an off-road vehicle.
Las Vegas Razr Adventures offers tours that include rocketing over the desert flats as well as boulder climbing in the sturdy vehicles. Two and four seat Razrs are available and if you don't feel like getting behind the wheel, the company can provide a driver.
American Adventure Tours has four and two wheel tours through the Nevada desert. Choose from an ATV, Razr or dirt bike. All safety equipment is provided as well as a pick-up at your hotel.
If you have your own vehicle, they can even facilitate local transportation and arrange a guided tour for you.
6. Dig This
Ever had the fantasy to operate a giant excavator, bulldozer or other heavy construction equipment? Dig This has you covered.
Billing itself as the "World's Biggest Equipment Playground" you can take the controls of these massive machines to dig and play in their giant sandbox.
Rates begin as low as $169 for 90 minutes of heavy metal fun in these real life Tonka toys.
7. Mob Connections
Las Vegas has a mob history that goes way back, even before Bugsy Siegel rolled into town.
The Mob Museum not only covers the local Vegas crime saga, but features exhibits such the wall from the infamous St. Valentine's Day Massacre in Chicago and re-creation of a Prohibition Era speakeasy.
You can also get a tour of the town and its mob spots on the Vegas Mob Tour. Hosted by fun gangster characters, you'll learn about the criminal history of the town and be treated to a pizza dinner.
And if you want to pay homage to one of the founders of modern Vegas, visit the commemorative plaque for Bugsy Siegel at the Flamingo Hotel.
8. Fly a Fighter Jet
Take to the skies in a real fighter jet with Sky Combat Ace. The program offers experiences in aerobatics as well as dogfighting.
You'll be in the capable hands of an experienced pilot and get your own chance to take the stick.
Rates start as low as $300 for tamer flights, while combat and aerobatic flights are $900 and up. Photo and video packages are extra.
9. Treat Yourself (maybe even get a manicure)
While many people (especially guys) think that spas in Vegas aren't their thing, it's not true. Vegas has a huge number of choices for foot and body massage, and they are more affordable than you would guess.
Visit Las Vegas Chinatown for the largest concentration of massage offerings.
The city also has a large number of nail salons. You are never too masculine to get that dirt out from under your fingertips, so consider sliding into the chair for a manicure. You won't regret it.
10. Pinball Hall of Fame
With over 200 classic pinball and video games, the Pinball Hall of Fame is the place to go to drop your quarters.
The world's largest collection of pinball games, the museum even features classic wooden pinball games alongside their modern counterparts. It's 10,000 square feet of button mashing, flipper flapping heaven.
11. Open Bar on The High Roller
If you want to experience Las Vegas from high up, but want to be liquored up while you do it, the High Roller Observation Wheel offers just the package for you.
You can hire a personal bartender to provide an open bar for your 30-minute experience on the world's tallest observation wheel.
It's an additional $35.00 per person (plus tips), but it will definitely be an experience you'll never forget.