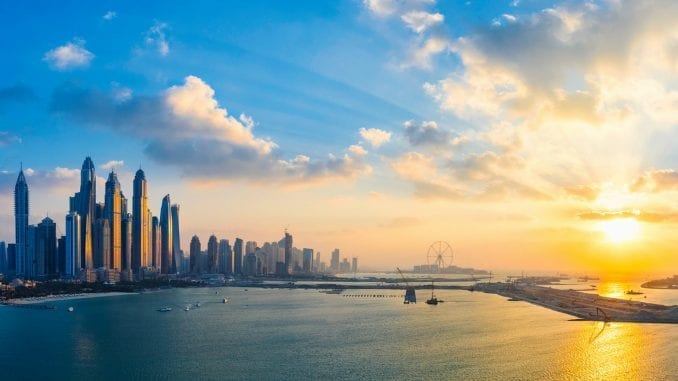 Vacationing Where You Live
Did you miss that summer vacation this year? Well, if you've still got the travel itch, then you might get your vacation fix by becoming a tourist in your own city.
Think about it. Have you ever been to the tourist sites in your own hometown? Most people just assume that these places are for tourists and they never go there themselves. There's this automatic thought that goes through your mind that says – I'm a local and those places are for tourists.
So, you wind up missing out on some of the best places to visit in your own city.
My Story as a Reluctant Tourist
I'm from Miami and one day I realized that I had never been to the Miami Seaquarium, the Everglades Alligator Animal Farm, or the Vizcaya mansion. I always avoided those places because they were full of wide-eyed tourists ambling about snapping photos.
I had my sights set on other destinations like New York, Chicago, and Los Angeles. Then, the COVID-19 pandemic happened, and I was stuck in my own city. My summer vacation plans went out the window and I had to get real comfortable watching Netflix on the couch.
Then, it hit me. Why don't I become a tourist for a weekend right here in my own city? It turns out that a vacation in my own city costs less money and is way less stressful. I spent half as much money and discovered that I knew less about my city than I thought.
So, if you are dying to go on a vacation but can't leave the tarmac, then here are some tips for your next local adventure.
Don't Have a Staycation. Make it a Real Vacation.
Let me start by saying that I'm not suggesting that you have a staycation. For those not familiar, a staycation is when you stay at home and venture out into your city to see the local attractions. Nothing against staycations, but when you come back to your own bed every night it kind of kills the whole vacation vibe.
You need to check into a really nice hotel. If you live in a prime tourist spot like Miami, you'll get special discounts for booking your stay out of season. Miami is a tourist magnet at certain times of the year, but there are windows of time when the prices for hotels drop astronomically.
Related: What It's Like Staying at the O'Hare Hilton in Chicago
You'll really feel like you're on vacation if you stay in a hotel. You get the room service, the hotel amenities and most importantly, the feeling that you're actually on vacation in a new travel destination. You've saved a ton of money on a flight ticket, so dump some of that extra holiday cash into a luxurious hotel experience that you'll never forget.
Use Your Imagination to Become a Tourist in Your Own City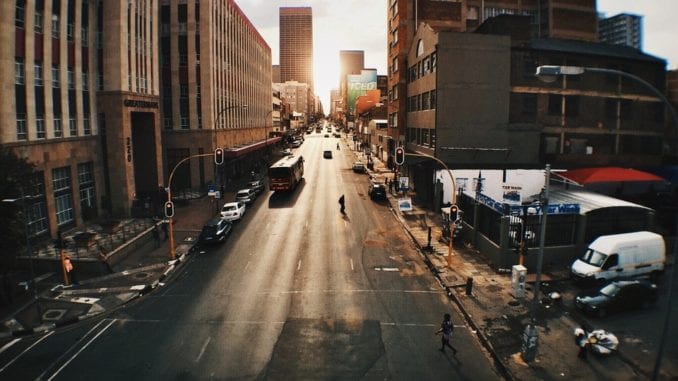 It does take a bit of creativity to make your hometown feel like a tourist destination. Even If you've lived somewhere for a few years, the familiarity will rob you of a truly magical experience. So, you've got to use your imagination.
The mind is quite pliable and susceptible to little mind tricks. So, you can make your experience more realistic by employing some well-crafted gimmicks. You should leave all your toiletry items at home and pack along some travel sized items. I'm talking travel size toothpaste, deodorant, and that cool, little travel bag that only comes out when you're on a vacation.
Feel free to ask people where to go. You might be a native to this particular city, but that doesn't mean you're an expert. You could meet someone new and learn about a restaurant that you've never visited before. Try to do the same things you would do on a real vacation and that includes asking people for recommendations and directions.
Related: 10 Must Have Travel Apps to Make Your Journey Easier
It might also help to wear some new clothes. When I go on vacation, I usually buy new clothes. I don't know why, but it's just something that you do while you're on vacation. So, even if you're vacationing in your own city, don't wear the same clothes that you have hanging up in the wardrobe at home. Sport a new, fun, carefree look and you'll truly look the part of the cheerful traveler.
Take Plenty of Photos
When you're vacationing in your own city, you might get caught up in the been there, done that mentality of it all. You wanted to get away from it all, and now you've settled for the same place you've been. Well, that's a negative perspective on this experience that can be easily reversed.
One way to make a vacation in your home city more enjoyable is to take lots of photos. Snap some selfies in your city's most memorable places or find something magical in the simple composition of a moment worth capturing.
People take lots of photos on vacations. Think about your last vacation. How many photos were big moments and how many photos were just silly snaps that you don't recall even taking. That's part of the fun of being on a vacation. So, why not let your fingers put in some overtime by taking plenty of photos? Who cares if they're any good or not? Just make more great memories.
Avoid Social Media on Vacation
Social media is a huge part of daily life. According to statistical research, half of the world's population uses social media and people in North America spend an average of 2 hours and 6 minutes on social media every day.
When most guys go on vacation or holiday, they spend less time on consuming content from social media and more time producing content. You're in a new location enjoying new experiences and you're less likely to pick up your smartphone for idle scrolling and commenting. Even when you do, you're posting pics, not scrolling.
So, if you decide to take a vacation in your hometown, try to avoid turning to social media when you're bored. The whole purpose of your hometown vacation is to get out there and explore your city. So, don't sour the experience by reaching for your smartphone the first time that you yawn.
Get out there and get active. You might be just hanging out in the same city you live in, but there are bound to be some new adventures waiting for you if you're willing to lean into the experience and embrace it. Social media can wait and you're probably not missing anything.
Eat Out as Much as You Can
People eat the most takeaway when they're on vacation. You're getting room service at the hotel, eating on the go, and finding new restaurants. Just because you're vacationing close to home doesn't mean you need to pack a lunch from your refrigerator.
Eat out as much as you can. Have you been to every restaurant, every deli, every café? Of course not. Once again, use some of that money that you saved on airfare to enjoy a dinner that might cost more than you would spend ordinarily.
Treat yourself to breakfast, lunch and dinner and you'll really feel like a tourist. If you can avoid the temptation of heading home for a quick and cheap lunch, then you'll increase the likelihood of having a real vacation experience. Eating out leads to hanging out and finding new people and new things to do.
Why Are Men Not Taking Solo Vacations?
One thing I find peculiar is the fact that men rarely go on vacations by themselves. Why do we always need a partner or a bro to get out there and see the world? Also, some men wait until they have a family to travel and then they take the whole lot with them on vacation. Are you really going to enjoy that travel experience?
Men are a bit behind the trend of traveling alone. Women travel alone more than men. Even before the pandemic, online Google searches for "solo travel for women" went up by 230% in 2019 according to an Overseas Adventure Travel report. A whopping 72% of women are traveling alone.
There are a few reasons why men aren't taking more solo vacations. Men spend more of their discretionary income on material things and not experiences. Men also invest their spare income in investments that advance their economic and social standing. So, vacationing often takes a back seat unless it's a romantic trip or a bender with the boys.
But if you want to become a tourist in your own city, a solo vacation might be worth considering. You'll probably spend less and remember more. You'll become more introspective and open yourself up to new experiences without having to judge or compare yourself to someone else.
The Downside to Vacationing in Your Own City
There's a quote by Ray Bradbury that states –"Half of the fun of travel is the aesthetic of lostness." It must be stated that you lose some of that aesthetic by vacationing in your own city. Afterall, you're less likely to get lost in the same place where you work and live.
That doesn't mean it's impossible to enjoy your hometown vacation, just a bit more challenging. Bradbury said it was half the fun, not all of it. So, there's plenty of enjoyment left and for some people, the aesthetic of lostness is completely over-rated.
The Takeaway
Traveling outside of your local city or town has become such a challenge in 2020. Most men have completely missed their summer vacations. Luckily, you don't have to lament the summer for the rest of the year. You can take a vacation and become a tourist in your own hometown or city.
Just get out of the house and use your imagination. Don't settle for a staycation. Use the money you saved on air travel and book a nicer hotel. Pack your bags as if you were going away for a vacation. Eat out at great restaurants and search for the hidden gems of your own city. Leave the familiar at home and renew your spirit for travel, even though you're not traveling very far.