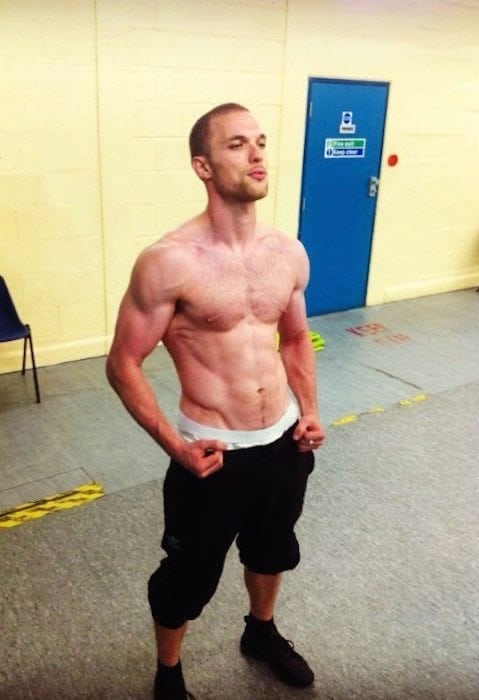 Ed Skrein Facts
Ed Skrein is an actor you have probably seen on television and in movies but don't know much about. He's best known for his role as Daario Naharis in HBO's hit series, Game of Thrones. With crystal blue eyes and a body that just won't stop, this British born celeb makes for real eye candy.
Like many attractive actors, Ed Skrein physique is of particular interest to a lot of workout enthusiasts. This includes men who want to build a set of abs that you can flip a quarter off.
In Skrein's case, his role as Francis in the superhero film Deadpool starring Ryan Reynolds helped to raise his public profile. The film also made a lot of people engage in wishful thinking.
Given interest in this talented actor, we thought it might be kind of fun to post 15 facts about Ed Skrein that you might not know. Are you ready? Let's jump right in!
Ed Skrein Bio File
Birthday: March 29, 1983
Height: 6'1
Body Type: Athletic
Eye Color: Blue
Shoe Size: 11.5 Wide (Rumored)
Astrology Sign: Aries Male
1. His full birth name is Edward George Skrein.
2. He was once stabbed at the age of 17.
3. He is known for taking extra good care of his body.
4. He was born in Camden, London, England.
5. Aside from acting, he's also a rapper and a reported good one at that according to the website Inverse.
6. He's long been a fan of Marvel Comics.
7. He got into acting after being asked to appear in a short film called Piggy.
8. He played a fashion photographer name Shane White in the film, The Model.
9. Skrein played the major villain, Francis, in the mega popular action film, Deadpool.
10. He's rumored to be extremely large (read between the lines.)
11. Skrein was cast in The Transporter: Refueled and replaced actor Jason Statham as the lead.
12. He's an active swimmer and has been a swimming coach since he was 15.
13. He has a son named Marley and Ed reportedly loves being a father according to an interview he gave in 2014 with Motherland.
14. He grew up in North London and graduated with a degree in Fine Arts from Central Saint Martins.
15. According to his IMDb file, he is of Austrian Jewish and English descent.