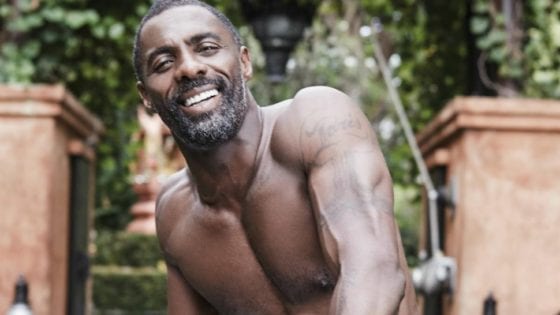 Idris Elba Is The Sexiest Man Alive
Idris Elba is the sexiest man alive, according to a popular magazine, and we can't help but to agree.
People Magazine released it's announcement of the "Sexiest Man Alive" for 2018. This is the 33rd issue of this title that they've given out since first giving it to Mel Gibson back in 1985. This year, People proclaimed that the titular man is none other than UK heartthrob Idris Elba.
Elba, humble as always, was surprised when he heard the news.
"Come on, no way. Really?," said the 46-year-old. "Looked in the mirror, I checked myself out. I was like, 'Yeah, you are kind of sexy today.'"
"But to be honest, it was just a nice feeling," he clarified. "It was a nice surprise – an ego boost for sure."
He also later posted on twitter to say:
"Thank you @people & all the fans for naming me #SexiestManAlive. Don't forget ot grab your issue this week."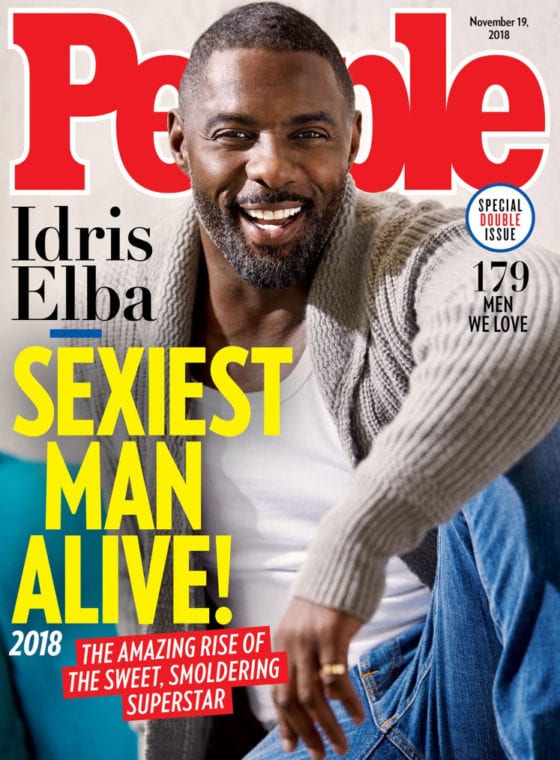 This is a much more favorable pick over last year's controversial winner Blake Shelton. Many people took to social media to protest Shelton's winning of the title and offered many names of other celebrities who would be more fitting. This includes Idris Elba.
Meanwhile, many people took to twitter to celebrate Elba's winning of this year's title.
Yesterday Blake Shelton was the sexiest man alive and the Democrats had no power. Today Idris Elba is the sexiest man alive and the Democrats control the House. All I'm saying is we're making progress, guys. #hope #idriselba pic.twitter.com/cKNXqaExkd

— Josh Horowitz (@joshuahorowitz) November 7, 2018
When asked what song he can't get out of his head, Idris Elba, People's 2018 Sexiest Man Alive, replied "Joanne" by Lady Gaga! pic.twitter.com/YhudHLx4uI

— Gaga Media ⚔️〄 (@GagaMediaDotNet) November 6, 2018
Literally just blocked someone for asking, "who even is that?" about Idris Elba and wish I could do it again.

— Emily Andras (@emtothea) November 6, 2018
If you're in line to vote, stay in line and make sure everyone around you knows Idris Elba is the sexiest man alive.

— R. Eric Thomas (@oureric) November 6, 2018
#TweetsIWontUnderstandLater The Office foresaw Idris Elba's 2018. They were aware. pic.twitter.com/XIJy2S3CL4

— Riley Fleetwood (@RileyFleetwood5) November 6, 2018
But who else could have won the title? The short list includes:
Prince Harry
Henry Golding (Crazy Rich Asians)
Chris Pine (Wonder Woman)
Chadwick Boseman (Black Panther)
Shawn Mendes(A Pop Singer)
John Kraskinski (A Quiet Place)
Hasan Minhaj (Patriot Act)
Bradley Cooper (A Star Is Born)
Thomas Rhett (A Country Singer)
Noah Centineo (To All The Boys I've Loved Before)
Congratulations to Idris Elba and best luck next time to the other men.