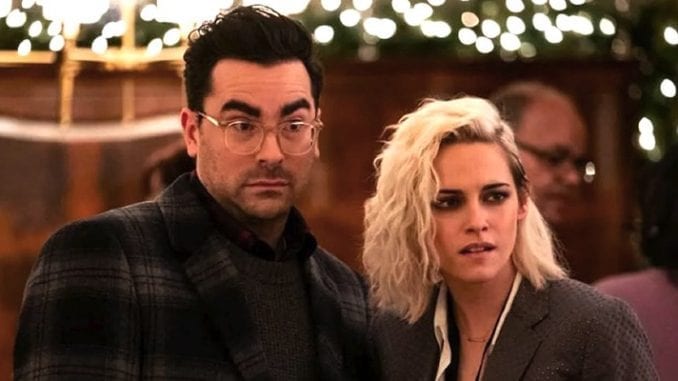 Gay-Themed/Inclusive Holiday Movies & Series?
The Holidays are right around the corner, and it looks like LGBTQ people will be getting some proper representation this year. Last year, LGBTQ Twitter users called out Hallmark for its lack of representation in its Holiday movies. While the tv channel is the mecca of holiday movies (they seriously start playing Holiday films 24/7 in October… OCTOBER!!), very few of its tv films include LGBTQ characters. And NONE of its movies are about gay couples or gay people.
While Hallmark has yet to follow-up on a promise to fix that lack of representation, several other tv channels/streaming services are picking up the slack. But what are the flagship Holiday films featuring gay leads or strong gay portrayals in its side characters? Here are the top three you should consider watching this Holiday season.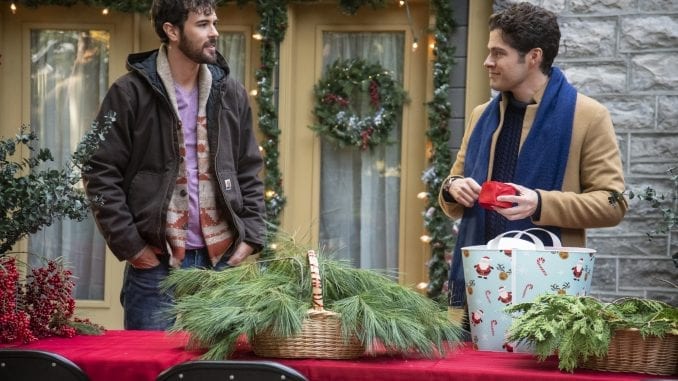 1. The Christmas Setup
Hallmark better get off its butt and create some LGBTQ-themed Holiday movies, because it's competitor has beat it to the punch. Lifetime announced earlier this year that it would be producing a holiday film centering on a gay couple. Then in September, the tv channel announced the casting for the film.
The main cast of The Christmas Setup includes '90s tv darling Fran Drescher! The former star from The Nanny will be playing a nosy mother who tries to set up her gay son for love. Even better, the two gay men at the center of this movie are not only openly gay in real life but they are also a couple! Real-life husbands Ben Lewis (Arrow) and Blake Lee (Parks and Recreation) will play the leads. In addition, Ellen Wong will play Lewis' best friend.
As the film's synopsis goes:
"Hugo (Lewis), a New York corporate lawyer and his best friend Madelyn head to Milwaukee to spend the holidays with his mom Kate (Drescher), who is also in charge of the local Christmas celebrations. Ever the matchmaker, Kate arranges for Hugo to run into Patrick (Lee), Hugo's high school friend and secret crush, who has recently returned after a successful stint in Silicon Valley. As they enjoy the local holiday festivities together, Hugo and Patrick's attraction to each other is undeniable and it looks as though Kate's well-intentioned Santa-style matchmaking is a success. But as Hugo receives word of a big promotion requiring a move to London, he must decide what is most important to him."
Lifetime will premiere The Christmas Setup on December 12!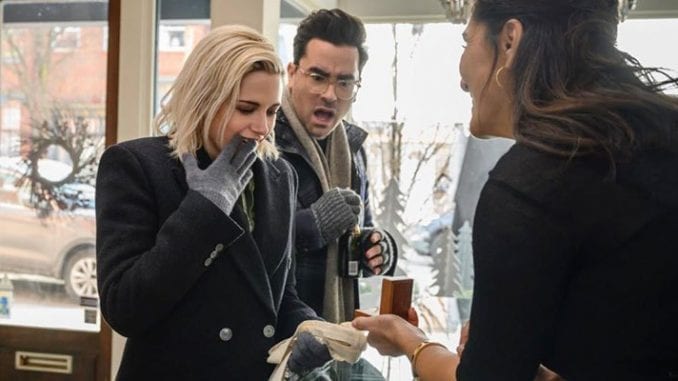 2. Happiest Season
From tv to streaming, we're now moving onto Hulu. At the start of the year, producer Clea DuVall announced that she was making a queer holiday movie. The film started production back in January and was hoping to play in movie theaters. Imagine that! A gay-themed Christmas movie playing in theaters! But unfortunately, the coronavirus pandemic led to the movie having to shift to streaming.
Bosting a star-studded cast such as DuVall, Kristen Stewart, Mackenzie Davis, Dan Levy, Victor Garber, Alison Brie, Aubrey Plaza, and Mary Steenburgen, Happiest Season is about a woman (Stewart) who visits her girlfriend's (Davis) family for the first time. And though she planned to propose, she later finds out that the girlfriend's family is VERY conservative.
Or as the official synopsis explains:
"Meeting your girlfriend's family for the first time can be tough. Planning to propose at her family's annual Christmas dinner — until you realize that they don't even know she's gay — is even harder. When Abby (Kristen Stewart) learns that Harper (Mackenzie Davis) has kept their relationship a secret from her family, she begins to question the girlfriend she thought she knew."
This mainstream holiday movie is full of LGBTQ representation. Happiest Season has several LGBTQ characters and focuses on a same-sex couple. But also, the movie's soundtrack is full of LGBTQ artists like Tegan and Sara, Shea Diamond, and more. If you want to support this movie, you can watch it on Hulu starting November 25.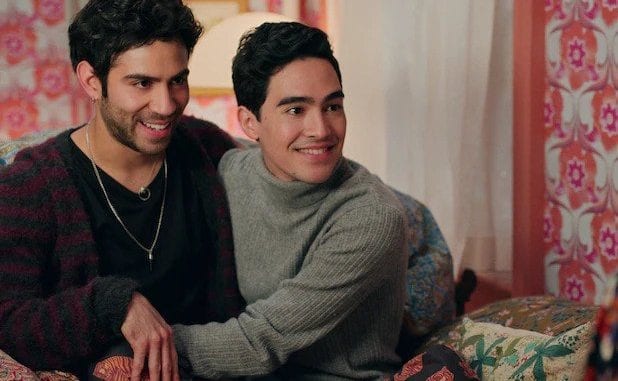 3. Dash & Lily
Lastly, we have Netflix's entry into this list. While the series does not include an openly gay couple as the focus of the film, the show does include several LGBTQ characters. That includes a same-sex couple, so we're gonna give it a spotlight anyway.
Dash & Lily is an eight-episode series following two young adults living in New York City. Based on the young adult novel Dash & Lily's Book of Dares by YA authors Rachel Cohn and David Leviathan, Dash (played by Austin Abrams) and Lily (Midori Frances) exchange notes and dares through a red notebook that they discover in a library. They then question whether or not they should dare on love and meet in person.
The show's official description reads:
"A whirlwind holiday romance builds as cynical Dash and optimistic Lily trade dares, dreams, and desires in the notebook they pass back and forth at locations all across New York City, finding they have more in common with each other than they would have expected."
But where are the LGBTQ characters? Well, Lily has the support of Tory Iwata as her brother and friend Langston. In addition, Langston is dating a man named Benny (played by Diego Guevara). While the two support Lily in the movie, they have their own storyline going. Specifically, Langston struggles with normalizing his relationship with his Japanese family.
As Iwata said about his character to Instinct Magazine:
"Langston is a fun, quirky snarky person who just happens to be gay and that is never questioned by his friends or family and I think that is an important message of hope for audiences, You will overcome, but you also don't have to go through that; I feel like sometimes growing up whenever I would see queer characters, every single one of them was a tragic character and overcoming this self-acceptance. I used to ask myself "is this what I am supposed to be feeling?" I mean, of course there were moments of that, but there is so much more. I think it is important to give attention to both."
LGBTQ Holiday Films
So that's it for the hot LGBTQ-themed or inclusive films and series being released this holiday season. Which project looks interesting to you? Which one will you watch? And which one will become a favorite? Let us know your thoughts down below in the comments.