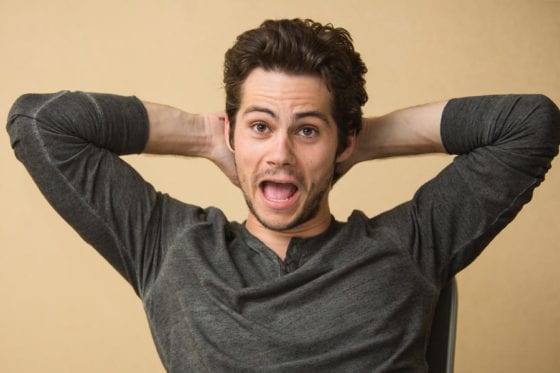 Dylan O'Brien Facts
Dylan O'Brien has had an interesting couple of years lately.
O'Brien got his big break when he got cast in the MTV show Teen Wolf as the lead's goofy best friend, but fans saw past the bunched up abs of the majority of the cast and saw something special in O'Brien.
Because of that, it looks like Dylan O'Brien (and Colton Haynes) is the runaway star of the tv show and has an open door to a permanent career in Hollywood.
But, after having a major injury while filming for the third Maze Runner film (which he stars), O'Brien took a brief hiatus to recover.
Now, Dylan O'Brien is back with a new film titled American Assassin before he closes out his time with the Maze Runner trilogy next year.
But, who is O'Brien really? While most of us will never meet him in person, we can at least get to know a little more about him through the tiny details. Specifically, the seven facts found down below.
Gay Pop File: Dylan O'Brien
Birthday:  August 26, 1991. New York City, New York, USA
Height: 5'10"
Body Type: Athletic
Eye Color: Brown
Zodiac: Virgo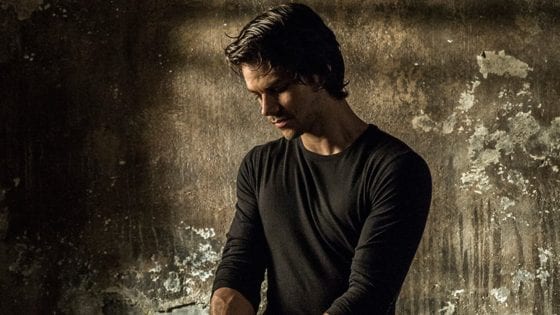 1. He Loves Baseball
Growing up, Dylan O'Brien loved baseball (heck, he still does!).
Before he decided to move to LA and try his luck at acting, O'Brien was considering going to college to become He a sports broadcaster. Then, his end goal was to eventually become the general manager of the New York Mets (his favorite team).
2. Teen Wolf Was First Acting Gig
When he auditioned for Teen Wolf, O'brien came with a single piece of paper with two links to his Youtube videos (Yes, he had a Youtube channel) because he had no prior acting experience.
(Extra fact: one of his most embarrassing moments was when a school teacher showed his class one of his Youtube videos).
3. He's a Musician
O'Brien enjoys playing music and has since he was 4! Back then, he learned how to play the piano and continues to play it to this day, but he's also taken up a liking to the drums.
Before moving to LA, Dylan O'Brien was the drummer in a band called "Slow Kids at Play." There's only one music video you can find on Youtube.
4. Favorite Foods
Dylan O'Brien's favorite foods are chicken and fatburgers. He once said his perfect meal would be chicken cutlets with broccoli, rice pilaf, and root beer.
New @MazeRunnerMovie character art out today! Meet Teresa 🙂 pic.twitter.com/j9bdh1yudk

— Dylan O'Brien (@dylanobrien) September 4, 2014
5. His Favorite TV Shows & Movies
O'Brien has noted that he loves several tv shows and movies. He grew up loving Friends, and enjoys shows like House of Cards now. Plus, he loves movies like Clueless and Never Been Kissed.
6. He's Taken
Dylan O'brien's been dating actress Britt Robertson since they co-starred on First Time back in 2011. When asked about her he said she was, "the coolest chick I've ever met. She's the most laidback, funny little firecracker."
This works with the type of girl he said he was looking for before meeting Robertson, "I just really like fun, cool, interesting, quirky girls. And sometimes you find that in model bodies and sometimes they're short and brunette. It's really about the personality."
(Extra Quote: "The perfect date is the one where anything and everything goes wrong, but at the end of it, all you want is to see them again.")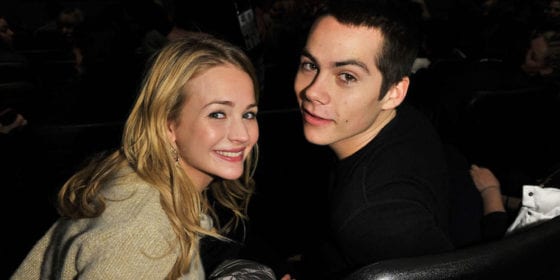 7. His TV Best Friend Is His Best Friend in Real Life
During the recording of Teen Wolf season 1, Dylan O'brien lived together with castmate Tyler Posey. The two have been inseparable ever since.