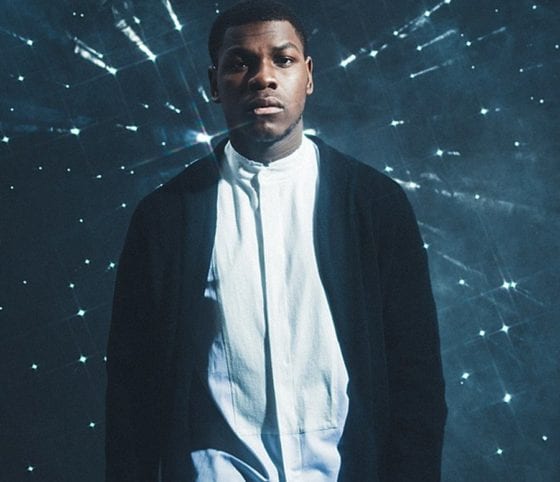 John Boyega Facts
John Boyega is in a good spot in his career. He has the public's attention and he is just a few steps away from becoming a big name. He has a major franchise, Star Wars, behind him and he only needs a big breakout role to "make it."
Of course, Star Wars has been good to him but it hasn't made him a big name star yet. Though, if Disney does decide to make his character and Oscar Isaac's character a couple, he'd sure get the gay community behind him.
So, in hopes that such an event is in his future, MV is here to help you get to know the man a little more ahead of time. Here's 7 facts about John Boyega that might surprise you.
Sunny side up in Aus pic.twitter.com/nz826QqrHu

— John Boyega (@JohnBoyega) February 19, 2017
Gay Pop File: John Boyega
Birthday:  March 17, 1992. Peckham, London, United Kingdom
Height: 5'9"
Body: Athletic
Eye Color: Brown
Zodiac: Pisces
@Variety 🙌🏾🙌🏾🙌🏾 pic.twitter.com/OYG3iFyDwI

— John Boyega (@JohnBoyega) August 8, 2017
1. His Father's A Minister
John Boyega's parents are both Nigerian immigrants. His mother is a caretaker and his father is a minister. His father wanted John to follow in his footsteps but accepts his son's choice to be an actor as long as it keeps him out of trouble.
2. He Grew Up in a Dangerous Neighborhood
John Boyega grew up in a council estate in Peckham in a very dangerous neighborhood.
He grew up living just across from the location of an infamous stabbing of a 11-year-old boy named Damilola Taylor in 2000. In addition, there are other stories of people, friends of Boyega's even, getting shot and attacked at young ages.
3. Acting Kept Him Busy and Safe
While many people Boyega's age focused on sports or started walking towards a life of crime, Boyega focused on his acting.
At the early age of five, Boyega started his acting career in a school play where he played a leopard. From there, he was committed to the craft and eventually got into Theatre Packham, a theater and education program for south London kids. Boyega stayed in that program until he was 14.
4. He Almost Starred As A Boxer in A HBO/Spike Lee Project
Following his debut film gig called Attack The Block, with JJ Abram says helped Boyega get his Star Wars gig, Boyega starred in a pilot for an HBO series called Da Brick. In it, he played an 18-year-old boxer released from juvie. The pilot was directed by Spike Lee and written by 12 Years A Slave writer John Ridley. Sadly, the pilot never got greenlit.
5. He's In A Cartoon
John Boyega once offered his voice to an animated series that Diplo created. In it, Boyega played the hacker sidekick BLK MRKT for the main character named Major Lazer.
6. His Mentor's Iron Man
John Boyega has said that he's honored to have Robert Downing Jr. as a mentor and friend. He often talks to the seasoned actor and gets advice from him.
For the culture! GQ magazine 📸📸 pic.twitter.com/dHWgvAz6kx

— John Boyega (@JohnBoyega) July 17, 2017
7. He Loves Comics
John Boyega has admitted that he's a fan of Marvel comics and Japanes manga. When Black Panther was being cast, he said he would love to play the titular role and he admitted to roaming around San Diego Comic Con in 2015 in a Stormtrooper costume.