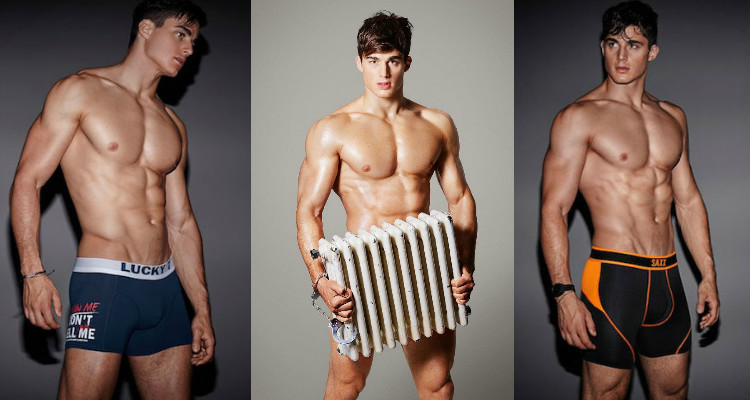 Pietro Boselli Fun Facts
You've no doubt seen the buzzworthy model Pietro Boselli on Instagram. He's the Italian born guy that became an Internet sensation after being discovered in 2014 and then named the "World's Hottest Math Teacher" in 2015.
It's easy to see why so many people are attracted to him. With green-brown eyes and a body that just won't stop, the man is hard not to notice.
But beyond Pietro's physique, what do you really know about him? Is there more to the man than just a pretty face?
The answer to that question is – yes.
Here at MV, we like to move step behind the glitz and glamour so that readers can gain a better perspective of a given person.
Related: How male models get amazing skin
What follows are 7 quick facts about model Pietro Boselli you might not know. What's interesting here is how this dude stumbled into the limelight – and how he's smartly positioning himself for the future.
Are you ready? Let's jump right in!
Bio File: Pietro Boselli
Birthday: December 3, 1988, Negrar, Italy
Height: 6'1
Eye Color: Hazel Brown
Zodiac: Sagittarius
Body Type: Endomorph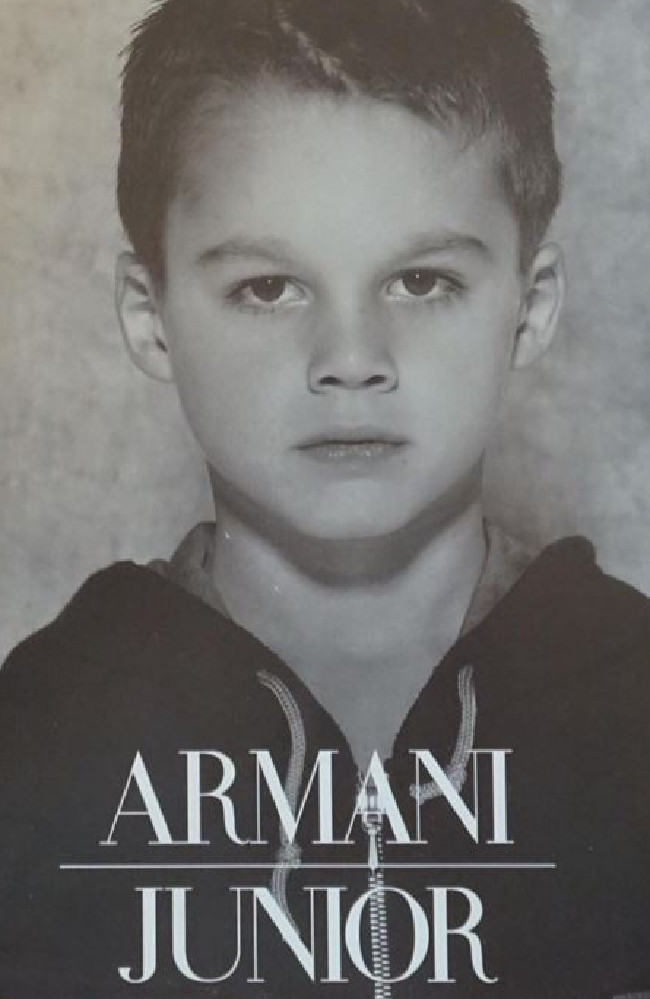 1. His male modeling career started early
Many people thing Pietro Boselli started modeling in his mid-twenties. In fact, he was having his pictures taken in front of the camera at age six for the brand, Armani Junior.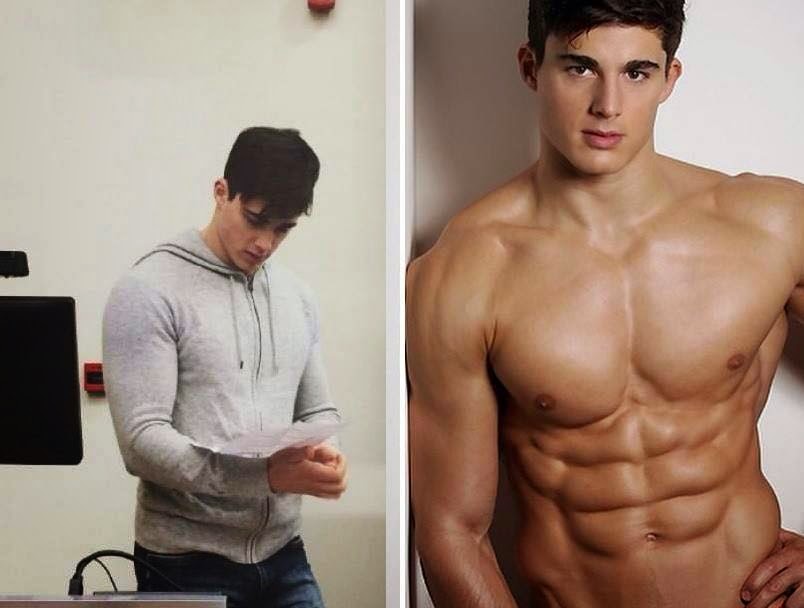 2. He's really smart – as in PhD
Many guys who jump into modeling forgo their education in pursuit of camera work. Not Pietro! He graduated with honors from University College London with a Bachelors of Engineering.
But he didn't stop there.
Pietro completed his doctoral in engineering in 2016. And he finished that degree while still pursuing his modeling career and giving presentations at professional conferences.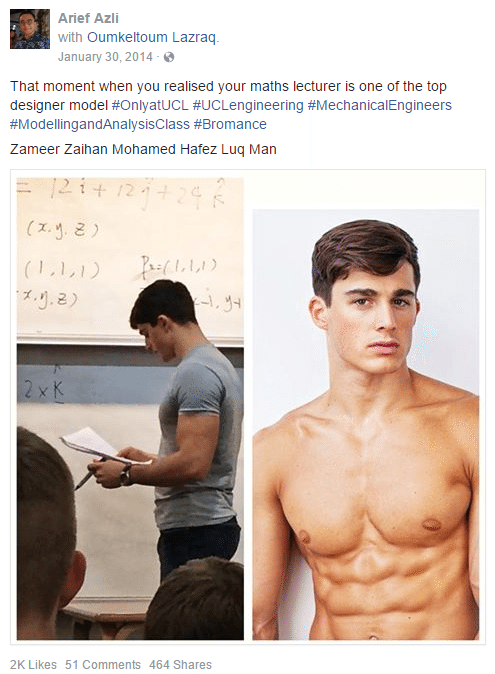 3. Adult male modeling started on accident
While Pietro may have started modeling early in life, he really didn't gain mega-watt status until his mid-twenties. What's more, it happened somewhat by accident.
In January of 2014, a student in his economics class recognized Professor Boselli was no ordinary academic. With bulging biceps and a bubble but for days, the teacher kind of stood out.
After doing a Google search, student Arief Azli posted his pic on social media and said: "That moment when you realise your maths lecturer is a top designer model."
Related: Bubble butt workout for men
It didn't take long before the photo went viral. Online news portals, gossip sites and gay themed blogs started running stories on him immediately. To this day, they still do!
4. Pietro Boselli body facts
Pietro's amazing physique has been years in the making. What's hard to believe that at one time, this health minded stud used to smoke!
He shares with readers on his website that he quit cigs at the age of 14 to take up cross country running. As time went on, he began involving himself with strength training and muscle building workouts – all done from home.
Related: How male models avoid wrinkles
It wasn't until he moved from Italy to London that he formally joined a gym. Here's what he wrote on his official site: "I joined the gym for the first time. It was like a playground, everything was so easily accessible and provided endless training possibilities."
When he's able to, Pietro trains twice a day. No surprise!
5. He's fond of swimming and cycling
One of the reasons Pietro has such an amazing body directly relates to his interest areas.
According to online reports and his own website, Pietro is an avid swimmer and cyclist. When combined with a strength training program, it's easy to see how the model and professor sculpted such a chiseled bod.
FYI: If you've ever wondered why he constantly looks like he has windblown brunette hair – like he walked right off the beach – it's because the guy loves being outdoors.
6. Italian Pietro
Sure, Pietro is an Italian model but there's more to that moniker than you might think. Let's start with his first name, which you already know is Pietro.
When translated to English, Pietro actually means rock. Some folks also use it as an affectionate name for Peter.
Speaking of rocks, the area Pietro grew up in is known as the Alps. It's in one of the most northern parts of Italy that's east of Milan and west of Venice and borders Switzerland.
This is important to know because Pietro has shared in public interviews that where he grew up is very much tied to his interest in fitness.
In an interview with W Magazine, he shared: "I grew up near the Alps, so I was very much into outdoor activities like climbing and trail running."
7. Named "Most Stylish Man"
On October 11, 2016, Pietro was named Most Stylish Man at the Attitude Awards. What's more, Attitude made available an unbelievable video that features a "behind the scenes look" for his prep shoot.
Warning, this imagery is extremely hot. If you have heart problems, use caution when hitting play!