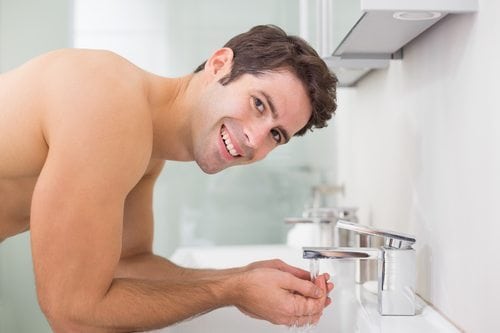 Best Face Wash for Men tips
Do you need information on the best face wash for men? Hoping to find a product to clean while delivering moisture? Trying to avoid breaking your piggy-bank?
If you're answering yes, this article is for you.
While's there's plenty of information on the Internet on facial cleansers, little insight exists on smart product choices for men. There are a number of reasons for this, including societal taboos and a grooming industry that still hasn't caught up with the times.
Check it out: Face care tips for younger guys
Because I know readers of this site care about their appearance and actively seek out male grooming tips, I wrote up this post as a way of helping.
Here's my top five picks for the best face wash products for men. All are designed to cleans while delivering moisture and firming.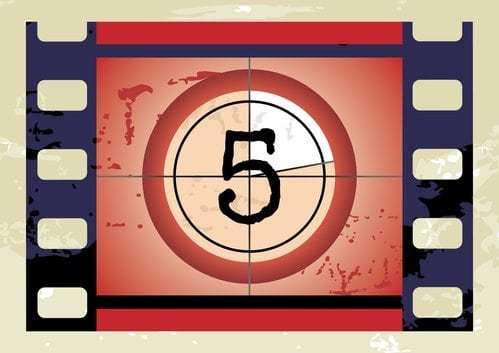 1. Nivea For Men Moisturizing Face Wash
Nivea has been around for a long time and has a good reputation. Reports from users say they feel smooth and refreshed skin after washing with Nivea. It may take about two weeks, but you will probably see a more even skin tone. Plus, a little bit goes a long way.
Nivea also makes a similar wash for sensitive skin. It is soap and dye free, and contains no drying alcohol. What it does contain are chamomile, Vitamin C, and witch hazel.
I can recall my father patting his face down with witch hazel after shaving. All of these ingredients leave skin clean, healthy looking and fresh. Most facial cleansers soften your face or beard for a better shave.
Nivea Face Wash for Sensitive Skin has been tested with dermatologists by men with sensitive skin. See Amazon.
2. Cetaphil Gentle Skin Cleanser
This was once recommended to me by a doctor who had red hair and blue eyes, so I can imagine how careful he had to be with his skin. Both men and women use this, but it's great, even if you have problem skin.
If you suffer from eczema or have rosacea prone skin, Cetaphil is a good choice for you. It won't irritate your skin and leaves it smooth and soft. It's mild soap free formula really moisturizes your skin and removes dirt.
Related: Fix dry hands that look cracked and wrinkled
Cetaphil will help soften your beard (so I am told). It helps retain your natural moisture barrier without stripping the skin's natural protective oils or emollients.
It works for all skin types though, and I've even seen parents use it on babies. Cetaphil has been on the market since 1947 and is not tested on animals. You can get at most drug stores or online. See Amazon for a great price.
3. Noxzema Original Classic Clean
Yes, I'm serious, and I know your Grandmother probably used it to take off her makeup. I've been using Noxzema since I was a teenager and still use it, and people think I'm at least ten years younger than I am.
When I was a little girl people used to use it on sunburn. But the stuff works! It's creamy and probably heavier than most facial cleansers, and it leaves the face feeling cool and sort of tingly because it smells like eucalyptus.
But that smell disappears fast (as most scents in facial cleansers do). Another great thing is that it doesn't cost an arm and a leg (See Amazon for pricing). A container lasts about 6 months or more. Noxzema has been on the market for decades and is still well loved.
4. Neutrogena Ultra Gentle Daily Cleanser
This is another good choice of a cleanser which is soap free, dye free, hypoallergenic, and developed by dermatologists for sensitive skin. I'm concentrating on sensitive skin cleansers because they are not harsh, will clean your face, and won't cause irritation, because my goal here is to find products that help make you look younger.
Neutrogena doesn't get really foamy, but leaves skin soft and hydrated. It also doesn't have a strong scent. Check your local pharmacy to see if they have in stock or online at Amazon.
5. Aveeno Absolutely Ageless Nourishing Cleanser
Aveeno is also dermatologist recommended and has been around for about 60 years. It removes 99% of skin aging impurities and reveals healthier looking skin. Aveeno does lather up and you only need to use one pump from the bottle to wash your face.
It contains blackberry extract which is good for wrinkles, and Vitamin C, which is very good for your facial skin. It leaves your skin clean and soft, and you will notice a difference after a week or two. This product is sometimes carried by popular chain pharmacies. You can also find on online.
Most cleansers have a scent of some sort, but it normally fades really fast, so it shouldn't interfere with other products you use. FYI: You can probably find most of these suggestions in an unscented state as well.
Related: Get rid of oily skin for men
So all of these facial cleansers have stood the test of time and are still popular. I believe that washing your face with something mild is the first step towards younger looking skin.
If you're looking for more information on men's skin care, be sure to check out these anti-aging tips!
Thanks for taking the time to read and I hope you found useful.