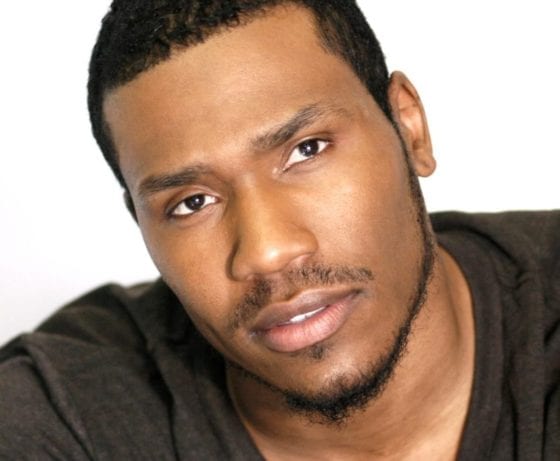 Quincy Chad Facts
If you had to make a list of the most popular shows on television right now, "Orange is the New Black" would undoubtedly be right at the top – even though it isn't technically on TV at all, but on Netflix! Originally premiering in 2013, the show just entered its fourth season and is every bit the critical sensation it was at the beginning.
Based on the memoir by Piper Kerman of the same name and brought to life by the executive producer of a little show you may have heard of called "Weeds," "Orange is the New Black" features a huge cast of standout talents – including rising star Quincy Chad.
Related Post: Berto Colon (Cesar) from ONTB: 10 Facts!
Even if you call yourself a Quincy Chad fan, there are still a number of really interesting facts about this overnight sensation that probably weren't on your radar.
1. 

Vixely

 Voted Him Their Hottest Bachelor in 2012
Did you know that Vixely, holder of all the ingredients for a sexy life, actually voted Quincy Chad their hottest bachelor of 2012? It's true! What makes this so interesting is that this piece was actually published in the early, early days of his career, long before "Orange is the New Black" was on anybody's radar – and before it even existed at all! Vixely certainly seems to have gotten in on the ground floor of the Quincy Cad revolution.
2. He's an Immigrant
Many people don't realize that Quincy Chad wasn't actually born in the United States, though he has lived here for the vast majority of his life. He was actually born in Trinidad and live there until he was two years old.
It was at that point that his family, looking for better opportunities and a better way of living, packed up the kids and moved to good old Brooklyn, New York.
3. He Almost Wasn't An Actor
Though it may seem hard to believe now, "star of the stage and screen" wasn't always on Quincy Chad's radar. He actually first had quite a successful little football career going, playing all-conference college football at Wesleyan University.
He was actually a really successful starting linebacker, but he would go on to say that all of that attention focused on him only made him want to be an actor even more than he already had! However, he continued to play football until he sustained injuries on the field that made a career in the NFL pretty much a non-starter, unfortunately.
4. Quincy Chad is a Stage Name
Though it's probably no surprise that sometimes actors don't go by their real name, this is very much the case in terms of Quincy Chad – sort of. His real name is actually Quincy Chad Francis. Though he has never really commented on the reason why he dropped his last name, we can only assume it's because "Quincy Chad" looks a whole lot better on a marquee.
5.  He Was Critically Acclaimed Almost Immediately
Though he's a TV star now, Quincy Chad actually began his career on the stage in New York – to a huge number of rave reviews. He actually played the lead in an acclaimed play by August Wilson called "King Hedley."
It was during that run that he was scouted by other producers, leading him to play the part of Clay in "The Dutchman," among other roles.
 6. He's Committed to His Continuing Education
People usually take acting classes and participate in continuing education in order to help land a manager or an agent, at which point they pretty much throw "education" by the wayside to focus on their career.
This wasn't true in the case of Quincy Chad, who actually CONTINUED acting classes in order to strive to be the best actor he could be even after he had already been in those plays and even after he signed with a successful management company!
Related Post: 7 Facts About "Hot Felon" (and endowed) Jeremy Meeks!
7. He's Multi-Faceted
There aren't too many people who can get away with having multiple roles in the world of Hollywood. Usually actors do one thing: act. Writers tend to stick to writing, while directors may choose to dabble in both directing and writing but even those are few and far between outside of the independent world. Quincy Chad, on the other hand, wants to do it all.
Not only has he been in successful movies and on huge television shows like "Orange is the New Black," but he's also written and directed several short films over the last few years!