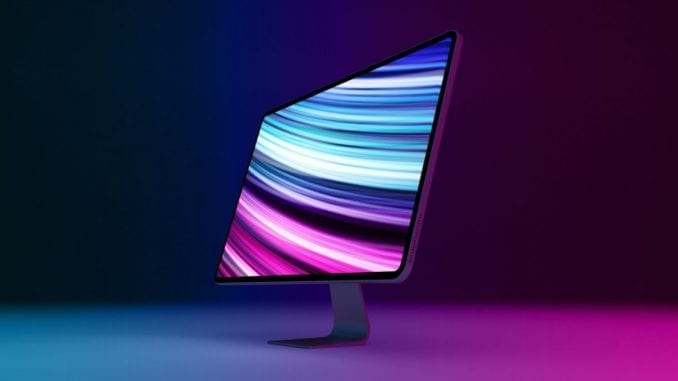 Apple Products News
New iPads, Apple watches and apps were debuted by Apple on September 15th.  The launch event was rumored for weeks and it certainly didn't disappoint. It was a veritable blitzkrieg of new tech from Apple. They left no stone unturned and no competitor niche was safe.
New iPads from Apple
One of the hottest items from the Apple launch was the new iPad Air 4. In a company press release, "Today we're excited to introduce a completely redesigned and far more powerful iPad Air, debuting Apple's most powerful chip ever made, the A14 Bionic," said Greg Joswiak, Apple's senior vice president of Worldwide Marketing.
The iPad Air 4 is much more than a bigger iPad. It's the fourth generation iPad Air and comes with the advanced performance of the new A14 chipset. It will be available in October with a price range of $500-600.
"With its gorgeous new all-screen design, larger 10.9-inch Liquid Retina display, next-generation Touch ID, and a massive boost in performance with A14 Bionic, the new iPad Air brings customers powerful pro features at an even more affordable price. Along with major upgrades to the iPad Pro and eighth-generation iPad this year, and the powerful new features of iPad OS 14, this is our strongest iPad line-up ever, giving our customers even more ways to enrich their daily lives."
One iPad just wasn't enough, so Apple also debuted the new 10.2-inch iPad. In a separate press release, "We're excited to offer customers an even faster and more powerful experience with the eighth-generation iPad," said Greg Joswiak, Apple's senior vice president of Worldwide Marketing.
This the entry level iPad. It won't have the new chipset. The new iPad keeps the current A12 Bionic chip, but that still makes it considerably faster than comparably priced competitors. You can get the new iPad as early as September 19th at a cost of $300 – 350.
"With its beautiful 10.2-inch Retina display, the performance boost from the A12 Bionic, great cameras, and so much more, the new iPad is an incredible value at a time when, more than ever, our customers need powerful and versatile ways to work, play, learn, and connect with loved ones."
New Apple Watches Coming Soon
The new Apple Watch 6 sports a brand-new red color scheme, a more powerful chipset, blood oxygen sensor and an integrated altimeter. In a company press release, "Apple Watch Series 6 completely redefines what a watch can do," said Jeff Williams, Apple's chief operating officer. "With powerful new features, including a Blood Oxygen sensor and app, Apple Watch becomes even more indispensable by providing further insight into overall well-being."
The Apple Watch 6 only gets minor upgrades over the Apple Watch 5. When you compare the last three Apple Watches, you get only incremental improvements throughout the entire line-up. The blood sugar monitor is probably the feature that is most unique, but the novelty of it might wear off quickly.
Then, there's the Apple Watch SE. It runs the Watch OS7 processor, the same one in the pricier Watch 6, but at a reduced cost. The Watch SE is targeted at families with teens and kids. "For family members who do not have an iPhone, Apple Watch offers a remarkable set of features that can help them keep in touch with loved ones, be more active, and stay safe," said Jeff Williams, Apple's chief operating officer. "With Family Setup, we're thrilled to extend these features to the entire family, so everyone can gain more independence and live a healthier life."
Parents can load their child's Apple Watch SE with just the apps and functions that they need and keep better track of their digital habits. An impressive safety feature is the Emergency SOS. The device can track a hard fall and if it doesn't detect movement afterwards, it will alert emergency services for you.
Both the Apple Watch 6 and the Apple Watch SE will become available after September 18th. The SE is priced at $279 for the entry and the Watch 6 has a price range of $399 – 530.
Related: Will Apple Giving Away Watches Change our Mental Health World?
What's Up with the Apple One Subscription Service?
As if you needed another subscription service, Apple unveils Apple One. It's a bundle of apps that will cost you about $15 a month. You get 50 GB of storage, Apple TV, Apple Music, Apple Arcade and possibly other apps in one conveniently managed package.
There is a range of features and packages. You can sign up for an individual, family or premium package. There's no concrete release date on record, but consumers can expect the Apple One to become available some time this year.
In a press release, "Apple One makes enjoying Apple subscription services easier than ever, including Apple Music, Apple TV+, Apple Arcade, iCloud, and more," said Eddy Cue, Apple's senior vice president of Internet Software and Services. "With Apple One, you can access the best of Apple entertainment across all your favorite devices with one simple subscription."
Apple Tech for Fitness Heads
The app that got everyone's eyebrows raised was Fitness Plus. It's a fitness experienced paired with the Apple Watch. Every week you get custom workouts from the world's top tier fitness professionals.
It's got a pricey subscription of its own with a starting price of $15 a month or just under a hundred for the year. You can integrate the Fitness Plus workouts with your Apple Watch's personal metrics and synch it up with your favorite tunes via Apple Music.
In a press release, "We're so excited to energize our customers with new ways to get active and stay active with Apple Watch," said Jay Blahnik, Apple's senior director of fitness for Health Technologies. "With diverse studio workouts that are suitable for all ability levels, led by a phenomenal group of unique trainers, and an approachable program designed for beginners all the way through to the fitness enthusiast — as well as the flexibility to work out anywhere — there's something for everyone. We know Fitness+ will take working out with Apple Watch to the next level with unparalleled engagement, convenience, and inspiration."
Any Word on a New iPhone?
The iPhone 12 was absent from this product launch campaign. However, there are some clues lying around that can tell you a few things you can probably expect from the new iPhone 12 when it comes out later this year.
The Apple Watch 6 won't come with a charger in the box. You'll have to buy your own or use an existing charger. Apple has bene making efforts to cut back on e-waste lately. That means that it's future gadgets and devices will most likely come without that many accessories. So, it's a safe bet that the new iPhone 12 won't come with a charger.
Facial recognition has gotten a bit muddy these days with everyone covering up their face. The Apple iPad Air 4 has a side-mounted touch ID button. Design specs for the iPhone 12 have shown side-mounted buttons. It's highly likely that the new iPhone 12 will lose facial recognition from the front of the device and switch over to a side-mounted fingerprint scanner.
The iPhone 12 will most likely have the new A14 Bionic chipset – the same one that's in the new iPad Air. The current model of the iPhone uses the A13 chip, so it stands to reason that a new device will get the new chip. It's smaller and faster. If you want to get an idea for how well it will work in the new iPhone, just keep your eyes on the performance specs of the new iPad Air.
Related: Check Out the Apple iPhone 11
The Apple Product Launch Wrap-up
Apple certainly isn't slowing down or changing its product release strategy. As the old adage goes, if it ain't broke, just upgrade it. (Is that it?) Certainly, the Apple iPads and the Apple Watches will get some traction over the holidays.
The Apple One subscription and Fitness Plus is another story. People are already getting subscription weary with all the streaming services that recently launched. It will be a tough sell for Apple to get customers to really enjoy Apple One.
It's likely that there will be some effort by the tech giant to automatically enroll or install the subscription on their new devices. You'll most likely have to worry about opting out of the service instead of opting in.
The Apple unveiling event got a lot of tech giants talking and strategizing. Should Peloton be worried about Apple Fitness+? Is Spotify going to be happy about the increased viability and market share of Apple Music?
That will remain to be seen. However, one thing's for sure. Apple is still a dominant force in the tech industry and their new devices keep rolling out year after year.
Are you already pre-ordering a new Apple device? We'd love to know what you think of the new Apple products coming out this year.