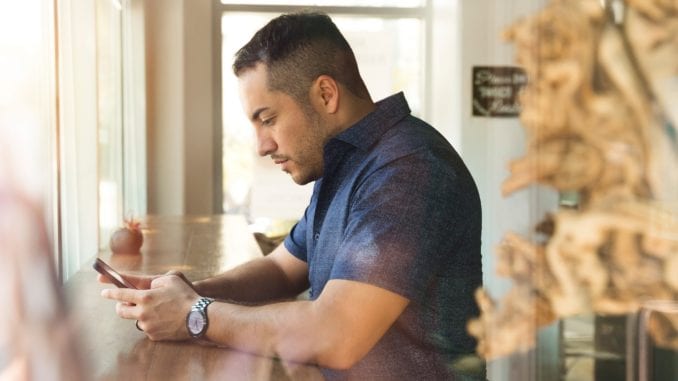 A Phone App Made Him Gay?
Just how powerful are our phones? Can they make us gay?
One man in Russia seems to think so, and he's willing to go to trial to prove it. A man named D. Razumilov, who's being represented by an attorney named Sapizhat Gusnieva, says that he tried to order Bitcoin through a smartphone app. According to ABS-CBN News, Razumilov, however, received 69 units of a cryptocurrency called "GayCoin." The cryptocurrency also included a note saying, "Don't judge until you try."
According to the Moscow Times, Razumilov then became "mired in same-sex relationships" and is now ashamed that he has turned gay under the influence of the 69 GayCoins.
"I thought, indeed, how can I judge something without trying it? And decided to try same-sex relationships," said the man in his lawsuit, which translated by the Times. "I can say after the passage of two months that I'm mired in intimacy with a member of my own sex and can't get out. I have a steady boyfriend and I don't know how to explain it to my parents. After receiving the aforementioned message, my life has changed for the worse and will never be normal again."
Now, D. Razumilov is suing Apple for more than $15,000 in damages. He claims that an app he downloaded to his iPhone "manipulatively" drove him to homosexuality. This has thus caused him "moral suffering and harm to mental health."
Despite the money being exchanged through a third-party app, Gusnieva says that Apple "has a responsibility for their programs." While the lawsuit was filed back on September 20, the complaint will be heard in a court on October 17.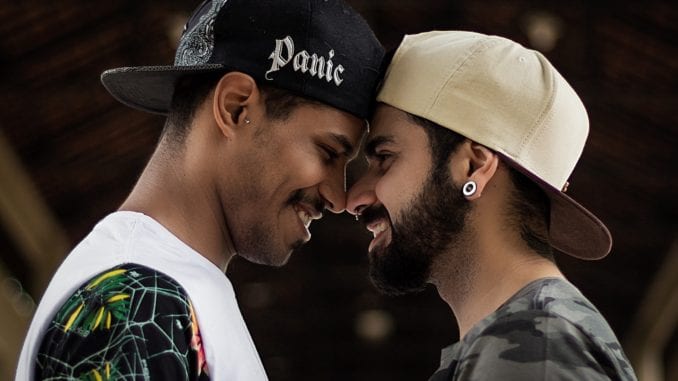 Homophobia in Russia
Unfortunately, this story of deep-seated homophobia is nothing new within the country of Russia. Back in June of 2013, the Russian government passed a "homosexual propaganda" law. Using the excuse of protecting minors from adult content such as homosexuality, the law bans online and real-life content, products, and people, such as protestors, who "raise interest in" such relationships; cause minors to "form non-traditional sexual predispositions"; or "[present] distorted ideas about the equal social value of traditional and non-traditional sexual relationships."
While the law was supposed to be created in the hopes of protecting children and family values, the law has also harmed several kids. For instance, two sons were removed from their years-long adoptive gay fathers because of the propaganda law. While the boys were adopted by a gay couple as children, through one father doing the adoption process, the family had been happy for well into the teenage years. The boys were even checked by a psychologist. The expert said they were perfectly healthy and well-established youths. Unfortunately, the government still split them up for the sake of not distorting the sons' minds.
In addition, one gay teen was fined after he promoted LGBTQ rights on social media. So, it seems even youths can be fined and charged for not protecting other youths.
With the government creating such an anti-gay atmosphere, there's no surprise one gay man has such deep-rooted self-hate and homophobia within himself. Sad, but not surprising.
Sources: ABS-CBN News, The Moscow Times