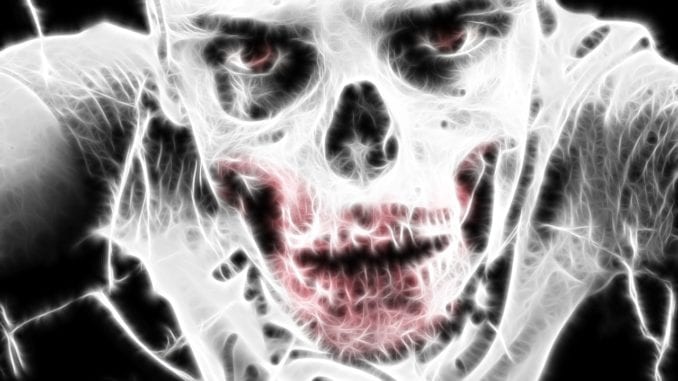 Halloween Costume Ideas for Men
Halloween for adults has become a social sport in recent years. In the run up to the big day, you might have several prospects for Halloween parties. Deciding which ones to attend can be a nerve-racking experience and so can choosing a winning Halloween costume.
The right costume can propel you to Insta-fame glory, land you a hot date, or help you earn enough cool points to last until Christmas. The wrong choice will spoil your night faster than unwrapped candy underwear. So, here's a round-up of the best Halloween costume ideas this year.
1. Sexy Policeman
This is a costume that appeals to the shameless love of hot law enforcement officers. The sexy policeman works well as a standalone costume or it can be paired with inmate costumes or partner costumes.
To have a winning sexy policeman costume on Halloween, just focus on the details and accessories. Reflective eyewear, baton and handcuffs are a must, but you can also have fun with a ticket book. You can write other partygoers tickets for being way too sexy or use it for writing down phone numbers, too.
The downside to wearing the sexy policeman costume is that other guys will undoubtedly have the same idea. You automatically lose points for originality, but if you've been hitting the gym all summer, why not show off those sexy guns and stems?
I'd advise against trying to put a costume together piece by piece. Instead, try to find a full costume similar to this one.
2. Joker Costume
It's easy to predict the most popular Halloween costume for 2019. It will be the Joker. This look is relatively easy to pull off and the recent Joker movie is highlighted by an award-worthy performance by Joaquin Phoenix.
Related: Will "Joker" Be Film of the Year?
A Joker costume packs a lot of punch for a small budget. You need some clown makeup and a thrift store suit. That's about it. What sells this Halloween costume is how well you play the character. You need an awesomely scary grin and a loud, sadistic laugh. Gadgets and gimmicks are icing on the cake.
Again, you'll run into the same issues with originality that you'll face with the sexy policeman costume. The Joker movie is hot. Lots of guys will be dressed up like Joker. If you want to stand out, then you need to portray the character well.
3. Pirate Captain
Way before Johnny Depp made Jack Sparrow a pop culture mainstay, the pirate captain costume has been a go-to for guys around Halloween. It's just loads of fun to play a liquored-up sailor who lusts for booty. I mean gold.
There are a couple of different approaches to the pirate captain costume. You can go for a spooky look by incorporating zombie make-up and tattered clothing. Some seaweed braided into your hair and a treasure box are also awesome accessories to pull the look together.
You could also go for a more realistic Halloween pirate costume. This look might cost a bit more than the scary pirate version, but you'll reap the benefits from lots of photo opportunities. This is a head-to-toe costume. A simple overcoat just won't do. Check out this top-to-bottom pirate look to give you a visual reference.
4. Duffman Beer Costume
Funny costumes are popular at Halloween parties, especially because you can be original and standout from the crowd. You've gotta choose wisely though, because some comedy costumes depend on pop culture references that some people simply might not be aware of.
Here's a great example. Duffman from The Simpsons just screams "Bro, have a beer on me!" and it promises an alcohol-fueled fun time that you may or may not remember the next day. This costume has exaggerated muscles, red cape and Duffman hat.
If you want to get creative, then you can certainly build your own Duffman costume. However, if you're pressed for time and you need a party costume quick, then you can scoop up this one from Amazon. It comes with a belt holster to carry enough beers for you and your closest Duff buddies.
5. Kooky Inflatable Illusions
Sometimes, Halloween can sneak up on you. You might have a last-minute invite to a party, or you're just too busy to get out there and shop for a costume this year. Luckily, there's a costume idea that can bail you out of this jam. You might have seen photos of those kooky inflatable costumes that look like you're a tiny person being carried away by an alien or riding on a dinosaur.
These inflatable illusion costumes always make the rounds on social media because they're hilarious and play with your senses. They have a battery-operated fan inside to keep them inflated and you simply poke your head through the opening at the top. It couldn't be easier to wear for Halloween because the optical illusion does all the work for you.
There was a big Area 51 festival earlier this year, so alien abductors are a popular version of this costume. But you can find plenty of different costumes that use this design. Here are a couple of funny inflatable costumes from Amazon.
6. Zombie Costume
If you're a traditionalist about Halloween and want to go for something scary, then you can't miss with a super-scary zombie costume. Zombies are all over pop culture with movies and TV series. Arguably, zombies are the world's favorite scary creature.
Now, here's the thing with zombies. You shouldn't opt for a cheap or simple zombie costume. For some reason, vampires can get away with it at parties, but zombies can't. You can throw in a plastic set of fang teeth and wear black mascara and that somehow works. However, an uninspired zombie costume will almost always fall flat. It's just not a simple look.
Your zombie costume (done right) can be the most talked about thing in your social circle. You need destroyed clothing and good zombie makeup. You can have the zombie makeup professionally applied or buy a kit and do it yourself.
The more over-the-top your zombie character's death is, the better your Halloween costume will be. For example, you could incorporate props to show that your zombie character died from a knife wound. You can use bullet hole prosthetics. Those are easy to apply and don't cost a lot of money. You can find all these items at a local costume store. They'll be happy to help you find the right mix.
7. Pennywise the Dancing Clown
Clowns are super scary for some people. That's thanks in part to Stephen King's It. The clown in that story, Pennywise, is creepy as hell. The latest installment in the It film series It Chapter Two was released in September. So, you can count on seeing plenty of killer clowns at Halloween parties this year.
This isn't an expensive costume. You just need some clown makeup and a generic clown suit. You'll get extra points for subtle details such as sinister makeup design or a costume that looks quite similar to the ones worn in the movies.
Pennywise represents one of our greatest childhood fears. You should keep that in mind when you wear this costume. You might not get a warm reception when you wear a Pennywise costume this year. Yet, if you're after screams and microseconds of actual fright, then this costume idea could be the scariest of the bunch.
Don't believe me, then check out the trailer for It Chapter Two.
Extra Tips on Halloween Costumes This Year
The x-factor for a winning Halloween costume has always been effort. The amount of effort you put into your costume directly translates to its popularity and effectiveness. If you don't have a lot of money to spend on a costume, you can still find a low cost, last minute outfit that stands out. You just need to act the part and have fun.
Always consider what you'll be doing in that costume. If you'll be dancing and/or getting all hot and sweaty, then you'll need make-up that doesn't run or smear. Most costumes are made of polyester and tend to get very hot. So, you should carry a bag full of hygiene items to keep yourself refreshed.
Related: 7 health benefits to eating pumpkins!
A test run in the costume could be helpful. This way, you can find out if there's a problem with your costume before you debut it in front of your closest friends and all their closest friends. Save yourself some embarrassment and try on your costume before the party.
Just don't kill your Halloween vibe by over-thinking or stressing out about the Halloween parties. This is the only time of the year where you get to dress up however you want and misbehave a little. So don't ruin it by agonizing for months over every little detail.
It helps to think about what kind of vibe you're going for this Halloween. Do you want to be sexy, spooky, or silly? You might even get to pull off all three. We'd love to see some of your Halloween costume ideas. Be sure to post some and tag Men's Variety.