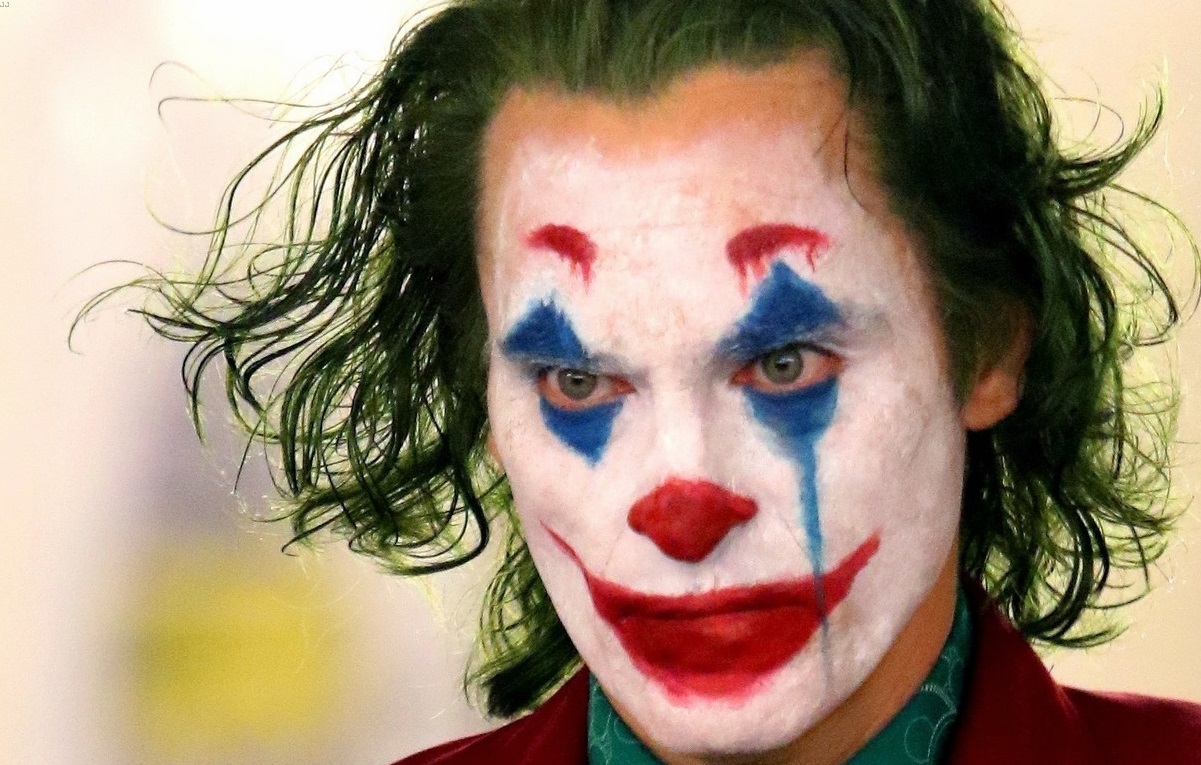 Joker – Will You See it?
Joker isn't due to hit theaters until October 4th, but it is already being touted as the must-see film of the year. Critics are tripping over each other to give Joaquin Phoenix and Joker their highest honors.
The Guardian calls it "gloriously daring". Mark Daniell, National Entertainment Editor for the Toronto Sun called it "one the most inventive origin stories ever conceived."
The opening weekend of the Joker film is on course to take over 100 million dollars in ticket sales. Joaquin Phoenix is the lynch pin to the success of this film. It took months to convince him to take on the role. There have been many other Jokers to grace the silver screen. Most notably, the late Heath Ledger played the Joker in The Dark Knight (2008). How can anyone feel confident following that performance?
Joaquin Phoenix had some pretty big clown shoes to fill and undoubtedly many actors would turn down such a weighty role. Yet, this film promised to be different.
At the center of this film is the origin story of the Joker, one that has never been seen before. Joaquin Phoenix plays Arthur Fleck. He's a failed comedian who drags the audience through a spiraling mental breakdown.
The film is set in Gotham City during the 1980s, but takes on a life of its own, outside the timeline of other DC Comics stories like Batman and Robin.
One of the only downsides that early viewers and critics have had about the film is that it appears to be put forth as a stand-alone feature in the DC Comics canon.
Most likely, there won't be any crossovers with Batman or Robin in the future, even though these characters are inextricably linked in other versions. Some stories have the Joker killing Batman's parents. Others have the killer clown responsible for killing Jason Todd, the second Robin.
Warner Brothers doesn't seem to bat an eye at reinventing characters. That's not exactly out of place for DC films. If you recall, the Dark Knight trilogy doesn't connect to any of the other DC movies and exists as its own masterpiece from Christopher Nolan.
There's something unique about the DC Comics superheroes that's quite different from the characters from the Marvel Cinematic Universe. DC characters lend themselves well to dark, twisted storylines for edgy adults to enjoy.
In fact, nearly every successful DC Comics film has gone dark instead of embracing a more light-hearted action romp approach to superhero films like Marvel.
It works for Marvel though. Marvel has had tremendous success with its comic book movies like Avengers and Iron Man, but none of them have ever dipped into the realm of madness that so permeates the characters of the DC pantheon.
Madness is certainly on display in Joker. Joaquin Phoenix took the role very seriously and the proof is apparently onscreen. The Joker movie won a Golden Lion for Best Film at the Venice Film Festival. That's a first for a film based on a comic book.
"#JokerMovie is wild, gets eight-minute standing ovation at #VeniceFilmFestival." In theaters October 4. pic.twitter.com/PfnUteeR1Q

— Joker Movie (@jokermovie) August 31, 2019
The film was also well-received at the Toronto International Film Festival. Phoenix received a TIFF Tribute Actor Award. It was the first to ever be awarded as the TIFF launched its very own awards gala.
Joaquin Phoenix isn't the only recipient of the praise either. The film's director and co-writer, Todd Phillips, is being hailed for creating such an imaginative and visceral film experience. Phillip is being compared to Martin Scorsese for his real world take on a subject matter that often gets the big budget cannon.
It was a gutsy move. There aren't any caped crusaders or fast, turbo-charged vehicles. This is a character piece that takes time to build. Early audiences at the Toronto International Film Festival premiere of Phillip's film were left feeling disturbed…in a good way.
More: 7 facts about singer Jake Miller
Many films in the past that have opened well at the Toronto International Film Festival have gone on to successful bids for an Oscar. It goes without saying that Todd Phillips, Joaquin Phoenix and Joker will be in the hunt for all the top Academy Award prizes.
Joaquin Phoenix is no stranger to the Oscars. He was thrice nominated. He almost took home a statue for Gladiator, Walk the Line, and The Master. It's too early to make predictions, but there's good money on Phoenix winning Best Actor.
Hopefully, he'll stick around to reprise the role. At the TIFF North American premiere of Joker, Tod Phillips had some very candid remarks about another DC film on the horizon. When questioned by VARIETY about a possible crossover with Robert Pattinson's Batman, Phillips responded "No, definitely not."
So, it's safe to say that Joaquin Phoenix won't be playing the Joker in any other upcoming DC films with Robert Pattison. Maybe Phoenix just isn't a fan.
Director Tod Phillips was enthusiastic when questioned about helming a sequel. He was asked to comment about Joker 2 while being interviewed by Total Film in August. He had this to say about working with Joaquin Phoenix.
"One thing I will tell you: I would do anything with Joaquin Phoenix, any day of the week. There's nobody like him. If he was willing to do it, and if people show up to this movie, and Warners came to us and said, 'You know what? If you guys could think of something…' Well, I have a feeling that he and I could think of something pretty cool."
Take a look at the final trailer for Todd Phillips and Joaquin Phoenix's Joker. It's due to hit theaters the first week of October.