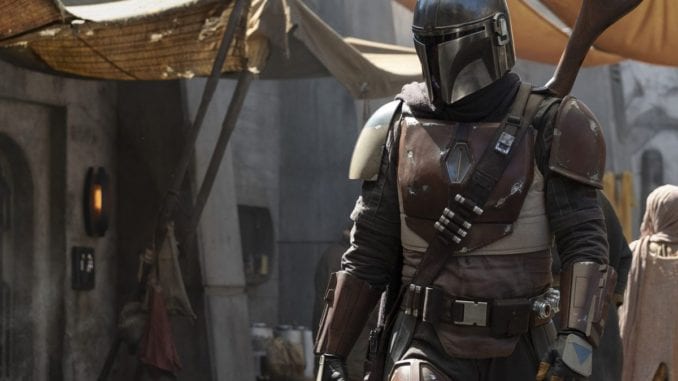 What To Watch?
Christmas may be over but the holiday season is still going strong!
It's that time of year, the lull at the end of the calendar. Christmas is over but Hanukah and Kwanzaa are still in full swing. Meanwhile, everyone is gearing up for their New Years' plans. But what can you do in the meantime? Binge-watch shows!
But what is there to watch? What is everyone talking about? Which shows should you be watching to stay up with popular culture? Also, what should you watch just to enjoy good programing? Don't worry, we've got you covered with 7 shows worth binging during this tail-end of the Holiday season.
The Mandalorian
First, we have the only Star Wars project that hasn't erupted into flames in the past few years. When Disney's streaming service Disney+ arrived a month ago, many were excited for The Mandalorian. After all, it was one of the only new content found on the site at launch.
The series follows the end of the original Star Wars trilogy. It's an action-packed story following the adventures of its titular hero across space. And even better, he is accompanied by Baby Yoda, whom you probably already know of. He is basically the new icon of internet memes. So watch the show and catch up with what everyone's talking about!
You
Yesterday, #You was trending on Twitter. Why? Because the second season of the thriller series dropped on Netflix.
The simplistically titled You follows a young man who is obsessed with a girl. He then will stop at nothing to get closer to her. Meaning, he's willing to stalk her and kill any of her friends/exs that get in his way. Clearly, this isn't a show for the faint of heart. The first season got many people talking due to the crazy antics of You's psychopathic lead character. And you can join the conversation too. Just check it out on Netflix.
The Witcher
The next show that everyone's talking about is The Witcher. The popular IP has been a success in novels and in video games. So, of course, it would do well on streaming too.
The action-packed fantasy series follows a monster-hunting warrior named Geralt (played by the man of steel himself, Henry Cavill). Though the show only debuted a week ago, many have already binged what Netflix hopes will be its own Game of Thrones (violence and sex included). To join them, check it out on Netflix.
The Marvelous Mrs. Maisel
Or, perhaps you want to head over to Amazon's Prime Video to watch the third season of The Marvelous Mrs. Maisel. This comedic drama follows the life of a 1950s New Yorker who tries to become a working comedian. From dealing with an aggressive manager, helicopter parents, and a difficult ex-husband, life for Midge Maisel is pretty complicated. But for the Emmy-winning program helmed by Gilmore Girls creator Amy-Sherman Paladino, there's plenty of fast-paced fun to watch between it all.
Watchmen
But maybe you want more of a slow burn type of watch. If so, HBO's Watchmen is the show for you. If you're familiar with the iconic comic at all, you'll be excited to watch this cable series.
HBO's Watchmen is a "sort of" sequel to the original Watchmen comics. The comics and their storyline are canon to the mythology of the show. That said, what happens in the show is entirely the creation of HBO and its team. And according to internet buzz, it's a slow burn but its also a crazy joyride for fans of the original story.
Bonus: Critical Role/Dimension 20
Lastly, we have some geektastic internet shows to share with you. If you aren't interested in checking out streaming programs or cable shows, check out these two internet properties.
Ever played Dungeons and Dragons? Do you even know what it is? Even if you haven't, you might have a lot of fun with these two shows. Critical Role is a weekly show in which professional voice actors get together to play Dungeons and Dragons. It's just as geeky, fun, dramatic, and performative as you might expect. In fact, the show is so great and popular that it earned $11 Million in a kickstarter to create an animated series.
But if that long episode of Critical Role aren't to your taste, you can try out College Humor's Dimension 20. This show prefers shorter episodes and shorter campaigns than the first one. On top of that, Dimension 20 tends to be more comedy based than the adventure/story-driven Critical Role. No matter which show you decide to watch though, you're bound for some good fun.
What To Binge?
What are you watching this holiday season? Let us know your binge shows down in the comments below.