Bob Dylan and Kesha Made Gay Wedding Songs
Bob Dylan and five other artists have reimagined love songs to make them into the perfect music for a gay wedding.
In the new playlist/compilation project called Universal Love, singers are changing up the lyrics to romantic songs to give them a gay twist. For instance, Bob Dylan gives a new rendition to a 1929 song called "She's Funny That Way," and has changed the song title to "He's Funny That Way."
On top of that, other singers like Kesha, St. Vincent (otherwise known as Annie Clark), Death Cab for Cutie's Ben Gibbard, and more are changing up songs too.
Rob Kaplan, the compilation's producer, told the New York Times that Dylan was excited to be a part of the project, "And it wasn't just, 'Yes, I'll do this,' it was, 'Hey, I have an idea for a song.'"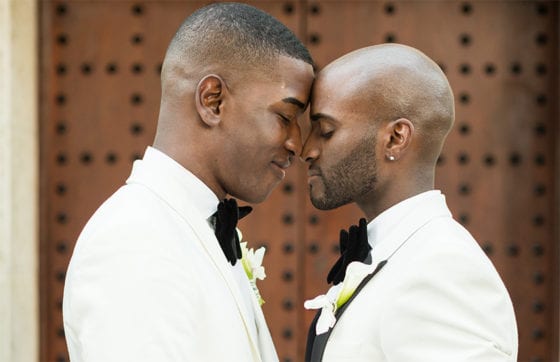 As The Guardian reports, Ben Gibbard, the frontman for the band Death Cab For Cutie, also performs a number by switching the Beatles' "And I Love Her" to "And I Love Him." Plus, Kesha switched around the pronouns of Janis Joplin's "I Need A Man To Love" to make "I Need A Woman To Love."
"For years I said that I'm not getting married until any two people can legally marry in this country," Kesha told the New York Times, while Valerie June said her version of Coward's song restored it to its original intentions: "It brings the song full circle to know that it was written by a gay man who meant every single word of Mad About the Boy."
This quick tracklist was funded by MGM Resorts International with the idea of playing the songs during same-sex weddings. Jim Murren, who's the chief executive at MGM, told the New York Times that gay weddings make up 20% to 30% of the company's revenue across 15 Las Vegas hotels.
This made the songlist project an easy choice for MGM executives. After getting permission from each of the songs' publishers, the new renditions with same-sex pronouns was created and this project came to life.
Now, if you want to check out the songs for yourself, you can listen to them all on Spotify.