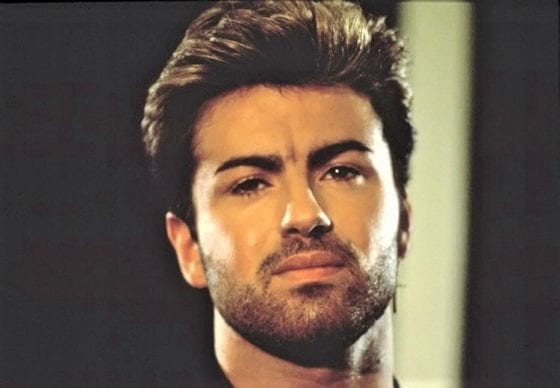 He will be missed dearly
George Michael, the out pop star legend who was best known as the lead singer of the 80's duo "Wham!" – who later launched a successful solo career, passed away "peacefully" at his home.
In 1998, Michael came out publically as gay at a time when it was not easy for entertainers.
"This is as good of a time as any," he told CNN's Jim Moret at the time. "I want to say that I have no problem with people knowing that I'm in a relationship with a man right now. I have not been in a relationship with a woman for almost 10 years."
Born in North London on June 25, 1963, his birth name was Georgios Kyriacos Panayiotou.
During the span of his impressive four-decade career, he sold nearly 100 million albums.
The year 2016 has proven to be a year that has taken many beloved artists. Prince passed away in April and David Bowie in January.
As many of his followers and fans knew, Michael was HIV+. Over the years, he's experienced a number of health problems that were covered by the press.
He also struggled with an addiction to crack-cocaine and other drugs, according to news reports.
Some fans will recall that in 1998, he was arrested "engaging in a lewd act" in a public restroom" at the Will Rogers Memorial Park in Beverly Hills, California. After pleading "no contest" to the charge, Michael was fined  $810 and sentenced to 80 hours of community service.
Soon afterwards, Michael made a video for his single "Outside", which satirized the public toilet incident and featured men dressed as policemen kissing.
Michael was also known for his generosity and charity work.  According to information appearing on his Wikipedia page:
"In 1984, he joined other British and Irish pop stars of the era and formed Band Aid, singing on the charity song "Do They Know It's Christmas?" for famine relief in Ethiopia.
This single became the UK Christmas number one in December 1984, holding Michael's own song, "Last Christmas" by Wham!, at No. 2. "Do They Know It's Christmas?" sold 3.75 million copies in the UK and became the biggest selling single in UK Chart history
Michael donated the royalties from "Last Christmas" to Band Aid and subsequently sang with Elton John at Live Aid (the Band Aid charity concert) in 1985.
In 1988, George Michael took part in the Nelson Mandela 70th Birthday Tribute at Wembley Stadium in London together with many other singers (such as Annie Lennox and Sting), performing "Sexual Healing".
The proceeds from the single "Don't Let the Sun Go Down on Me" were divided among 10 different charities for children, AIDS and education. Michael was also a patron of the Elton John AIDS Foundation.
In 2003 he paired up with Ronan Keating on Who Wants to be a Millionaire? and won £32,000, after having their original £64,000 winnings halved after missing the £125,000 question. The same year, joined other celebrities to support a campaign to help raise £20 million for terminally ill children run by the Rainbow Trust charity of which he was a patron."
He was quoted as saying "Loss is such an incredibly difficult thing. I bow down to people who actually have to deal with the loss of a child".
Here at the blog, we will miss George Michael dearly. He was a gifted artists and deeply loved by his fans. The loss is particularly difficult for the LGBTQ community because Michael was one of our own.