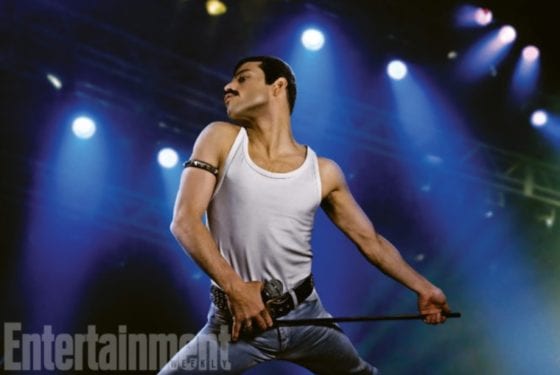 Queen Drummer Talks Bohemian Rhapsody & Freddie Mercury
The Oscar nominations are out and Bohemian Rhapsody has walked away with several nods. Perhaps the biggest is that lead actor Rami Malek has been nominated for playing iconic singer Freddie Mercury.
Despite the film's notorious director, who was later taken off the film towards the end of production because of erratic behavior and soon being charged for pedophilia and sexual assault, the film is sitting pretty going into the Oscars.
But one man who was touched by the film and it's dedication to Mercury himself was Queen drummer Roger Taylor.
Talking to NHK World-Japan, Taylor says that he's touched by the warm reception to the film and Queen's story.
"My main thought is that I am very happy that so many people like the movie. I think it touched people. This is all we really wanted, Brian and I, we just wanted the movie to tell a story, mainly a true story, not every detail and the time is slightly played with, but we wanted people to be touched and maybe to be uplifted a little. I think that's what it did. We wanted to make something where people felt great coming out of the movie. And we are very happy that the movie is popular."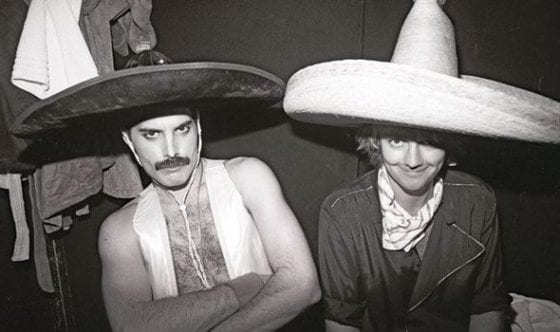 Taylor also noted the dedication the film had towards respecting Mercury's legacy. He also appreciated the film for depicting Mercury's love of music along with his salacious personal life.
"Amongst the other things, the theatrical elements of Freddie, his own private life and etcetera, they sometimes get exaggerated and people don't think that first and foremost Freddie was a musician, and he was a really great one. Apart from being a great showman and singer, he was a great musician and composer so we wanted to make sure that came over in the movie, not just the more salacious side, the side that some of the newspapers liked to write about, because they don't write about music. Music is for people to listen to, it's not for newspapers to write about."

He later added, "I think he had a dichotomy. In those days, things were very different and everything was hidden. I think he felt great confusion. He had some very good looking girlfriends because he had a very nice way about him, so yeah, he was very conflicted and I think that's very accurate in the movie."
He then stated that he hopes to continue on with the legacy of Queen for as long as he can.
"The band is now Brian May and myself, and we have become closer in a way. We realized this is our life and this is our destiny and I think we enjoy it. We have this wonderful singer, Adam Lambert, who is a joy to work with and it's a beautiful combination. He is much younger than we are but it works. He is very intelligent and has the most beautiful voice. We realize now that this is what we do and we enjoy doing it while we still can. I don't know how much longer but right now we really enjoy playing and I look forward to our next tour, whenever it may be."
h/t: NHK World-Japan, Queerty