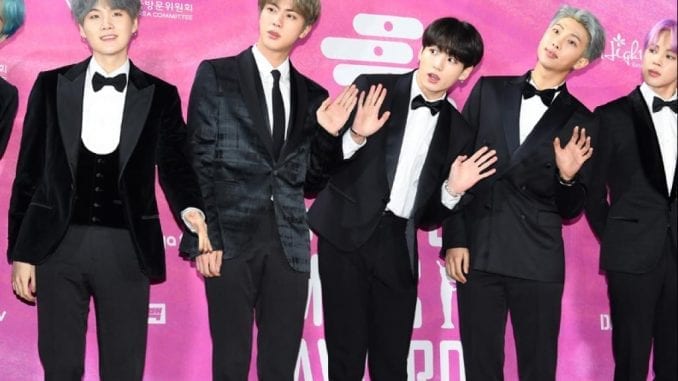 BTS Boyband – a Closer Look
The super group BTS is boy band gold. With several hit songs and millions of adoring fans, these seven Korean youngsters are a Generation Z household name. BTS is K-POP's hottest act and the members of this boy band are set to become multi-millionaires before the end of the year.
But not in the way you'd expect. I'm not talking about album sales, streaming songs or tickets from live shows. Their record label Big Hit Entertainment is going public in October with an evaluation of 4.1 billion dollars.
Earlier this year, each member of the band was given over 68,000 shares and their worth is set to hit nearly 10 million dollars each. That's a great takeaway for the boys of BTS but their label boss, Bang Si-hyuk, will become an instant billionaire when the stock goes public.
It's not hype either. BTS is big business. The BTS associated stock will go live on the Korean trading market in October as South Korea's largest IPO in over 3 years. We are still talking about cute, teenie-bopper boys with brightly colored hair and cutting-edge fashion, right?
Yes, we certainly are. The mega-hit BTS boyband accounts for 97% of their label's sales and they are breaking records left and right. They're the first Korean artists to top the Billboard Hot 100, their totally online concert set a Guinness World Record for most live streams, and their YouTube video for "Dynamite" broke the record for most single day views, over 100 million.
Who is BTS? Do You Even Need to Ask?
BTS is made up of Kim Tae-hyung (known as V), Jung Ho-seok (J-Hope), Kim Nam-joon (RM), Kim Seok-jin (Jin), Park Ji-min, Jeon Jung-kook and Min Yoon-gi (Suga). Each member occupies their own share of the K-POP cutey pie. You've got the boys who rap and look edgy. You've got the smooth-singing crooners. You've got the hot dancer with great hair. BTS is a perfectly compiled pop magnet.
Related: How to Dress Like a TikTok Star in the Eboy Style
BTS Has a New Hit Song in English
BTS's hit song "Dynamite" enjoys its third week at the top of the Billboard charts. It debuted at number one on September 5th and stayed there for two weeks before falling to number two. Yet, a recent surge in popularity brought them back to the number one spot this week.
"Dynamite" is a catchy tune, for sure. It's a bit of departure for the boys from South Korea because it's almost exclusively sang in English. There have already been more than 10 remixes to this song as DJs and producers hope to ride the BTS wave all the way to the top of the charts. No song can be a hit without an acoustic version, an EDM, and trance remix, right?
Well, the original version is still the fan favorite. It has 14 million streams in the U.S. and over 150,000 downloads this week alone according to data from Nielsen Music/MRC. "Dynamite" isn't just a sonic hit on streaming platforms. It garnered 20.8 million airplay impressions on the radio in a single week.
Related: Elderbrook's Music Video About Men and Sensitivity Wooed the Internet
 How to Get More BTS?
If you can't get enough of K-POP's hottest boy band or you're looking to catch up to the craze, this is the perfect week to get to know BTS. I didn't think that I'd like a music group that I couldn't understand their lyrics, but I was wrong.
I'm pushing 40 and I'm a big fan of BTS. They've got great dance choreography and vocal delivery. Since I can't understand their Korean lyrics, I watch their music videos. Luckily, BTS knows its audience is international and they throw in a tidbit of English phraseology every now and then.
BTS doesn't represent my demographic at all, but there's something about them that I find so infectious and charming. They remind me of boy bands that I grew up with like New Edition and the Backstreet Boys. There's no denying their talent and work ethic.
If you want to see more of BTS, they'll be appearing on Jimmy Fallon's The Tonight Show for a weeklong residence. It's the perfect time for U.S. audiences to get more familiar with BTS. They're on a campaign to promote their new album, BE, and their virtual concert, BTS Map of the Soul ON:E.
Check out Jimmy Fallon, BTS and the Roots performing "Dynamite".
If they've still got your attention, then I'd recommend some of their previous songs and videos. If you like songs with a bit of a hip-hop edge, then check out "Mic Drop" with superstar DJ Steve Aoki. There's enough English lyrics in this song to make you almost forget that this is K-POP.
Here's the video:
If you want a feel-good, pop vibe, then check out "Idol". This song is so catchy that I might want to start taking Korean language lessons just to understand it better. Even Nikki Minaj jumped on an "Idol" remix. Even though her lyrics were in English, I preferred BTS.
Check out "Idol" here:
BTS Proves that Boy Bands are Back
It's certainly exciting to see a K-POP band making big waves with international audiences of all ages. BTS has a range of talent and potential for even more growth. I'm far out of the Generation Z demo, but BTS still gets my head nodding.
While many fans are still unpacking all the great songs from their summer release Map of the Soul: 7, BTS is gearing up to release their second album this year entitled BE. It will reach stores in North America late November.