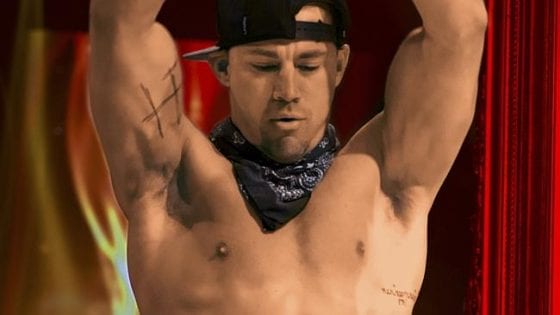 Is Channing Tatum Gay-Baiting?
Rumors about Channing Tatum being bi are nothing new. In fact, they have become so common that his name is almost synonymous with the term "bi" among many of his fans. Part of the reason why these rumors continue to spread can be traced directly to the words that come out of the actor's mouth.
We've covered Channing Tatum on this blog for some time now – with topics exploring everything from his movie roles to his possible sexual orientation to junk grabbing moments with other celebs. 
Recently, the Magic Mike XXL star made some fun comments about fellow co-star and hottie, Matt Bomer in an "Ask Me Anything Forum" on Reddit. Here is a quick snippet
"No matter if you're a man, woman, cat, hamster, you will get lost in matt bomer's eyes."
And he also said the following about Danny DeVito in the same interview:
"I'd (F… Danny Devito, as I was saying earlier it could be fun. I'd marry Ray Romano, because I think he has a pretty solid perspective on marriage. I don't know who would be the male or female, you figure it out."
We found out also in the Reddit open forum that he has named his penis "Gilbert". Isn't that cute?
This isn't the first time Tatum has made remarks that has made some wonder about his sexual orientation (see our post).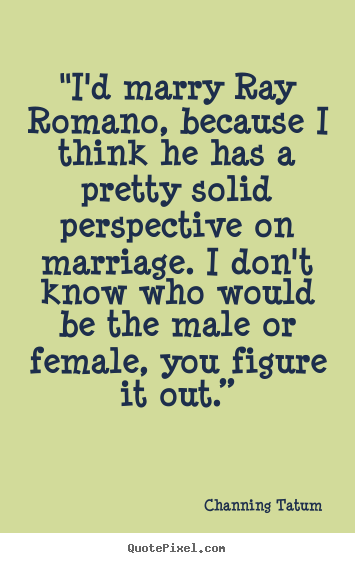 Channing and Matt – Hot Couple?
Given the funnies he made on Reddit, let's step into fantasyland here for a minute and pretend that Channing Tatum isn't married to wife Jenna Dewan and Matt Bomer isn't married to hubby, Simon Halls.
What if the two of them decided to hook up and become a REAL couple? Don't you think they would be adorable together? Here are some fun facts about both hunks that you might not know about!
They are both around the same age and both of them are around the same height (Matt's 37 and 6.0 and "Chan" is 35 and 6.1). Bomer has one of the most beautiful pair of blue eyes you will ever see but Channing Tatum's hazel/green eyes are nothing to sneeze at!
Matt was born in Missouri and Channing in Alabama. So in that way, you get a twofer because they'd technically be a southern couple!
In any event Channing and Matt will appear together – along with the rest of the ridiculously hot cast – in the long awaited release of Magic Mike XXL. It opens in theaters starting July 1st. We've included a trailer below for your viewing enjoyment.