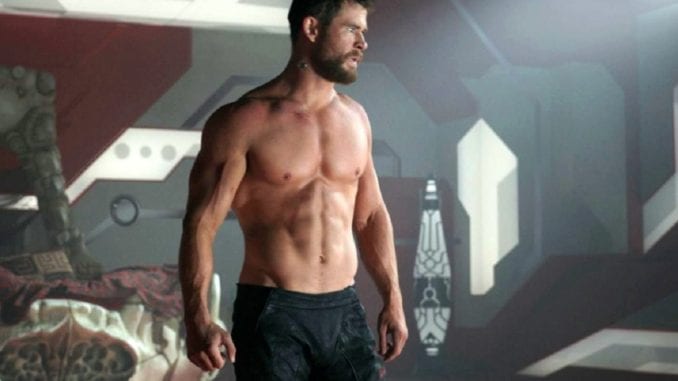 Chris Hemsworth & Fitness
Chris Hemsworth is trying to get us fit, and we are here for it.
At the start of this year, Chris Hemsworth released his Centr app. The app is a wellness program focused on helping users find healthy and happy lives. In order to do that, Hemsworth has enlisted the help of health experts from varying fields for their advice. From fitness trainers, to psychologists, to nutritionists, and more. Working along with his wife, Elsa Pataky, Chris and his team of experts are trying to bring wellness to fans and friends across the world.
"The whole thing [developing Centr] was about not becoming stagnant," Hemsworth told Men's Health at the app's release. "That's when your emotional and physical problems occur, I think. I wanted to create some-thing that embodied the three main elements of healthy living—the movement, the nutrition, and the mindfulness—and present it in a way that's entertaining, functional, and also accessible."
But while the app is being celebrated by its users, it's price of $19.99 a month (or $47.99 for 3 months and $119.99 for 12 months) has deterred some from trying it. But Hemsworth and his team are trying to sidestep that issue and entice us all to give the app a try. And how? By sharing with us one of his fitness routines.
The Exercise
This exercise was developed by Hemsworth's friend and trainer Luke Zoochi. It contains six reps each of the six moves described below. While there's no rest between individual exercises, there is time to rest in between each round. The point is to power through each round of the "Punchy little circuit" the two have set up.
Or as Chris explains:
"Punchy little circuit this one. 6 exercises, 6 reps, 6 rounds, no rest between individual exercises, 1 minute rest in between each round or just throw up and power through 💪🤢🔥 check out @centrfit for more movement, nutrition, and mental fitness tips and techniques!!"
The Moves:
Deadlift Press to Triceps Extension
TRX Inverted Row
Kettlebell Lunge to Press
Ring Pullups
Bosu Ball Banded Squat
Med Ball Slam
To share this exercise, and show how it's done, Hemsworth made the above post in Instagram. The hope is that some his 37.5 million will try out the exercise, see the value in it, and consider giving the app a try.
After checking out the workout yourselves, are any of you considering giving the app a try. Or, has it scared you off even more? Let us known down below.