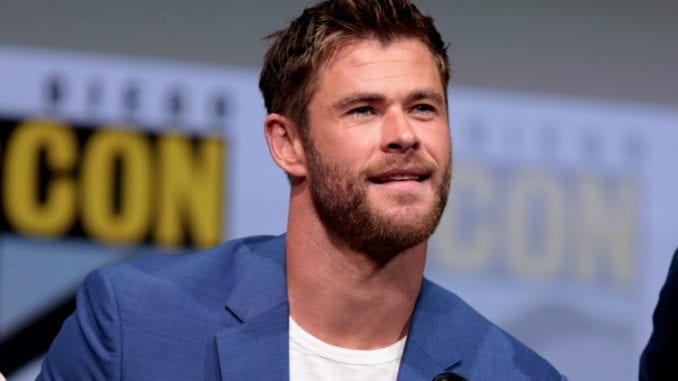 Chris Hemsworth Returns
Another Thor movie is on the way.
For the past decade, there has been an unspoken and generally assumed rule within the Marvel Cinematic Universe and its fandom. Once a hero has three movies, it's time for him or her to go. Captain America got three films, Iron-Man got three films, and Thor got three films. But now, it looks like Thor is getting a fourth.
Yes, news just broke that Marvel Studios is working on a Thor 4. In addition, they have already brought in Thor: Ragnorak's Taika Waititi to direct the new project and write the script.
Related: Sorry, Thor Wasn't "Fat Shamed" In Avengers End Game!
Phase 4
Again, this is surprising news considering the unspoken but fandom-wide understanding that each hero's story is capped at a trilogy. The announcement of a fourth Thor film opens up new possibilities for the MCU. Now, characters like Tom Holland's Spider-Man or Paul Rudd's Ant-Man (or any of the non-insect based heroes) have the chance of continuing their story beyond a third film. (Chris Evans and Robert Downey Jr. must be feeling cheated right about now).
Of course, there's a big reason that Thor is being given this fourth film gift. His story is not completed. (Warning: Spoilers for Avengers: Endgame for the rest of this paragraph). While Tony Stark and Steve Rodgers saw the end of their storylines, Thor saw the continuation of his own. The man had just lost his family, most of his people, and his drive before receiving most of that back by the end of the film. Then, he went off to space in what looked like the setup to Guardians of the Galaxy Vol. 3. But now, it appears his character's just hitching a ride into space to have his own galaxy adventure.
But the biggest question is how will this affect Phase 4's timeline. While we were expecting to get a release timeline this Saturday during Marvel's Comic-Con Hall H panel, many already know several of the films slated for release in the next few years. An Eternals film is already being cast, a Black Widow movie is currently being filmed, Marvel already announced plans for a Shang Chi movie, and Disney/Marvel would be insane not to bring back Black Panther, the Guardians, and Doctor Strange. With Thor 4 taking up a spot in that timeline, Marvel's Phase 4 is looking crowded already without yet releasing an official list.
Taika Waititi
This announcement is also interesting news for Taika Waititi.
While Thor's pivot into a comedic hero had already begun with the Mjolnir joke in Avengers: Age of Ultron, it was Waititi's Thor: Ragnorak that solidified the change. But despite Waititi's artistic thumbprint being all over the movie, he didn't write it. Yes, the film was written by three other people and Waititi brought it to life with his directorial flair. But now, Waititi will be in charge of making the script for this fourth film, and one can only wonder if he's up to the task.
In addition, this project announcement comes with the unfortunate announcement that one of Waititi's other projects has been halted. A live-action version of anime movie Akira has been put on indefinite hold thanks to Marvel's claiming of Taika Waititi's time.
Warner Bros. had pushed the film's production back, which allowed Marvel the space to take up some of Waititi's schedule. In response, Warner Bros. decided to hold Akira hostage as leverage to wrangle Taika Waititi back, but it seems that their decision only hurt the fans and the company's reputation. That's one more battle won for Marvel.
But while one film project sinks further into non-existence, a surprise one takes its place. And with the announcement of Waititi returning for Thor 4 and writing it, there's a chance that the gay alien character Korg (who was voiced by Waititi and became a sort of bro to the god of Thunder) could also return.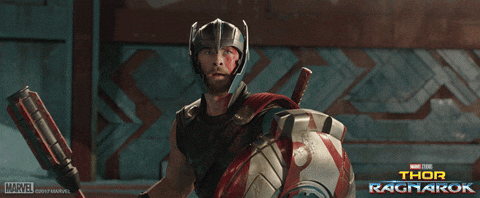 Thor 4
So while we get our brains wrapped around the idea of a Thor 4, we'd like to know your thoughts. Are you excited for Chris Hemsworth to return to a solo film as Thor? Would you rather Marvel had let him sit the movies out for a while or left Thor with the Guardians? Let us know down in the comments below.
—
Photo Credit: Comic Con Flickr