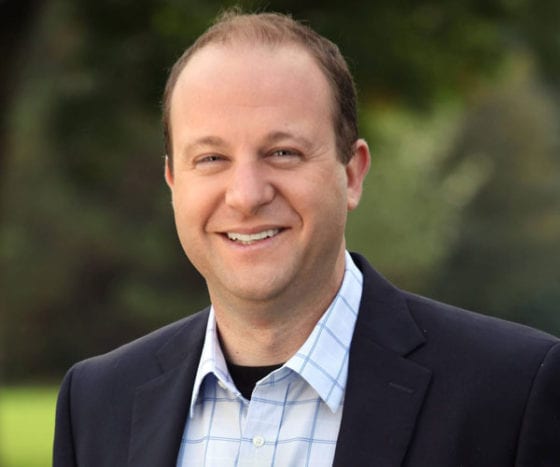 Last night, Rep. Jared Polis of Colorado came one step closer to becoming the first openly gay man to be elected governor in the United States.
Shortly after the polls closed, the Boulder native was declared the winner of the Democratic nomination for governor of Colorado with 44.7% of the vote. His nearest competitor, Cary Kennedy, garnered only 24.7% of the vote.
Come November, Polis will take on current Colorado State Treasurer Walker Stapleton in the governor's race. Current Gov. John Hickenlooper – who is term-limited.
A recent poll shows Polis leading Stapleton, a second cousin of George W. Bush and vocal supporter of Donald Trump, by 5 points.
One of the wealthiest members of Congress, Polis is said to be worth upwards of $400 million. In his 20s, he helped turn his family's Blue Mountain Arts greeting card business into an e-card retailer eventually selling the business for $780 million.
Elected in 2008, Polis is one of seven openly gay members of the 113th Congress and caucuses with the LGBT Equality Caucus. He campaigned for governor on a platform of universal healthcare, free pre-K education and robust renewable energy.
Polis has a long-term partner, Marlon Reis. In 2011, Polis became the first openly gay parent in Congress when they welcomed a son, Caspian. They also have a daughter, Cora.
While former New Jersey Gov. Jim McGreevey came out as gay during his time in office, Polis would be the first openly gay man to be elected to a governor's mansion.
Oregon Gov. Kate Brown became the first openly bisexual governor when she took office in 2015.