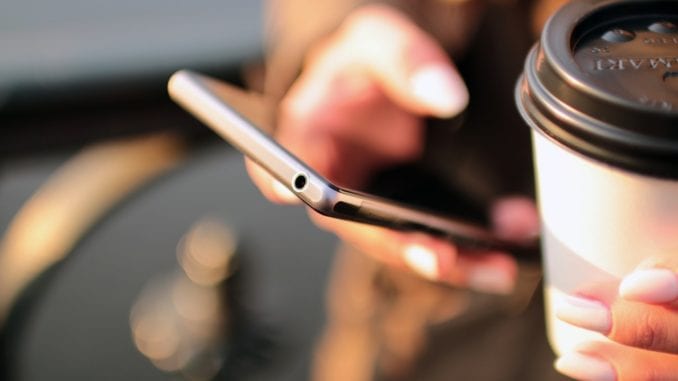 Why did the biggest mobile tech conference of the year have to cancel?
After the biggest names in the tech industry pulled out, the MWC organizers in Barcelona, Spain were forced to cancel the 2020 event. It's all due to the coronavirus. New mobile devices and technologies won't get the spotlight this year.
Mobile World Congress Officially Canceled
Here's a statement from the event organizers:
"With due regard to the safe and healthy environment in Barcelona and the host country today, the GSMA has cancelled MWC Barcelona 2020 because the global concern regarding the coronavirus outbreak, travel concern and other circumstances, make it impossible for the GSMA to hold the event."
The World Health Organization (WHO) has declared the outbreak to be a global health emergency. The coronavirus was first identified in Wuhan, China in December of 2019. It has since spread to 24 countries and killed at least 1,700 people. Symptoms are like that of a severe flu or pneumonia.
The Mobile World Congress is one of the biggest tech expos of the year. It was due to be held February 24th-27th. So, it comes as a bit of a shock for the entire expo to be canceled just a couple of weeks away from the big opening day.
New mobile phone models are debuted at the MWC. It's where media outlets and consumers get their first hands-on look at new products and services that will shape the entire industry. Yet, big companies like Sony, LG, Vodafone, and many others began gracefully bowing out this week.
CNN reports that there are 71,000 confirmed cases globally and a Chinese tourist died in France this week. The coronavirus has spiked fears of a global epidemic so its not unreasonable that so many tech companies are canceling their travel plans.
Expect Live Streams and YouTube Demos Galore
Most of the tech companies have opted for a different approach at reaching their consumer audience. Nokia announced in a press release that "rather than meeting customers and stakeholders in Barcelona, Nokia plans to go directly to customers with a series of "Nokia Live" events aimed at showcasing the industry-leading demos and launches scheduled for MWC."
Sony seems to have similar plans. They're going to debut their new flagship handset, the Xperia 2, via a YouTube video. The video will run at the same time as their showcase for MWC 2020. Yet, it's unknown whether this presentation technique will effectively launch new products.
What Other Technologies Will You Miss
The big talk from this years Mobile World Congress is 5G. All the major Android handset carriers were due to demonstrate their mastery over 5G phones. Although 5G officially launched in 2019, the speedy connectivity service is just now going mainstream.
So, the Mobile World Congress would have been an invaluable chance to debunk 5G myths, demonstrate 5G connectivity stats, and taut the proficiency of new 5G mobile devices like the Xperia 2. Samsung was all set to debut the Galaxy S11, Galaxy S20 handset and the Galaxy Fold 2 and Z Flip.
Broader Implications
The cancelation of the biggest mobile tech conference has far-reaching implications. This is the place where small mobile venders get to broker big deals. It's also where new products get to jump from design page to showroom floor.
The entire mobile industry could take a hit in terms of economic growth as a result of the coronavirus cancelation. This will leave companies scrambling for innovative ways to reach each other. Maybe they'll book time at smaller conference in upcoming months like Digifest in Toronto or the Workshop Summit in Brussels.
This event also draws thousands of people to Barcelona. The tourism and hospitality sector will notice a dip in revenue, as well.
Barcelona hotel bookings down 25% following cancellation of #MobileWorldCongress. Considering the size of the event and how it takes over the whole town, I'm surprised it's not more than that. https://t.co/ZbB41nQNSK

— Julie Rey-Gore (@JulieReyGore) February 17, 2020
However, there's also the possibility that gathering at big turnout expos is no longer safe or viable. If Sony, Amazon, Nokia and other tech giants manage their product rollouts without showing up in person, then maybe they won't have to attend any events in the near future.