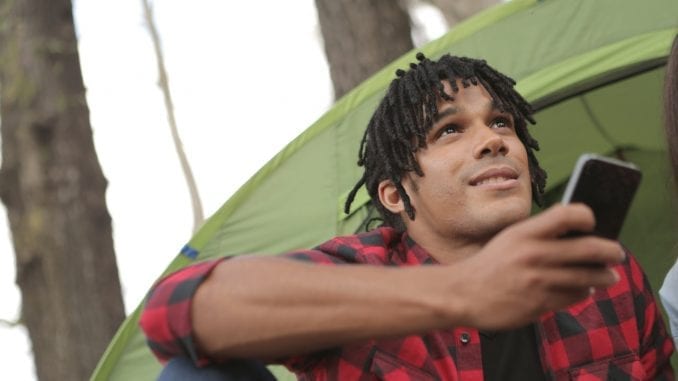 Dating Profiles That Work
Have you been struggling to get some traction on a dating app? Does your profile get views, but it doesn't convert into real dates? Then, maybe you need to make some adjustments to your dating profile.
Flirting on a dating app isn't like flirting in the outside world. There's a completely different set of norms and standards. The interface is different, so people interact with each other differently. Luckily, you can use some good old-fashioned psychology to get a next level edge.
The coronavirus certainly has caused a spike in online dating because singles can't mingle like they used to before the pandemic swept across the globe. In a survey about online dating during the pandemic it was found that 82% of respondents were turning to online dating while they quarantine in their homes.
Do You Want Help with Your Dating App Profile?
If you've been off the market for a while, it can seem a bit overwhelming. You might be wondering -Do you talk about your income? Do you post pictures of yourself with your shirt off? Do you try to set up a date right away?
These are great questions and plenty of guys are probably thinking the same exact same thing. So, that's why we put together this comprehensive guide to creating a winning profile on dating apps like Match, Tinder and OK Cupid.
These are some essential Dos and Donts of online dating. Some of these might not come as much of a surprise to you, but we tell you what works and why. This isn't simply us giving you advice. These techniques are backed up by scientific research and draw from expert experience.
Here at Men's Variety, we regularly help men find the level of intimacy that they're looking for in life.
So, let's dive right in.
The Most Important Tweak to Your Dating Profile
Here's a gamechanger right off the bat. Lots of men fill out their dating profile based on the attributes they want in a partner. They want someone who is caring, warm-hearted, sensual, into fitness, etc. etc.
Now, this information is valuable….but primarily just to you. It's not necessarily what you should put on your dating profile. Instead of highlighting all the values that you want from someone else, emphasize all the positive things that you bring to the equation.
Dating Pro Tip: When you list attributes that you want from someone else, you're actually disqualifying and limiting the pool of potential mates. Instead, cast a wider net based on the lure of YOUR attributes and then you can screen out whoever YOU don't want later.
You won't have to go around chasing if you just make this small tweak in your approach. You've got to think like a seller and not a buyer when it comes to dating apps. The hotties you want will come to you if they smell the sizzle.
Related: Women Gave Men Tips for Better Dating App Profiles
Areas to Cover on Your Dating Profile
Physical
Detail what you've got going for you physically. I'm not talking about your six pack abs. I'm talking about the fact that you're a giver in relationships and you aim to please in the bedroom. Talk about your fitness regimen. How often do you work out and what types of fitness routines do you like.
Mention the types of food you like to eat, whether you're a vegetarian or a meat-eater. Do you cook meals or do mostly take-away? You can insert something quirky or funny about your eating tastes here, too.
Lastly, describe what physical activities you like to do other than exercising or going to the gym. Think about the type of physical activities you could do with someone on a date. Do you like the outdoors, dancing, or driving fast cars? Keep in mind dating ideas with this section.
Mental
Next, highlight your mental attributes. What type of education did you receive and what accolades were you awarded? Don't just list credentials like you would with a career or job. State your educational background AND include what that means to you.
Talk about your job, but don't go into too much detail. Avoid mentioning how much you earn although some dating apps like OK Cupid actually have a whole category for just that. Instead, mention what industry or sector you work in.
Some dating apps do a questionnaire to probe your personality type. You should answer as few as possible. The reason – you want to keep your net wide and do the choosing yourself. Catch as many potential fish as you can and simply throw back the ones that you don't want.
If you answer too many questions, the dating app algorithm will narrow your search down to a small batch of hotties. You'll be left wondering why you're not getting matched up with more people. Well, that's because the dating app thinks you're super picky.
Here's an alternative to the dating app questionnaire. Offer your potential date a glimpse into your thought patterns with some powerful phrases. Think about all those quotes and meaningful sayings you see on social media.
Like this one:
"If you don't leave your past in the past, it will destroy your future. Live for what today has to offer, not what yesterday has taken away."

— Quotes About Life (@Quotes_Life) August 1, 2018
They're very effective and take up very little space. Give a couple of smart tidbits of Twitter wisdom that reveal the way you see the world around you and watch the cuties come running to find out more.
Are you ambitious? Do you like to work hard and play harder? This is where you sprinkle some of that mental magic. Put some hard-hitting, bite-sized sayings on your profile and they'll work way better for you than a dating questionnaire.
Spiritual
Believe it or not, this is the bread and butter of dating profiles. People respond to spiritual or kindred spirit connections even more than physical connections. This is the substance of your dating profile because it contains some real dealbreakers.
Whatever your spiritual or religious beliefs are, you should reveal it on your dating profile. State it with pride and don't make any apologies or disclaimers about it. "I'm Christian, but I'm…"
No, no, none of that. Put a positive spin on whatever your spiritual or religious persuasion might be. Afterall, you probably want someone who feels the same way that you do about spiritual matters. I think you'd hate to be a free-spirited worshipper of Mother Nature and wind up dating a hardcore atheist who believes in dominating the natural world. (Hey, whatever floats your boat.)
Related: 8 Dating Apps to Help Your Next Relationship Search
What Type of Photos Should You Put on Your Dating Profile?
I love to talk about photos on dating apps because it's the one aspect that most single guys get wrong. It's important to note that photos on dating apps are all about implication. That means that this frozen moment in time conveys a certain message.
Better stated – it implies certain information about you. So, before you post pictures on a dating profile, think about what is implied by your photo. Don't think too much about how you look in the photo. Think about what this photo implies about you.
Lots of guys lead with a photo of themselves posing with their shirt off, all sweaty and hot. That's not a good move. You might have a great body, but that's not going to get you very far on a dating app.
Well, there's dating apps for that, like Tinder and Grindr, but let's consider for a moment that you want a meaningful relationship. So, save that hot body for just a moment. Plus, your physical appearance can be implied in other ways.
A survey conducted by dating.com found that men who pose shirtless in their dating profile photo receive 25% fewer matches and 79% of women said that they wouldn't consider dating a man with a shirtless selfie on his profile.
So, keep your shirt on.
Here are some ideas on what types of photos work for guys on dating apps.
The Confidence Photo
A leading photo that showcases your sense of style and smile is a winning choice. It should be from the waist or chest up with good focus and lighting. Look at the photo from an outside perspective (if you can) and try to see if you convey an air of confidence.
Do you look confident? Great, now what appears to be the source of your confidence? That's very important. You should look self-confident and content. Although you're on a dating app looking for love, your lead photo should imply that you don't need anyone or anything to complete you.
For a point of reference, here is a photo that I could use for dating apps.
The Candid Sense of Humor Photo
Now, you might want to include a photo that shows your fantastic sense of humor. Don't have a sense of humor? Well, that's alright. All you've got to do is imply a fun time in a single frame of photography. Easy, right?
Well, no. This is the hardest one to get right. You should go for something like this:
You might already have a candid pic of yourself laughing. It can be grainy or a bit blurred. That's alright because this photo is supposed to look natural, as if someone caught you at the perfect moment while you were having the time of your life.
If you don't have one already, don't take a selfie of yourself laughing. It will backfire terribly if your crush thinks you fixed this photo. You can have a friend help you with this one. Don't look directly at the camera and try to catch a moment of laughter.
The Social Construct Photo
Lastly, you should include a photo of yourself in relation to other people. This is a tricky one because you don't want to post a photo of yourself that also has guys that are way hotter than you. Your crush will sub-consciously overlook you and keep searching.
Now, this will most likely be a manufactured photo, one in which you purposely assume a dominant position over other people. That might sound terrible, but it's backed up by scientific research. If you want a hookup, then post an imposing, masculine photo.
The University of Michigan published a study from 2011 that found a correlation between perceived attractiveness and dominant images of men. You appear more desirable to women who want a short term, hot and heavy hookup when seen in a dominant position with a group of people, especially other men.
Luckily, there is an easy way to manufacture this type of image without being a total douchebag. So, put together a photo that shows you in a positive, leadership position. Just take a picture with a younger relative like a nephew or cousin, you know, someone who naturally looks up to you.
Or you could dig through some old wedding photos and you might find the right snapshot to achieve this same effect. You might have a pic of you and the guys, and it just so happens that in this image you're the focal point of the group.
Here is an example:
I love this image because you can caption it with something like "Getting my boy ready for his big day, knowing that he'll do the same for me soon."
This pic alone would get you plenty of interested winks, nods, and messages.
How to Send A Message to Your Crush
Letting prospects find you on a dating profile is a viable approach, but it is a bit too passive for some people. If you're more of the hunter type, then jump in those DMs and take your chances. If you want to increase your chances of getting favorable responses, then consider these Dos and Donts of messaging on a dating app.
Don't mention physical attributes in your message. Obviously, you find that person attractive – you've messaged them on a dating app. So, don't belabor how much you like their smoking hot body parts.
Don't just make statements. Ask open-ended questions that invite your crush to respond. Pick an aspect of their profile that you liked and ask them for more information or a point of clarity.
Do answer messages promptly. If you're lucky enough to get a response, then try to bat it back as soon as you can. People have short attention spans these days, so master the moment and send back timely responses.
Do move on if you don't get an enthusiastic response. It's okay if you get ghosted because you're going to find someone who wants to spend time getting to know you eventually. So, if your crush isn't responding, just lean to the right and look right over their shoulder for your next prospect.
Dating Pro Tip: Don't get mad if you don't get a response. Consider this – a scientific study published in Science Advances from 2018 found that one popular single girl from New York received over 1500 messages in a single month. So, circle back around once, but never keep circling like a vulture.
Converting a Dating App Flirt into a Real-World Relationship
Now that you've got someone's attention and you're starting to exchange messages, it's time to convert those flirty texts into real-world encounters. Some guys never even get to this step and that's part of the frustration in using dating apps in the first place.
You put all that effort into creating a profile. You jump through all the algorithmic hoops only to get a ghost town in your inbox. It's frustrating. Most guys strike out after a few months, but you can easily gamify this whole process and get lots of messages.
If you've been paying attention to this guide on creating a dating profile that works, then you're bound to get to this crucial step – hotties who want to know more about you and hook up in the real world.
So, how do you maximize this situation?
You can't stay in your crush's inbox forever. Here's what you do. Start looking around that person's profile for activities that they like. They might have something in the captions of their photos or some description of the types of dates they like to go on.
Now, ask them if they're still into that thing you saw on their profile. For example – "I saw you hitting the dance floor in one of your photos. Still got your dancing shoes or did you retire?" It's a witty, playful little jab that should get a smile on the other end of that message.
Dating Pro Tip: Challenge them a bit. Dating is all about the push/pull of relating to another person. So, don't ever let it get boring. When you message them about a date, make it a dare or a challenge to ignite some romantic tension.
Try this technique until you get a favorable response and then suggest that the two of you go out and do that thing together. Be crystal clear about the circumstances of the date. Don't be ambiguous about your intentions or the plans of the date.
You're going to meet at this place, at this time, on this day. Don't leave any wiggle room or seem wishy-washy about your eagerness to meet them. You want to get this thing rolling and you don't want to play games.
All you have to do after that is show up clean and crispy. Don't overdo anything. Subtlety is supreme on first dates. Don't dress too flashy. Don't say too much. Just listen, be a gentleman, and keep the conversation light and airy.
For more help with that first date check out this post:
Related: How to Make-Small Talk with Someone You Like
Wrapping it Up
It's no knock on your game to seek help with your online dating profile. There's an art to creating one that really works, and by art I don't mean tattoos. Although, being sexy will get you far. It's just that most people aren't Instagram models and you'll have to rely on your wits to get a date.
In fact, that's the best thing you've got going for you – charm, charisma, chemistry. These are the qualities that make for lasting connections and this guide should help you highlight those aspects of your own personality.
So, remember not to lead with what you want from a potential date. Instead, think like a salesman and showcase your best attributes. Tell the dating world what you bring to the table and let everybody in the door to see the goods.
Don't put a lot of disclaimers on your profile. You can always be picky later. You're the hot item. Just let that steak sizzle and watch 'em come to the kitchen for a taste.
Remember to think – mind, body, and soul. Emphasize some of your best qualities in each of those categories. Don't go for the obvious shirtless, hot body stuff. You've got way more to offer than that, so make sure that your photos demonstrate confidence. That's the important factor.
When you send out messages to your crush, avoid simple statements and remarks about their physical appearance. Of course, you think they're hot, but what else do you think? Did you read their profile? Was there something about it that stood out to you? Talk about that.
Now, when it's time to get out of the inbox and start hooking up for real, don't be wishy-washy. If you want it; you want it. Don't be vague about your intentions. Come on strong, confident and a bit playful.
When you make a date, try to keep it. Be casual, laid back and clean. That's about all you have to do to progress things to the next level. Your crush has pretty much already chosen you, so avoid doing or saying anything on the first date that disqualifies you from that decision.
Now, get out there, boys. Tweak your dating profile and keep this guide handy in case you need it for further review. If you're looking for more relationship tips, the MV site is full of great posts. Just click the button for Relationships and have a look around.
Good luck, friends.