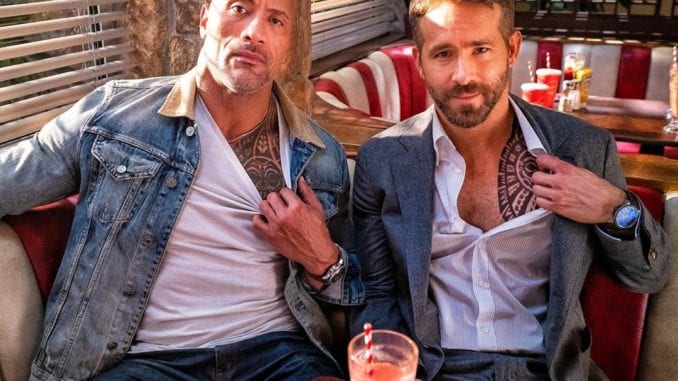 Celebrity Tattoos
We've got two stories concerning celebrities and tattoos. The first is one of controversy and the second is one of simple and harmless fun.
Drake Insults Beatles Fans
First, we have hip hop and R&B star Drake. While the rapper and singer has become an international sensation who rocks the music world whenever he drops a single or album, he may have just upset the music world in the wrong way.
The "In My Feelings" artist has got Beatles fans feeling something heavy after he got a new tattoo on his arm. But what exactly set them off on Twitter? The fact that now and forever, Paul, John, George, and Ringo will be walking across Drake's forearm.
Drake recently overtook the Beatles' number two spot for the most Top 10 Billboard Hot 100 singles ever (behind Madonna). Apparently, Drake felt the moment was significant enough to mark it on his body and some say it's a sort of diss. Because, you see, not only are the members of the Beatles walking on Abbey Road, but Drake is standing in front of them waving.
Drake has a tattoo of himself in front of the Beatles on his arm. "I got more slaps than the Beatles…" pic.twitter.com/krzzFSF2Mj

— Word On Road (@WordOnRd) August 9, 2019
For people who've stayed up on Drake, they'll know that this a goal the Canadian-born artist has had for a while now. In the 2018 Meek Mill's song featuring Drake called "Going Bad," Drake included a line going, "I got more slaps than The Beatles."
Unfortunately for him, many twitter users remembered that line after seeing Drake's new tattoo. And many think Drake and his tattoo are disrespecting the music legends that came before him.
I love drake but that's so tacky and cocky lmfao it's not that deep

— 𝘔𝘪𝘤𝘩𝘢𝘦𝘭𝘭𝘢 (@1997michaella) August 9, 2019
— molokococoa (@molokococoa) August 9, 2019
https://twitter.com/naderthemustafa/status/1160582826464632839?ref_src=twsrc%5Etfw%7Ctwcamp%5Etweetembed%7Ctwterm%5E1160582826464632839&ref_url=https%3A%2F%2Fwww.menshealth.com%2Fentertainment%2Fa28675359%2Fdrake-beatles-tattoo%2F
does drake not understand that the Beatles LEGIT had no social media and still did what they did? do you know how hard it was to break through back then and gain international recognition. Annoying ass https://t.co/QjpvNN4oFY

— tal (@fleetwoodsugar) August 11, 2019
But is it really a diss? Perhaps, Drake is waving hello at the musicians in an act of peace and respect. Perhaps Drake is saying he has caught up to the music legends who revolutionized the pop genre and became international stars before social media connected the world. Who's to know, as Drake hasn't addressed the online controversy. And honestly, he probably won't anytime soon.
Related: Dwayne Johnson's The Highest-Paid Actor In The World
The Rock Twins With Ryan Reynolds
Warning: Spoilers for Hobbs and Shaw below.
Drama concerning Drake isn't the only tattoo topic going on today. Another one concerns Black Adam and Deadpool sharing similar tattoos.
Dwayne Johnson is currently celebrating the end of the second weekend for his new movie Hobbs and Shaw. If you already saw the Fast & Furious spinoff, you'll know that a certain Detective Pikachu star showed up for a cameo in the film. Ryan Reynolds surprised audiences with an uncredited cameo as CIA operative Locke, who has a major friend crush on Hobbs. In fact, Locke admires Hobbs so much that he pulls his shirt open to reveal a similar tattoo to Hobbs' (or rather, Johnson's).
Now that the movie has been out for a week and some days, Johnson and Reynolds are spilling the beans on Instagram. Both men shared behind-the-scenes photos from filming the scene. Johnson also shared his thoughts on the team up and moment.
"I've known this brilliant SOB for years and we jumped at the opportunity to mash up our tequila and gin chemistry to deliver some magic for the audience," he said, referring to Reynolds' status as a gin entrepreneur. "Thanks RR for helping make our lil' spin-off movie, the #1 movie in the world. Fans love it, so we've done our job, brother."
While Johnson's caption was more heartfelt, Reynolds stuck to his comedic roots with a much simpler post.
"I can only imagine how upset I was to discover this," he wrote.
But this tattoo twinning moment won't be the last of Johnson and Reynolds. The two are set to appear together again for the Netflix movie Red Notice (which will also star Gal Gadot). The three actors will play "the greatest and most sophisticated art thieves the world has even known." We look forward to seeing it on June 11, 2020.