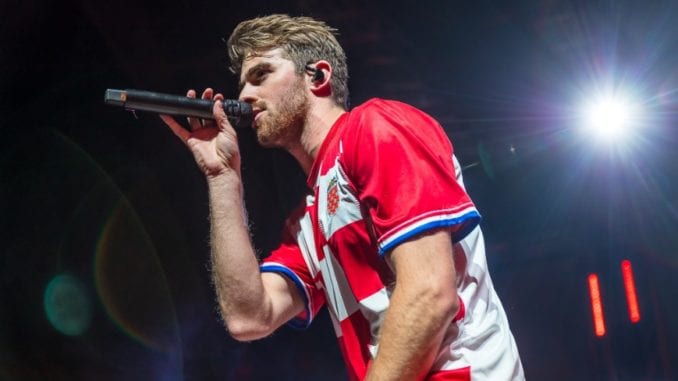 Quick Facts on Andrew Taggart
Are you a fan of Andrew "Drew" Taggart of the Chainsmokers? Do you like the music he writes? Have you seen pictures of him on social media and wondering who he is?
If the answer is yes, you've come to the right place. This post is all about the man who writes the music you've come to love. He's also a vocalist in the band and plays the guitar.
As an aside, The Chainsmokers are known for many songs but probably best known for the tunes "Closer", "Don't Let Me Down", and "Roses". The group has won a Grammy and Two American Music Awards!
But if you think all Drew has done is write for the band, think again. It turns out that his work has been part of several popular television shows and a movie. Check out is IMDb credits.
What follows are seven facts on Drew Taggart that might surprise you. As part of this post, I've included some demographic information to give you a flavor of the man.
Are you ready? Let's jump right in!
POP FILE DREW TAGGART
Birthday: December 31, 1989, in Portland, Maine
Height: 5'7
Eye Color: Deep blue
Zodiac Sign: Capricorn Man
Nickname: Drew – birth name Andrew
1. Talent came out early
At the age of five, Drew asked his parents for a drum set because he was attracted to the rhythm. When he turned twelve, he started taking drumming lessons.
2. Studied music in Argentina
As Drew grew older, his musical interests blossomed. When he was 15 years old, he spent a school semester in Buenos Aires, Argentina. There, Drew developed a passion for electronica music and dance. Just so you know, he graduated from Freeport High School in 2008.
3. College educated
Drew is one smart guy. He earned a bachelor's degree in music and entertainment industries from Syracuse University. While in college, he also took courses in business.
And did you know that while he Drew was earning his degree, he received his inspiration to write the hit "Closer"? It's true. Check it out on Syracuse.com
4. Wrote a viral parody single
You've no doubt heard of #Selfie; The tune was released on January 29, 2014. The song was about a narcissistic female club chick doing a monologue while snapping selfies. It was this parody that helped to put him – and The Chainsmokers, in the public eye. Check it out here.
5. Not afraid to show his bod
If you've seen pictures of Drew, you already know the dude works out … a lot. In an interview with Men's Journal, the star revealed that he tries to get to the gym as much as possible. When he's on the road and can't hit the gym, he uses his hotel room to squeeze out 100 pushups and 100 crunches.
He's not afraid to show his body. It's the topic of much conversation on Twitter.
6. Eats super healthy
In the interview with Men's Journal, Drew revealed that his mom is super health conscious and imparted the concept of healthy eating on Drew at a young age.
In fact, he grew up eating organic. To this day, he tries to eat nutritious meals regularly. But that doesn't mean he's a health food nut (see picture below).
7. History of dating women
A lot of people want to know who Drew has dated. According to published reports, he's currently dating model Meredith Mickelson.
Before this relationship, he had been dating Haley Rowe Apparently, the two split in 2017 per US Magazine).
Wrap Up
Drew Taggart is a gifted entertainer that has a large social media presence. Be sure to check out his Instagram account and hit up his Twitter.
We'll be keeping our eye on him in the future and hope you will, too!
Related
7 facts on actor Dustin Milligan
10 quick facts on Beau Mirchoff