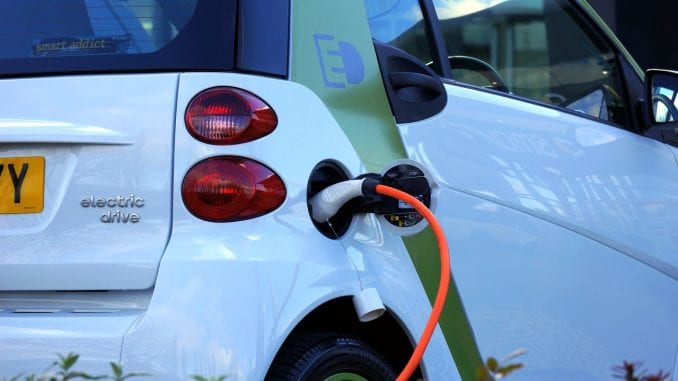 ELECTRIC VEHICLES – A Closer Look
From sedans to pick-up trucks, automakers are rolling out new hybrids and plug-in electric vehicles. In the coming years, cities and states will be expected to meet the explosive demand for public charging stations, but are they really ready?
According to February 2021 market data from Statista, there were 40,582 public charging stations in the United States. The total number of outlets currently sits at just under 100,000. By comparison, China has double that number.
I've been in the market for an electric vehicle this year and I've visited several dealerships. Salesmen are keen to point out that the future of automotive travel is all about electric vehicles. Yet, I can't help but wonder how my city and state plan on enabling this grandiose vision. The nearest public DC charging station to my house is about a mile away. It's always occupied, and the next charging station is a further two miles away. It only has two charging ports which begs the question –
Where Can You Charge Your Electric Vehicle?
American cities and highways will likely see more electric recharging stations in the near future. However, will there be enough supply to service the demand? Electrify America is a part of Volkswagen and they currently have about 600 DC fast charging stations in the United States. Electrify America has pledged to blanket 47 states with electric charging stations by the year 2022.
That should raise eyebrows considering the sheer scope and cost of such an endeavor. Plus, rapid manufacturing and infrastructure growth isn't exactly an American strength anymore. This claim might've been more believable coming from Dubai, South Korea, Singapore, or China.
In a press statement, Electrify America CEO and president Giovanni Palazzo said "With our rapid station deployment, we are on track to have 800 charging stations with about 3,500 chargers open or under development by the end of this year – delivering on our commitment to make EV driving easier and more accessible."
"We're proud to be on the forefront of expanding the nation's EV charging infrastructure and are excited to see our continued growth, as we help meet EV demand and climate priorities set by the Administration."
When I went out shopping for a new vehicle, I took a long look at the Tesla electric vehicles. The Tesla Model S has a driving range of about 400 miles. With DC fast charging, you can recoup about 200 miles of driving range in 15 minutes.
Related: Electric Car Speed Battle – Tesla Model S vs. Porsche Taycan
Charging an electric vehicle isn't nearly as fast as filling up a gas tank with gasoline. Even with DC fast charging, you're likely to spend 15 to 20 minutes recharging your vehicle. It takes about five minutes to fill up your gas tank.
Charging stations will need to think about what to do with all that downtime. Are motorists going to twiddle their thumbs while they wait for an available charger? Will people have access to entertainment or information at the station? For charging stations to truly work for the American public, then there has to be some consideration into these aspects of the user experience.
Pledges for All Electric Vehicles from Automakers
Automakers are releasing a ton of new electric vehicles. Mercedes-Benz, Audi, Chevrolet, you name it. Every automaker is making headlines with their latest electric vehicles. So, if you want to drive a plug-in electric vehicle these days, Tesla isn't the only game in town. The market for EVs is finally getting competitive and that means prices are coming down.
Honda projects that 40% of its sales by the year 2030 will come from electric and hybrid vehicles. They've also made public their plans to go full electric by the year 2040. That seems like a more realistic assessment of the current market. Honda is expected to invest a total of $46.3 billion USD in R&D initiatives regarding electrification over the next six years.
The Ford Motor Company has put its money where its mouth is when it comes to electric vehicles. They recently announced a 185 million dollar on an engineering lab that will work on developing new electric battery technology. Ford also invested $29 billion dollars into creating an EV battery manufacturing facility in Michigan.
Honda and Ford seem like the adults in the room. Meanwhile, other automakers are stumbling over themselves to make public statements about how soon they'll start phasing out their ICE vehicles and go full-on electric. Maserati launched its first electric vehicle this year and already the luxury automaker has pledged to make its entire vehicle line-up electric by 2025. Bentley will work on hybrids and EVs exclusively after 2026.
Is Your City or State Ready for Electrified Transportation?
Washington became the first state to officially ban the sale of internal combustion engine (ICE) vehicles. Legislators passed the Clean Cars 2030 initiative in April 2021. This amendment bans the sale of new gasoline vehicles by the year 2030.
The amendment is attached to a more comprehensive bill that requires utility companies to provide more charging stations for electric vehicles. Massachusetts and California have similar bills taking effect by the year 2035. California leads the nation in electric vehicles. The state of California has the most EV sales and the most public charging outlets.
However, imagine that you're on a long summer road trip and happen to take a wrong turn. What if your vehicle crosses into a WiFi deadzone and you have no idea where your nearest charging station is located? You pull into a hole-in-the-wall gas station and ask for a DC fast charging port and the attendant looks at you like you just landed from another planet.
That's the problem with electrified transportation. The recharging stations are few and far between, yet automakers and politicians are pushing for EVs at a rapid pace. This might be a classic case of the automotive industry putting the cart before the horse. What happens when every garage and driveway in America has at least one EV, but nowhere to charge them?
So, that's why I decided to hold off on buying a plug-in EV. Although automakers are trying to out do one another with their bold statements, I looked at Honda and Ford for a more reasonable estimate. Honda aims to go fully electric by 2040. That will give cities and states more than enough time to create the necessary infrastructure to support a fully electric motor pool.
Related: Urban Travel is About to Get Futuristic
You might be in the market for a new vehicle, too. Don't let a slick salesman convince you that the electric future is right around the corner. We've still got a long way to go.