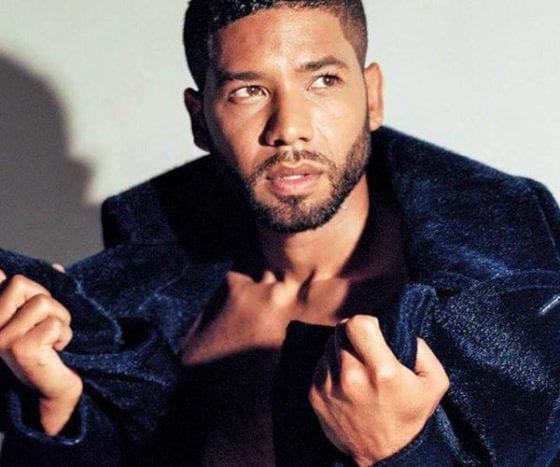 Entertainment website ThatGrapeJuice is reporting that Empire star Jussie Smollett has been the victim of an apparent hate crime early Tuesday morning.
The out actor first received a threat through the mail of cut-out letters which read, "You will die black fag."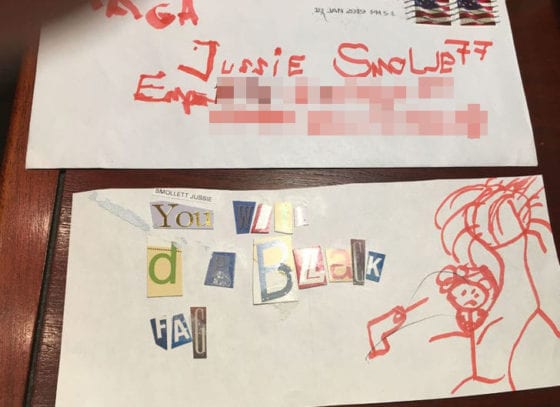 Then, around 2 AM this morning, he was attacked on the street by two men wearing ski masks who approached him "yelling out racial and homophobic slurs towards him," according to an official statement by Chicago Police Department.
During the assault, the assailants "began to batter the victim with their hands about the face and poured an unknown chemical substance on the victim."
At some point during the assault, the attackers put a noose around Smollett's neck.
TMZ is reporting that as the assailants ran off they yelled, "This is MAGA country."
The 35-year-old actor was admitted to Northwestern Memorial Hospital following the attack, according to TMZ. He's reported in good condition.
The Chicago Police are investigating the assault and battery as a possible hate crime.
Smollett came out in 2015 during an interview with Ellen DeGeneres.