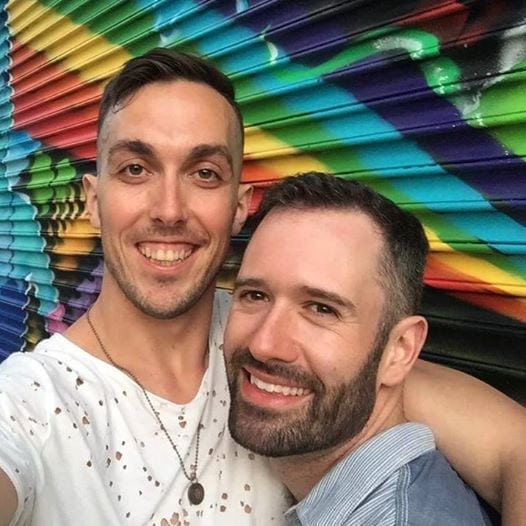 PFLAG Canada cancels future events at the park
Imagine going to a theme park with your partner for a designated "gay days" and giving him a hug in excitement as you wait for a ride. Now imagine being told by park staff and told to stop holding one another because the it's a "family park".
Sadly, this very thing appears to have happened to a gay couple in Canada.
According to an article on Gay Star News:
"Gay Day, a popular family day for LGBTI community at Canada's Wonderland park in Ontario, is cancelled after a park employee told a same-sex couple to stop hugging.
PFLAG Canada has said it was 'disappointing' they could no longer hold the event there as the park's management was unwilling to commit to sensitivity training for staff.
Last month, Barrett Morrison and partner Brandon Hamilton went to the park for Gay Day.
When the couple hugged as they were waiting for the Lazy River ride, they were approached by a park staff. The employee told them to stop touching 'because this is a family park' and they should 'monitor their behavior', according to Morrison.
'After eight years of holding our event, Gay Day, at Canada's Wonderland, we are saddened to inform you that PFLAG Canada will no longer hold our event at the theme park,' PFLAG Canada said.
'After an incident last month at our annual Gay Day, we have come to the decision that this year will be our last. Gay Day is meant to be a day for our LGBTQ family and friends to feel accepted and included. "
The PFLAG statement went on to state:
'PFLAG Canada is very disappointed and appalled that this couple were made to feel unwelcome and unsafe at our event on a day that was supposed to be a celebration of who they are.
'We are also disappointed in the response received by Canada's Wonderland, who ignored our offer to come in and provide diversity training to the staff at Wonderland.'
The Canadian Wonderland "defended the no-hugging request as an 'isolated incident' and that all 4,000 park employees receive 'human rights training'."
More reporting on this from Gay Star News:
"When the park's general manager Norm Pirtovshek apologized to Morrison and Hamilton, PFLAG claimed they tried to contact him once again about further sensitivity training for the LGBTI community – but he apparently never responded.
'We had been contemplating as we didn't hear back from him. Our board discussed it and we came to a decision that if we didn't hear back from him favorably we would not move forward with Gay Day,' she told The Star.
'We can't offer a safe space, so how can we continue?"
h/t Gay Star News. Photo Credit: Facebook and Wonderland