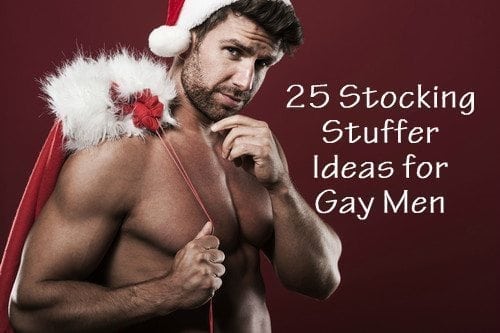 Gifts for gay men that guys love!
Need some gifts for gay men? Trying to buy a unique present for a friend of same sex couple? Have a boyfriend that's hard to shop for? If the answer is yes – you've come to the right place!
Here at the blog, several of us know what it's like to holiday shop for gay men. Each holiday season, we're regularly bombarded with questions from readers like: "What should I buy someone gay?" and "Do you have any gift ideas for gay couples?"
In fact, these types of questions are the very thing that served as the inspiration for this post.
Present Ideas for Gay Men and Couples
Want to know a secret? Gay men (including gay couples) are just like everyone else when it comes to holiday presents. They prefer items that are unique but also practical.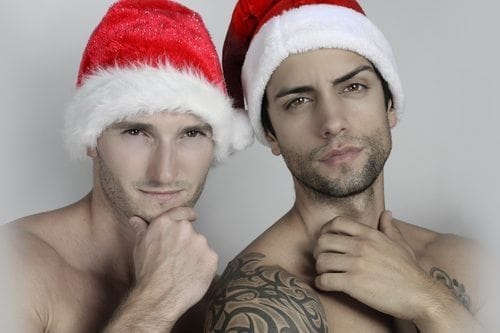 How do we know this?
Well, for starters we're gay so we think we have a fairly good idea of what men want. But just to make sure, we decided to informally ask over 100 gay guys on Facebook what they'd like as something practical.
As you can imagine, the responses varied!
After sifting through the data, we boiled down the top picks to a comprehensive list of 25. Some of the suggestions below are funny. Others are unique. All have high utility.
Quick Tips for When Buying for Gay Men
When searching for gift ideas for a single guy or queer couple, it's important to keep the following in mind:
Always buy practical presents
Avoid "gag gifts" that have no utility
If they are married/partnered, always buy for two
If they have a pet dog or cat, don't forget the fur baby
Buy early and avoid the holiday rush
Everything you see here is designed to fit most budgets. We've provided links to Amazon to make shopping simpler. Don't wait until the last minute – otherwise your choices will be greatly limited.
Are you ready to check out our holiday stocking stuffers for gay men? Let's jump right in!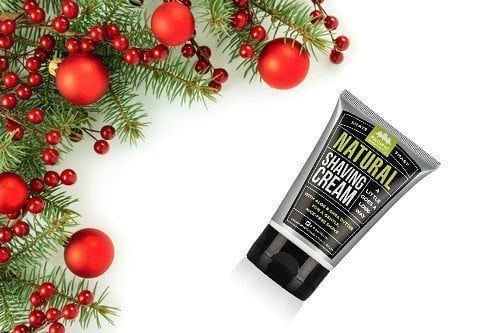 1. Men's Shaving Cream
If there's one thing for certain – gay men care about their faces. That's why buying him a high quality shaving cream is a great choice. One idea to consider is Pacific Shaving Company's Natural Shave Cream. It's light weight, non comedogenic and fits well in a stocking!
Click: Natural Shave Cream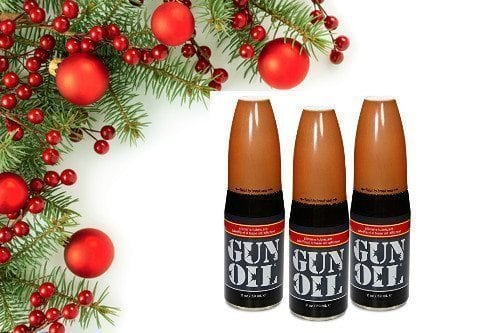 2. Silicone Lubricant
We told you the items listed here would be practical. If you buy your gay friend, boyfriend or couple a bottle of Gun Oil Lube, you can rest assured it will be used. What gay man can't use something that helps to create hours of pleasure? We won't belabor the point except to say Santa told us lube is an awesome thing to give!
Click: Silicone Personal Lube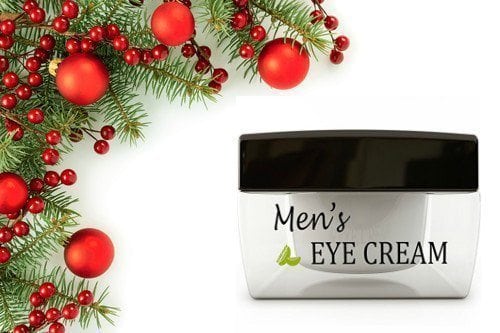 3. Men's Eye Cream
Not to be stereotypical but gay men are keenly aware of their appearance. That's why buying something practical on this front makes sense. A really nice thing you can get him is Honey Dew's Natural Eye Cream for Men. We like this one because it helps to remove puffiness and bags from under the eyes. What's more, it's a high quality facial product that's reasonably priced.
Click: Natural Eye Cream for Men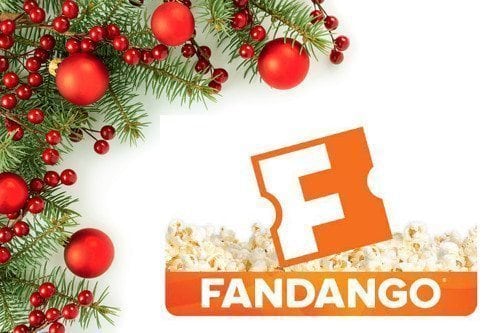 4. Movie Tickets
Regardless if the gay man you are shopping for is single or partnered, you'll be making a smart choice by picking up the gift of movies. Our Facebook fans told us this is an excellent choice and we have to agree. Fandango offers different gift card amounts, like, $25.00, $50.00 and more. Talk about something he'll actually use!
Click: Movie Tickets Gift Card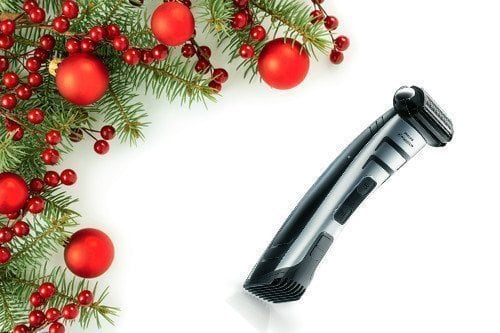 5. Body Groomer
Believe it or not, it was gay men who pretty much invented the entire "manscaping" thing. Interestingly enough, a lot of guys don't have the proper tools for trimming and shaping. If you are looking for the ultimate in gay gifts, why not pick up a Norelco Body Groomer? It has tons of different uses and adjusts to fit specific needs! FYI: Highly rated by fans. Also great for older men who are trying to minimize they grays.
Click: Body Groomer for Men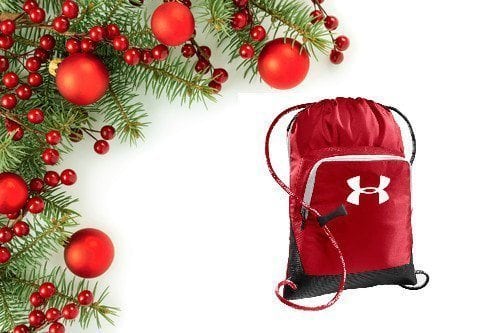 6. Sack Pack
Here's another excellent, practical idea for the gay man in your life – a gym sack! No, not all gay men workout but many of us do. We have to keep our manly bubble buts, right? That's why getting a sack pack make sense. Underarmour makes a terrific sack that's durable and built to last. We have one and use it as an all-around man bag.
Click: Sack Pack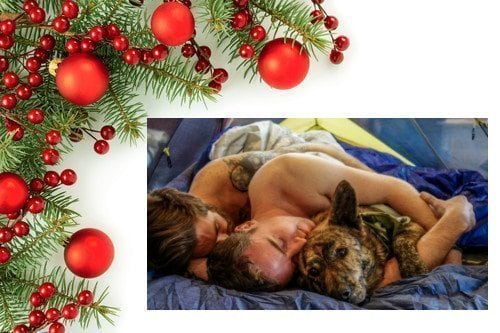 7. Pet Toys and Supplies
Need a gift for a gay guy that has a pet? Does he also happen to have a boyfriend? Why not buy something that will be greatly appreciated. Amazon has a great selection of items for dogs and cats (and other animals). People always forget pets when it comes to the holidays. This is particularly true for gay couples who have fur babies. Cute pick that will be remembered.
Click: Pet toys and supplies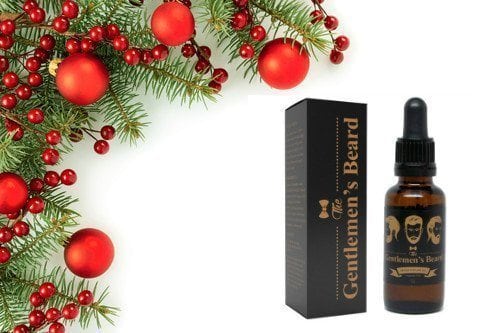 8. Beard Oil
In case you haven't noticed, beards are back big time! If your friend is gay and has a beard, there's a good chance he's taking time to groom it. That's why we loved hearing beard oil was a highly desired item – particularly from wolves! One of the best brands you can get that's not too hard on the pocket book is Gentlemen's Beard Oil.
Just a few drops is all he'll need to preserve his whiskers. If you have a boyfriend and he sports facial hair, this is a great choice!
Click: Beard Oil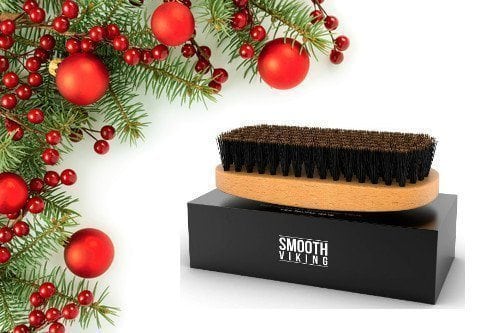 9. Beard Brush
If you are getting him beard oil, you might as well snag a beard brush. Here's the thing – beard brushes help with facial hair grooming by forcing stray hairs to behave (when used with oil). A smart choice for the gay guy in your life is the complete beard brush and comb kit by Respol.
Click: Beard brush kit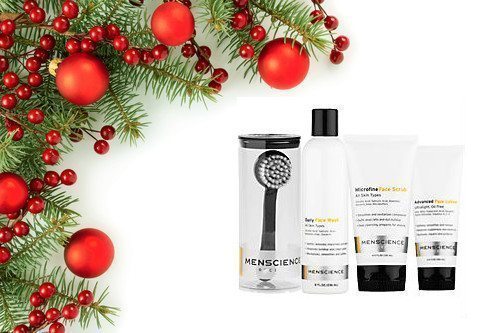 10. Daily Face Kit
If you are looking for something a gay man will love, one of your best bets is picking him up the Daily Face Kit from the grooming experts at Menscience. Inside the box, he'll get a high quality facial exfoliating scrub, facial cleanser, advanced moisturizer and a face buffing brush. Highly recommended for dry, oily or sensitive skin types. This particular gift truly has a high degree of utility!
Click: Daily Face Kit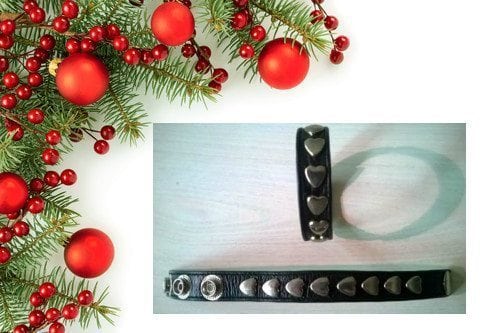 11. Pleasure Ring
Got a gay boyfriend? Trying to heat up your love life? If the answer is yes, you should give your man a hint buy picking up a few pleasure rings! We've written extensively on how to use these in the past. What's nice about this stocking stuffer idea is that it's the gift that keeps on giving – for both of you!
Click: Leather Pleasure Ring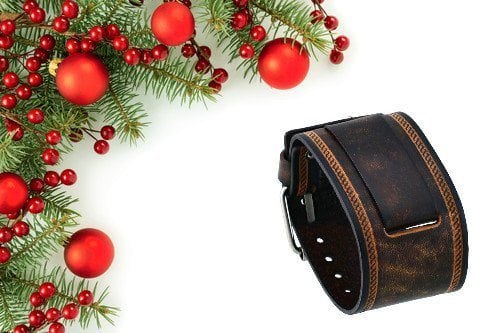 12. Leather Wrist Band
A fun, practical idea for gay men is a leather wrist band. And the guy you are buying for doesn't have to be into kinky fun to wear it! These are super cute gifts that are perfect to help compliment his entire look. They come in a variety of colors and sizes.
Click: Men's Leather Bracelet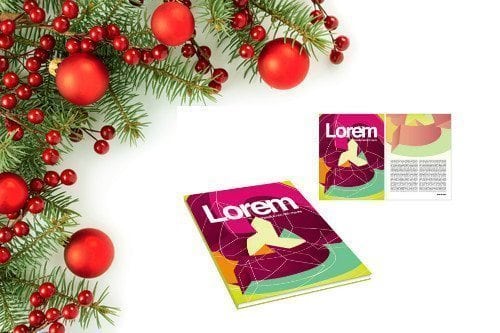 13. Erotic Books
As a tribe, gay men love to read – particularly gay themed stories. If you have a friend who needs to add some spice to his life, encouraging him to read a hot, steamy book might be just what Santa ordered. Plus, you'll be helping to support gay writers. Many books are downloadable directly to a reading app or a Kindle. What's nice about these kinds of books are the hours of fun and enjoyment they provide. It really is a nice thing to give the gay dude in your life.
Click: Gay stories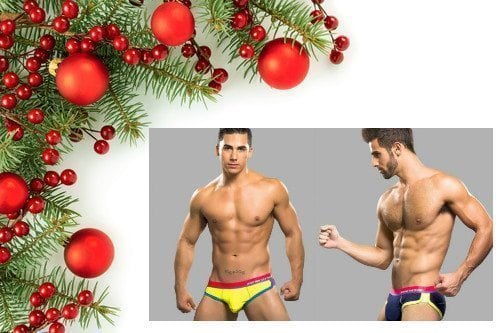 14. Men's Underwear
If you know his size, getting him a pair of cute underwear might not be a bad idea. You can choose from men's sexy mesh underwear or go with something more traditional, like boxers and briefs. If you are not sure what kind to get that gay man as a holiday item, you can't go wrong with Pump Underwear. That's because they are stylish and loved by gay men everywhere.
Click: Underwear for gay men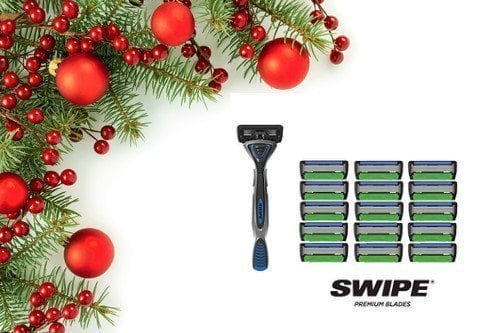 15. Razors
Chances are, the gay man or couple you are buying for goes through a healthy clip of razors. If you are looking for a practical gift that you know will be used, a highly recommended stocking stuffer was men's razors. A super high quality one to consider is the six blade shaving kit (with razor) from Swipe. He'll thank you for stuffing his sock with this one!
Click: Shaving kit with razor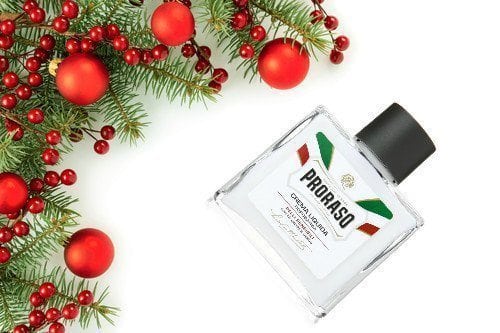 16. After Shave Balm
This one works great as a singular present or as something that can be combined with the razor kit. Proraso makes a fantastic aftershave balm designed to reduce redness and bumps. Goes on super smooth and keeps his face moisturized. Another highly rated pick by gay men we talked to. Price isn't bad either!  Looking for some something to go with the balm? We've got 15 of the best men's perfumes and colognes men love so be sure to check it out!
Click: Aftershave balm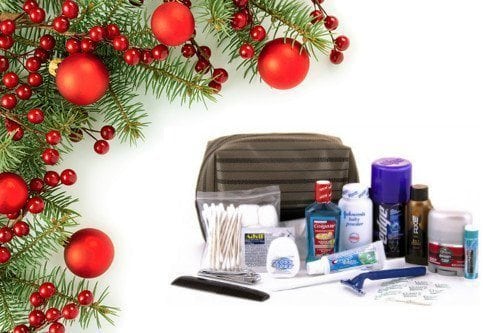 17. Travel Kit with Supplies
Many gay men love to travel. Perhaps that's why we like to write about vacationing on the blog. If the gay man or couple you know is part of the jet set club, why not offer something awesome you know will be used? A wonderful choice is Kit International's travel kit. Not only does it act as a bag for grooming supplies, it actually has the gear in it. We're talking everything from mouthwash to shaving cream. Santa told us this is a favorite!
Click: Men's travel kit with supplies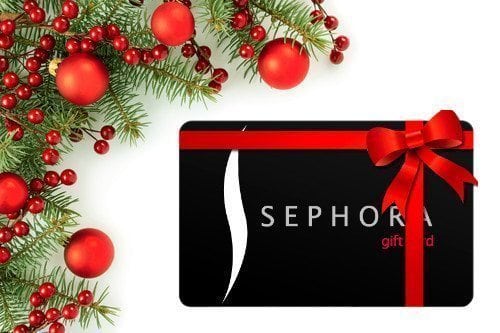 18. Sephora Card
Gone are the days when shopping for beauty supplies were gender specific. Now, most major retail outlets cater to men. And here's the thing – many gay men are big time into self-care items. That's why giving him a SephoraCard is a hands down winner. Believe it or not, they've got a huge section of men's grooming supplies – including face and body care products. No gay man will turn this one down. You can get the card in different denominations ($25, $50 and up).
Click: Sephora Card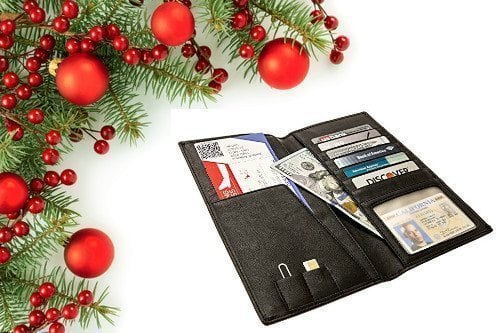 19. Travel Wallet Document Holder
Traveling can sometimes require a person to carry lots of documentation, like ID's, airline tickets, hotels confirmations and passports. To help the gay man in your life stay well organized, get him this thoughtful present. He can put everything he needs in one simple place. A memorable present that will be used for years to come.
Click: Travel wallet document holder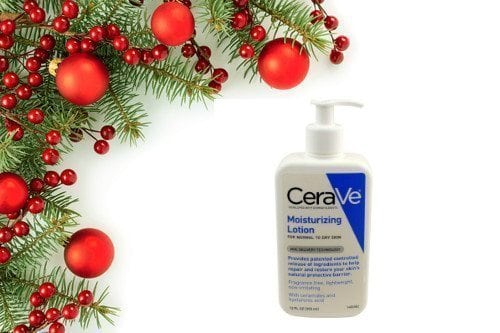 20. Body Moisturizer
Gay men and grooming products go together like peanut butter and jelly. If you want to get him something to keep his skin soft and supple, one of the best presents you can get him is a high quality body lotion. While there are tons of these on the market, the absolute best one is made by the folks at Cera'Ve. Highly rated by dermatologists, this non-comedogenic product won't cause acne or breakouts.
Click: Body moisturizer for men
21. DILF
Is your gay friend a man who happens to be a little older? Does he tell you he wishes he looked sexier? If the answer is yes to these questions, head on over to our DILF page for some great product ideas. We did the research and have come up with 10 tips for older men to pull off that sexy DILF look! Product recommendations included.
Click: Be a hot DILF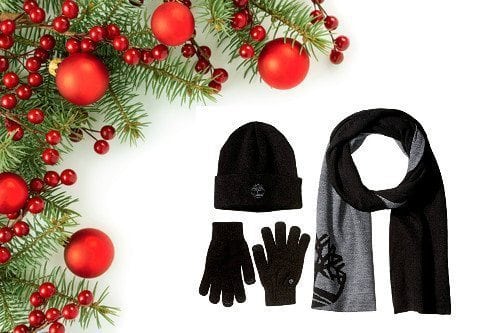 22. Winter Hat, Scarf and Glove Combo
Sometimes, the best items to give are the most practical ones. That's why we love the Timberland hat, scarf and glove combo. And we're confident that gay guy in your life will love too. Timberland is a brand guys love. Should you stuff his stocking with this one, don't be surprised to see him wearing it all winter long.
Click: Gloves, hat and scarf combo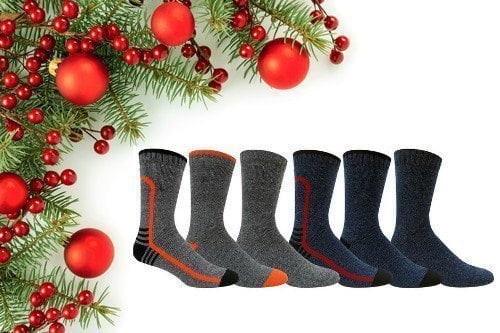 23. Thermal Sox 
Gay men get cold feet too! A really nice present for a single guy or same sex couple are thermal sox. It's the ultimate in practical gifts that will keeps on giving. He'll thank you for getting these and so will his toes! We like these because they are thick and feel great to wear!
Click: Thermal sox for men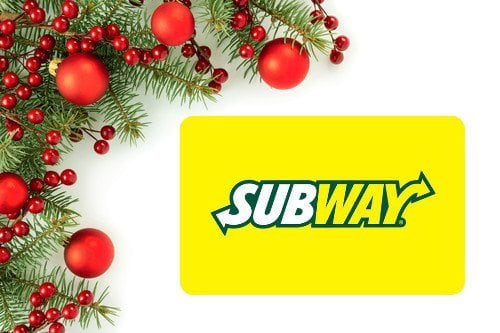 24. Subway Card
When all else fails, there's Subway! What's nice about this card is that Subways are pretty much everywhere. If you want to stuff something in his stocking, a card from the famous sandwich maker is a good choice. Plus, Subway has lots of healthy food options that most gay men dig.
Click: Subway Card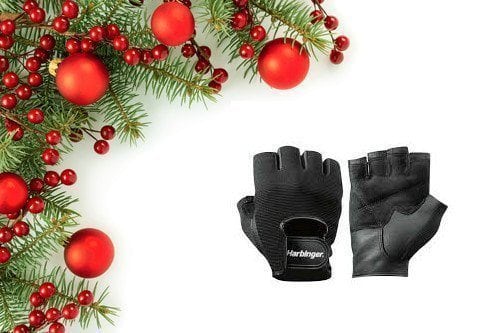 25. Workout Gloves
Not to stereotype but a lot of gay men workout. If this is the case for the man or same sex couple you know, why not give him something that can actually be used? Specifically, we're talking about men's workout gloves. A total winner for anyone who lifts weights or is involved in resistance training. Valeo makes a good, sturdy product with leather palms. Mesh front for ventilation. Be sure to pick the right size!
Click: Workout gloves for men
Wrapping Things Up
We hope you found the suggestions offered here useful. When it comes right down to it, gay guys are no different than straight men when it comes to the holidays. Practical, thoughtful presents are always winners.
Want some more ideas
Thanks for stopping by – now go stuff that gay man's sock with holiday cheer!