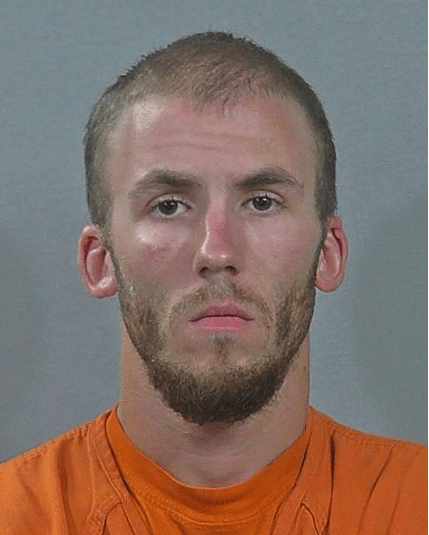 "Kicked him at least 30 times with steel-toed boots"
A gay man was brutally murdered by a person posing as a male escort, according to prosecutors in Idaho.  The victim's name was Steven Nelson and he was 49-years old.
The Washington Post reported the following in their story about the grizzly killing:
"Steven Nelson pulled his car up to the Idaho Walmart that night in April expecting to meet a male escort, a man he had contacted via an ad on the website Backpage. Nelson picked up the bearded, tattooed man named Kelly Schneider and, at his request, drove him to Gotts Point, on the shore of Lake Lowell."
And things went downhill from there – fast:
"Another man met them there. With him, Schneider pushed Nelson to the ground and kicked him at least 30 times with steel-toed boots while Nelson begged for his life, according to court documents.
Nelson was choked and stripped of his clothes before they drove away in his car, taking Nelson's wallet, credit cards and clothing with him.
Barefoot and n*ked, Nelson knocked on the doors of nearby homes, asking residents to call 911. Hours after being transported to a Boise, Idaho, hospital with broken ribs and a bleeding ear, he died of cardiac arrest."
Prosecutors were in an Idaho state court on Monday, where Schneider plead guilty to murder in the first degree. In testimony given in court, he said intended to rob Nelson but not kill him.
WAPO goes on to report:
"Afterward, Idaho U.S. attorney Wendy J. Olson announced that Schneider, 23, of Nampa, Idaho, had been indicted on federal hate crime charges by a grand jury for willfully assaulting Nelson because of his sexual orientation.
The indictment alleges that Schneider's actions resulted in the death of his victim. The charge is punishable by up to life in prison, supervised release of not more than five years and a $250,000 fine. He is scheduled to be arraigned Tuesday in U.S. District Court in Boise before Magistrate Ronald Bush. A trial date will be set at the same time."
Related: Atlanta man charged with shooting boyfriend in head with gun
Apparently, this is not the first time Mr. Schneider has been involved in crimes specifically targeting gay men. A report in the Idaho Statesman suggests he has lured unsuspecting men many times before.