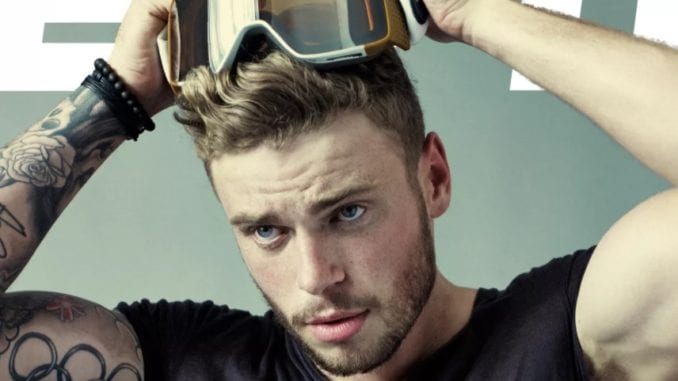 We couldn't be more proud of him
Gus Kenworthy said goodbye to the 2018 Winter Olympics after giving it his best. While he may have failed to grab the medals he had hoped, he is still a winner – particularly with the LGBTQ community.
BIG TIME
That's because Kenworthy's mere presence in PyeongChang represented an important victory for so many of us. "Just his existence is a form of resistance," says Kenworthy friend Tyler Oakley, an LGBT activist with a significant social media following, including almost 7.9 million YouTube subscribers.
And the embrace with his boyfriend, captured by cameras on live television, only added to the dynamic. "Especially when a lot of counties might not even show something like that, at a time when even his home country might have government officials that don't celebrate that type of love, it's important," says Oakley. "It means something."
GPB chronicled the leadup to his presence at the Winter 2018 games, exploring how Kenworthy had become so important to our community. What struck us most – and moved so many of our staff to tears – was his embrace of the "gay skater" label.
So many young people who happened to have been born gay have watched him (and others like Adam Rippon)compete and give it their all. The impact he has had on their lives cannot be understated.
And his journey wasn't easy. Kenworthy battled a broken thumb and a hip injury in the lead-up to his competition. There was also the increased pressure after publicly criticizing Vice President Mike Pence for his terrible record on LGBT rights.
While he may have fallen short of where he wanted to be in the competition, he handled it well. "It's all good," he said to the media upon exiting the games.
And then something very human happened.
As he walked down a small hill to meet his family, the months of mental and physical fatigue caught up with him. He ended up breaking down, crying in his loved ones arms.
As reported in Time:
"The worrying about qualifying for the Games, the sponsor obligations, the hurtful messages from the internet — came pouring out of him. "You've had a long week, you're tired," his older brother, Nick, told him, in an attempt at reassurance. "You're a f–king champion, dude." As the tears subsided, Kenworthy began his walk out of the snowboarding venue. And onto bigger things, for sure."
Ken – we are so very proud of you. You honored our country and our community with your presence at the games. Thank you!